Cardiff to Rio – Rhys Clayton (Economics with a European Language 2011-)
31 March 2016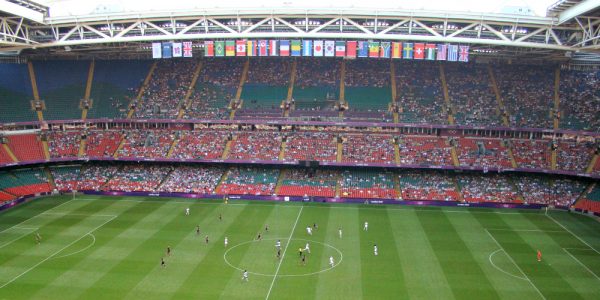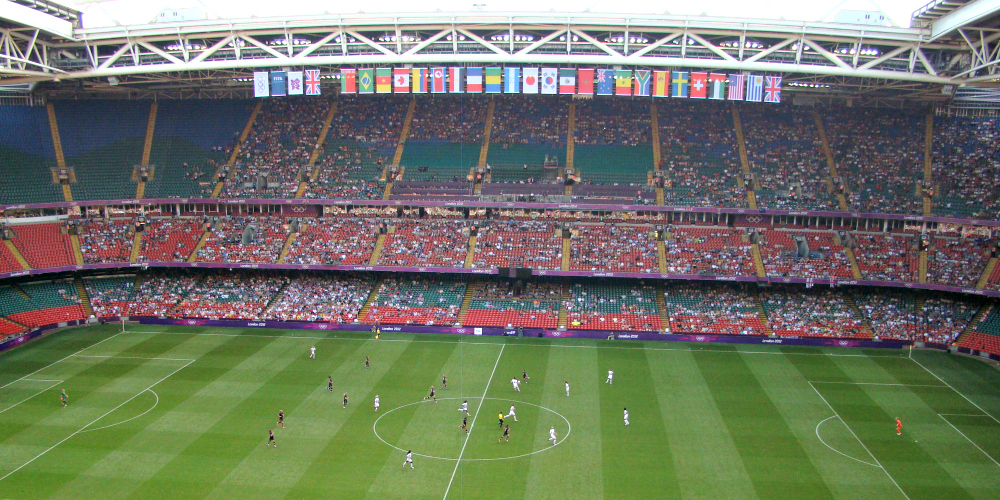 London Ambassador Rhys Clayton looks back on his role in the London 2012 Olympics.
When, or rather what, was the start of the London 2012 Olympics? That's easy, right – it was the amazing opening ceremony from Danny Boyle. Well, actually, any sporting pedant (guilty) worth his salt will tell you that London 2012 didn't start in London at all. It started a good 53 hours before the opening ceremony, three hours west along the M4 in a sun-drenched Cardiff where I was volunteering as an Olympics Ambassador.
It was not the first time an Olympics had started 'early', but I think it can rightly be considered an honour that, for a few hours, the centre of the sporting world was the Welsh capital – and, as Welsh icon Max Boyce would say, "I was there."
A women's football match between Great Britain and New Zealand started the sporting extravaganza without a skydiving Queen in sight. The crowd of 24,549 created a fantastic atmosphere, which was a sign of things to come in terms of a very successful tournament – where the final at Wembley attracted a record 80,000 fans – and the enthusiasm surrounding the Olympics itself.
Volunteering felt to me like a once-in-a-lifetime opportunity. The whole local operation was run through Sport Cardiff, which organises sporting events from the grassroots to elite international fixtures – and I vividly remember going to the council offices near Cardiff Bay ready in my shirt and tie for my interview for the role of London Ambassador. Luckily, I was one of the 3,000 selected from around 30,000 applicants, who were spread throughout Britain.
Months of training days and other formalities increased anticipation levels, until the big day finally came. Bedecked in a garish purple-and-pink combination that one would not normally consider wearable but befitted the unique, carnival feel of the summer of 2012, we were ready to welcome the world.
It felt quite surreal that Cardiff was responsible for getting the Games off to a great start. But, like so many other international events hosted in Cardiff, the city exceeded all expectations.
The marketers had promised a "summer like no other" – but it was only as the Games morphed into an event to go down in British history that the sense of pride amongst the Ambassadors was fully realised.
It's hard to pick a single highlight. Watching a young upstart called Neymar (now an integral part of FC Barcelona and Brazil's attack) strut his stuff was a particular sporting high point, but knowing that you played even the tiniest part in such a gargantuan operation was a great feeling.
Later in the year, a special thank-you event was put on for the volunteers in City Hall, with each volunteer receiving a certificate and souvenir athletics baton. The various legacies of London 2012 will be debated for years to come – but, without a doubt, the memories made by the volunteers will last a lifetime.