Examined life: Stephen Bird (MBA 1995)
29 October 2015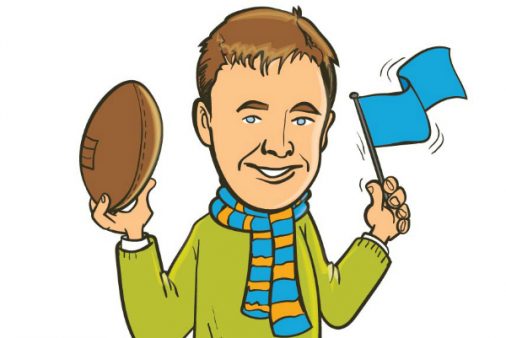 Recently appointed CEO of Global Consumer Banking at Citigroup, Stephen Bird (MBA 1995) oversaw a period of growth that resulted in Citi being named 'Best bank' in Asia by Euromoney.
In my early career at British Steel, I worked with Japanese car makers who manufactured vehicles in the UK. So as part of my Cardiff MBA, I studied Automotive Economics with Professor Garel Rhys. My dissertation looked at quality improvement and how business managers can focus on this area to improve overall performance.
Cardiff is an amazing city in a distinctive country. I was surprised and amazed by the richness of Welsh culture and heritage. My favourite memories include going to watch rugby on the weekend at Cardiff Arms Park. I also have great memories of playing golf in the early morning at St Pierre. I lived in Chepstow and so got to really know the magnificent Wye Valley; my favourite pub was the Nags Head in Usk.
You might not think that lessons learnt in car manufacturing could translate to financial services. But my Cardiff MBA's focus on quality improvement helped me secure a job with GE Capital, the financial services arm of General Electric, as head of Six Sigma in the UK.
Quality improvement is now a major focus for the financial sector. After a stint as Director of Operations at GE Capital, I moved to Citibank to run Operations and Technology for their consumer division in Asia. Citi wanted to upgrade their technology and improve customer satisfaction, loyalty and retention.
The start of the twenty first century was an exciting time for the financial sector in Asia. When I became CEO of Citi Asia Pacific in 2008, the bank had around 50,000 employees across 17 countries in Asia – and generated about a third of the financial performance of Citi globally.
Three great trends of our time are globalisation, urbanisation and digitisation. So Citi had a tremendous opportunity to develop new banking technology while we expanded Citi's branch network in China. Our team in Asia created a new banking system that became the chosen platform for Citi globally. The core principle of our 'Rainbow' platform was to serve the full spectrum of a customer's needs; borrow, spend, save, invest and protect. This client centric design created a seamless user experience – that's why it has been a success.
The world keeps accelerating. Over the past few years there has been a massive change in the global technology landscape, driven by low cost cloud technologies, smart phones, fast networks and powerful apps. Our challenge is to understand both the opportunity and the threat from this level of disruption.
In the modern world, cities drive business. Citi's strategy is city based, often focusing on the scale and growth rates of individual cities globally. We are in over 100 major cities across the world. I'm now responsible for the Global Consumer Bank, which is about half of Citi, and our strategy is to serve the needs of the affluent and emerging affluent urban consumer.
New York is a fantastic city and I'm loving figuring out how to be a part of it. I've just found my apartment so we will be living on the Upper West side and will be able to run in Central Park and enjoy shows at the Lincoln Center. People say New Yorkers are unfriendly, but my experience has been great so far. Throughout my life – and indeed in my work – I've found that people tend to reflect the way you treat them.