Examined life: Ceri Powell (PhD 1990, Hon 2015)
29 October 2015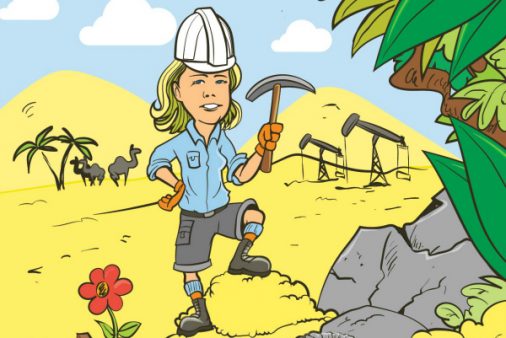 Executive Vice President at Royal Dutch Shell, has featured twice on Fortune Magazine's list of the 'Most Powerful Women in Business', most recently in 2015, where she featured at number 21.
I was brought up in Pembrokeshire in south west Wales, known for its amazing geology along the coast. The area attracted excellent quality geology school teachers and my passion in the subject was nurtured from a young age. My father was a keen environmentalist, and we spent many weekends fossil hunting or looking at the structural geology.
I studied with Professor Graham Williams and was sponsored by Shell, allowing me to undertake thematic research in beautiful and remote areas in the Alps, Pyrenees and the Rocky Mountains. It taught me project management and resilience, together with innovative problem solving and a real understanding of the safety issues associated with remote areas – lessons I still use every day!
In Cardiff, I loved the rugby! The sound of the glorious singing in the Cardiff Arms Park across the city was unforgettable. Recently, I was at a meeting in Brunei with a very senior Minister who recognised my name as Welsh and was reminiscing about his studies in Cardiff and watching the rugby. It transcends generations and cultures.
I am privileged to sit on the Advisory Board of the United Nations' Sustainable Energy for All programme, a global coalition of governments, private sector, civil society and international organizations that aims to achieve three goals by 2030: Universal access to electricity and modern cooking solutions, double the energy efficiency improvement rate and double the share of renewable energy in the global energy mix.
I have lived in the jungle of Borneo and the deserts of the United Arab Emirates. In 2014 alone, my husband and I calculated that between us we had travelled to 23 countries in 12 months! We currently live in the Netherlands, and as a passionate gardener of medicinal herbs I enjoy my two diverse gardens, in The Hague and in the Cotswolds.
There is no reason whatsoever that our industry should be male dominated in the future. In a normal week, I work with female Bruneian and Somali well engineers, Norwegian and Bosnian finance experts and Omani geoscientists. Where we seem to struggle is the retention of female professionals in mid-career, and this is a real focus for me.
I left school with the clear vision to be the first woman stockbroker in Britain and started at university reading accountancy… it took me exactly 10 weeks to realise this was a dreadful mistake. I hated it. I began to sneak into geology lectures instead where I found my passion.
Through my career, Shell leaders have taken risks on me, such as appointing me as the first western woman on a Board in Saudi Arabia. That was daunting, but a great opportunity to be a role model for technical females in the Middle East.
Strive to see the big picture and take pride in what your career means to the world. With the world's population growing from seven billion today to nine billion by 2035, that's a new city the size of Cardiff every week. Yet, even now, one in five of the people on the planet have no access to any energy at all. As geologists in the energy industry we can answer this challenge.
Just go for it. A favourite quote of mine is "if your kit isn't dirty, you haven't been in the game".