Why you should get involved in teaching
29 October 2019
By Dr Afia Ahmed, Doctoral Academy Officer
Undertaking teaching during your doctoral studies is a great way to develop many transferrable skills such as communication, creativity, problem solving and time management to name a few. Whether or not you plan to stay in higher education after your PhD, the skills you develop through teaching will also be valued by outside organisations.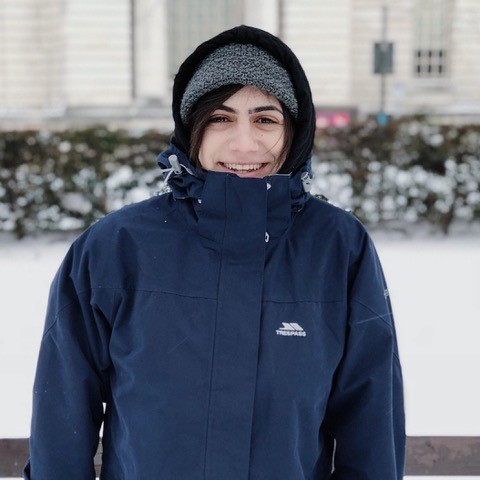 During your time as a postgraduate researcher at Cardiff University, there will be opportunities to engage in a range of teaching activities including designing and delivering tutorials and seminars, conducting laboratory demonstrations and assessing work. Your postgraduate administrator will be able to tell you more about the teaching opportunities within your School.
Nikoleta Glynatsi (postgraduate researcher in Mathematics) won the Graduate Tutor/Demonstrator Award at the 2019 Enriching Student Life Awards at Cardiff University. Here's what Nikoleta had to say about teaching:
"I started teaching as soon as I started my PhD and frankly it was terrifying. What if there were things I did not know the answer to? I soon realised that teaching is not about knowing everything. Teaching is about demonstrating to your students how they can use what they know to figure out what they don't…. teaching gives you the chance to inspire people."
---
Focus on Teaching week
The Doctoral Academy has arranged a 'Focus on Teaching' week (11 – 15 November 2019) with sessions scheduled to help inform your teaching practice. Below is an outline of what will be covered.
Tuesday 12 November
Lecturing Skills – this full day session will focus on the skills required to be an effective lecturer. You will look at how to design and deliver lectures in an engaging way.
Wednesday 13 November
Using Technology to Teach – technology is now an integral part of teaching. This workshop will introduce you to different technologies to make your teaching engaging and interactive.
Thursday 14 November
Recognition as a teacher in Higher Education – individual route: coaching session – once you have developed your teaching experience, you can apply to achieve Associate Fellow status from the Higher Education Academy (Advance HE). This recognition is very useful if you are interested in teaching in higher education after your PhD. This coaching session will advise you on your draft application.
Teaching Diverse Learners – your students will have a wide range of needs that may impact their learning. This workshop looks at different strategies that you can employ to ensure that your teaching is inclusive.
Friday 15 November
The Brilliant Club – Scholars Programme Placements Talk – there are opportunities to gain valuable teaching experience through external organisations like the Brilliant Club. This short talk will introduce you to the Scholars Programme, which provides paid teaching placements through which you can communicate your research in an accessible way to high-performing pupils in schools that serve disadvantaged communities.
Other teaching opportunities
If you are interested in other paid teaching opportunities, the Open University recruits postgraduate students on a part-time basis to teach across a number of modules.
If you are a postgraduate student in the sciences, technology, engineering and mathematics (STEM), look at the following to find how you can get involved in engagement activities.
Teaching resources
To help improve your teaching, Advance HE has published the following:
Reflection is an important part of teaching. You may find the Vitae Teaching Lens a useful tool to reflect on and to evaluate what you have gained.
We will also be tweeting various resources during 'Focus on Teaching' week so follow us @CardiffDA.