Images of Research 2019: A showcase of doctoral research at the highest standard
17 December 2019
On 10 December 2019, around 150 people gathered for the Doctoral Academy's sixth Images of Research event. Images of Research is one of our most popular annual events, and attracts a wide audience of researchers, other Cardiff University students and staff and even the general public.
Earlier in the year postgraduate research students from across the University were invited to submit an image that encapsulates their PhD, along with a short description. On the night, 38 shortlisted images were displayed in a striking and eclectic exhibition against the impressive backdrop of the Hadyn Ellis Building atrium. While attendees browsed the images and chatted to the exhibitors, they were treated to festive canapés and drinks, and live music courtesy of the Aderyn String Quartet.
Professor Amanda Coffey introduced the event, which she called "a showcase and celebration of doctoral research at the highest standard".
Attendees were invited to vote for their three favourite images, and the most popular image received the People's Choice award. Three other winners were picked by a selection of judges from across the University. For the first time, an online competition was also launched at the event, with votes invited via Facebook. All winners were awarded cash prizes.
Prize Winners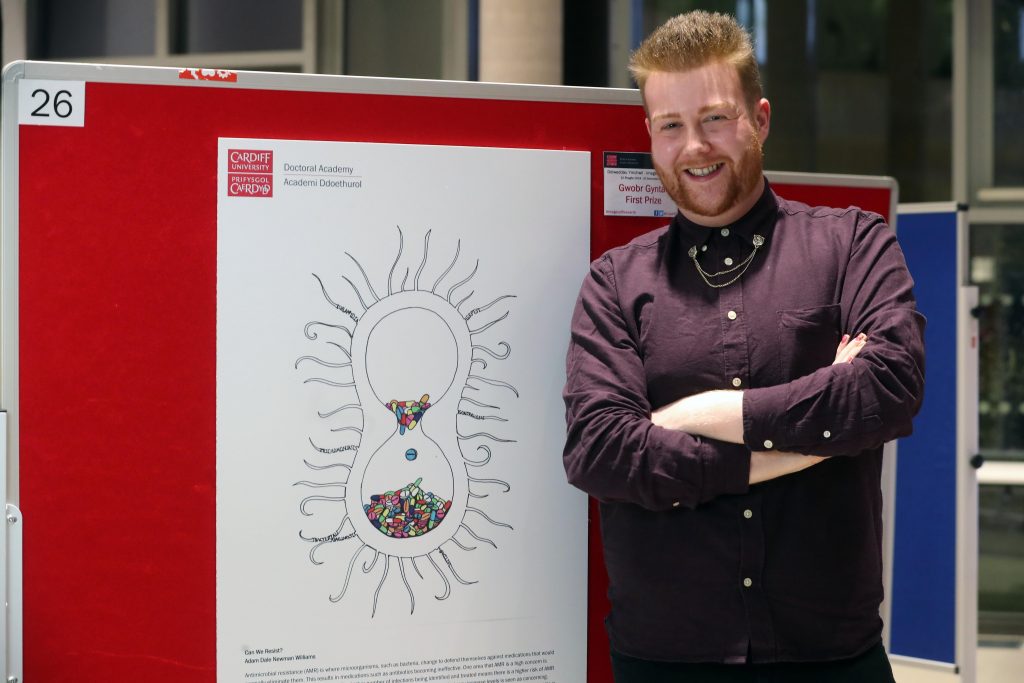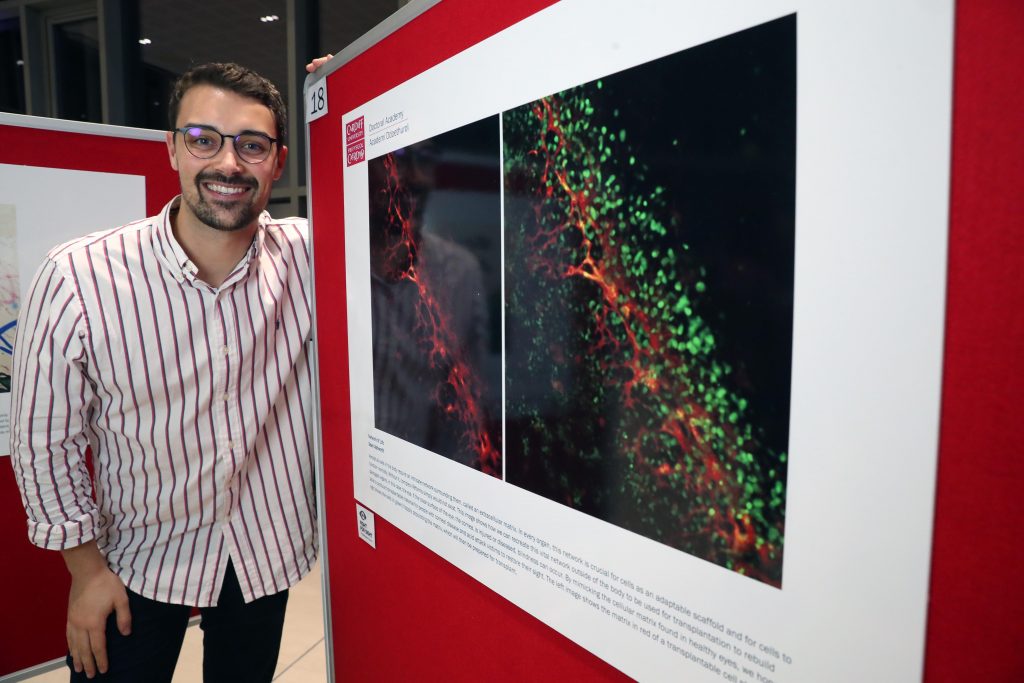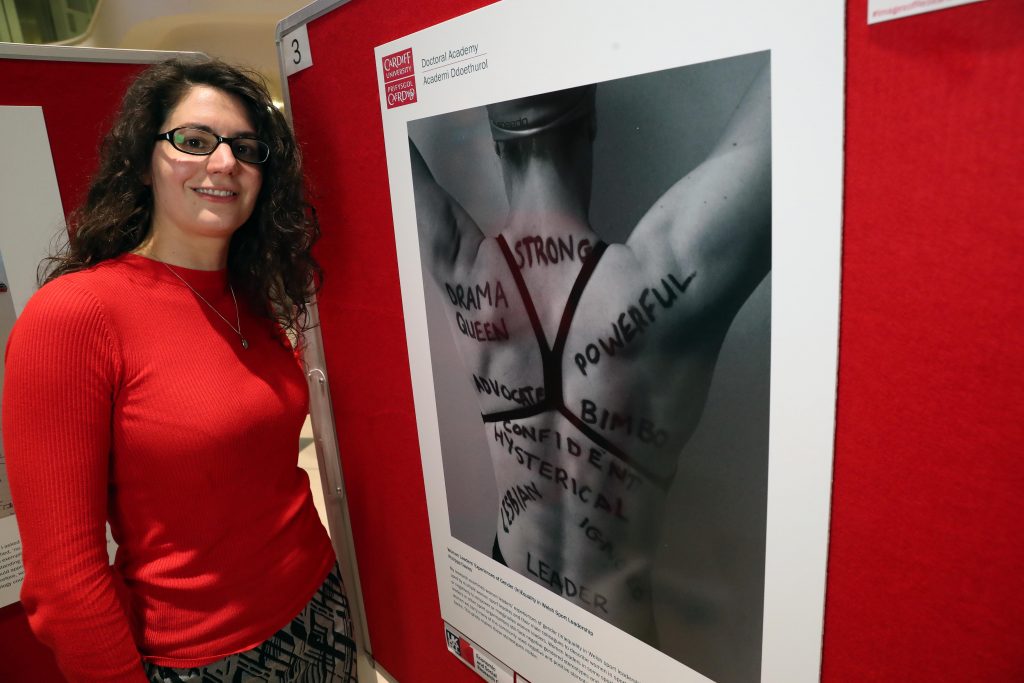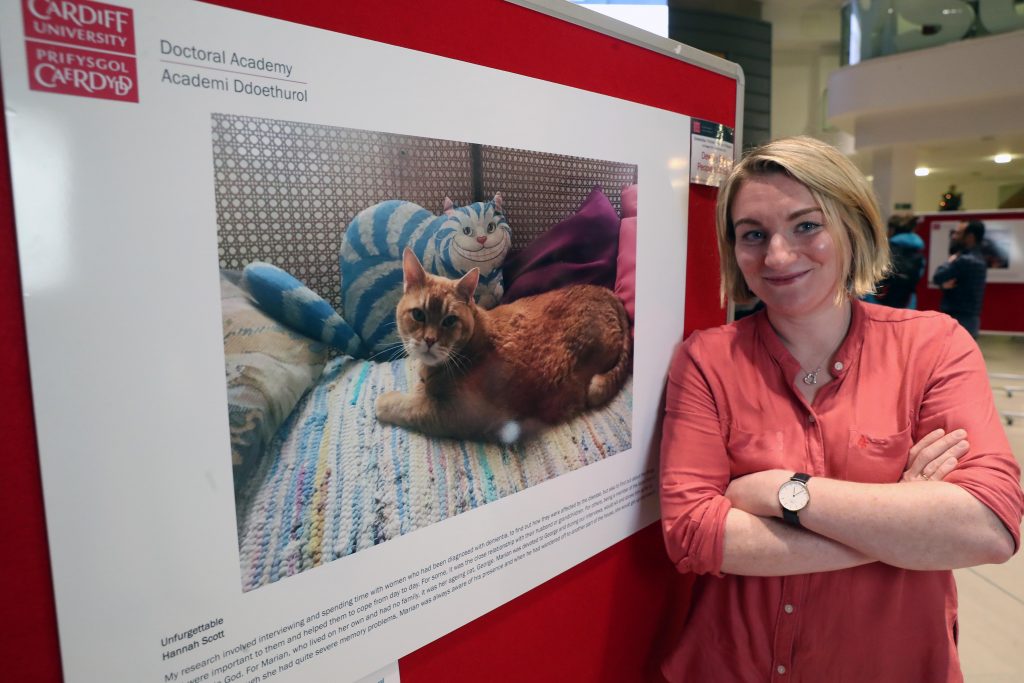 A full gallery of entrants can be found on our Facebook page.
We would like to extend a huge thank you to all of this year's exhibitors and attendees. We are so proud to be able to showcase the amazing work of our PhD students in such a striking and visual way, and look forward to doing the same next year.
If you are a current postgraduate researcher, remember to keep the competition in mind throughout 2020. Encapsulating your research in an image and short description is a great way of condensing your research down to its bare bones, and chatting to attendees on the night is the perfect way to practise your public engagement skills.