The 2023 30(ish) winners have been chosen – special preview
15 August 2023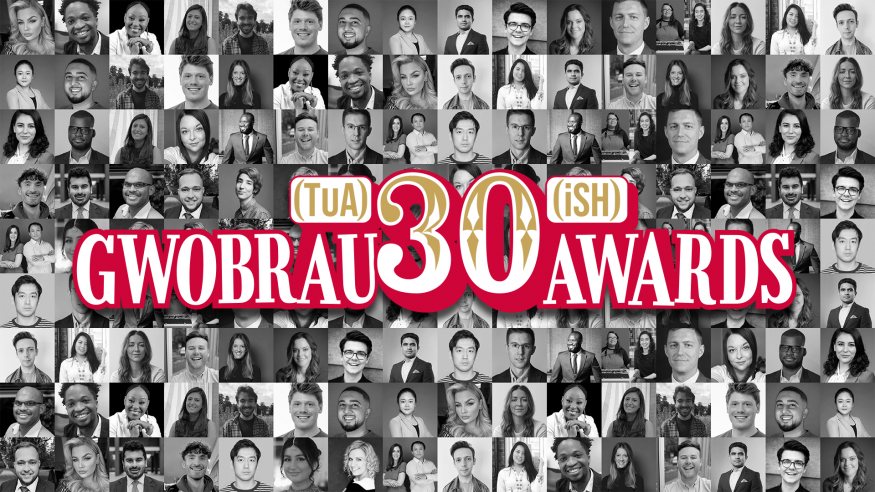 Following an enormous response by the alumni community, Barry Sullivan, Head of Alumni Relations, gives us a teaser for what's happening next, and what to look out for on the list.
We're now making sure that we can do each winner's story justice when we publish the 30(ish) list, so watch out for more in September. To help you find the stories that matter to you we'll be breaking them down into categories.
Entrepreneuriaeth | Entrepreneurship
Gweithredwr Amgylcheddol | Environmental Activist
Gweithredwr Ecwiti | Equity Advocate
Arloesedd | Innovation
Effaith Cymdeithasol | Social Impact
Cymru i'r Byd | Wales to the World
Newyddiaduraeth a'r Cyfryngau | Journalism and Media
Iechyd a Lles | Health and Wellbeing
Dewis y Bobl | Peoples' Choice
Hopefully you'll find some inspiration for your own work, or even for next year's awards! After such a positive reaction from our community we're fairly confident that 30(ish) will be returning in the future. We've also listened to feedback and will be thinking about how we can celebrate stories from right across the alumni scene.
The 30(ish) winners that we'll be celebrating in October have already been notified and invited back for our special awards event. We'll be reporting back afterwards to share stories and pictures that we hope will make you as proud to be Cardiff-made as we are.
The event will be hosted by Cardiff University's new President and Vice-Chancellor, Professor Wendy Larner and featuring emcee Matt Barbet (BA 1997, PgDip 1999). As a special treat this year, we will also be joined by The Right Honourable The Lord Mayor of Cardiff, Councillor Bablin Molik (BSc 2001, PhD 2008, PGCE 2014) who will be presenting the Wales to the World special recognition award.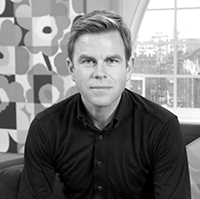 Matt Barbet (BA 1997, PgDip 1999) cut his teeth on Gair Rhydd and Xpress Radio, before going on to have a successful twenty-year career in broadcast news. During that time, he worked for all the main broadcasters in the UK – the BBC, ITV, Sky News and Channel 5. While he anchored several news shows from the studio, on the road he was embedded with British forces in Afghanistan, witnessed the aftermath of the earthquake in Haiti and European terror attacks, and covered elections from the White House and Downing Street. He is now a partner at Freuds, which is one of London's largest and best-known agencies, and has worked with various fascinating people from CEOs, like Octopus Energy's Greg Jackson, to sports stars like Novak Djokovic and Trent Alexander-Arnold and even King Charles III. Matt still pops up on tv occasionally, fronting cycling coverage for ITV.
Don't feel 30(ish)? Fear not, there's already lots of other ways to get involved as an alum. You can contribute to the conversation by pitching a For Alumni, By Alumni blog piece. You can support prospective and current students by mentoring or volunteering. Or, you can offer to give our newest graduates advice on our networking platform Cardiff Connected.