I want to make my Nan proud – fundraising for Cardiff's cancer research
15 August 2023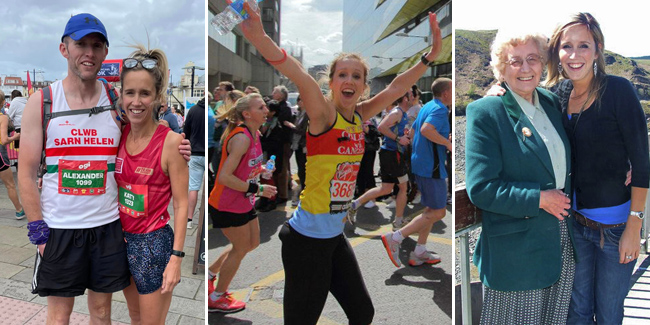 Alumna Katy Thomas (BA 2004) is a seasoned Cardiff Half Marathon runner and is taking on her 13th race this October. Having lost several close family members to cancer, she's been inspired to raise money for Cardiff University research that will improve prevention, diagnosis, and treatment.
I run the Cardiff Half Marathon every year and always fundraise for different cancer charities. Working for Cardiff University I've become aware of the amazing research that takes place here, and it's inspired me to join #TeamCardiff and fundraise for our own cancer research.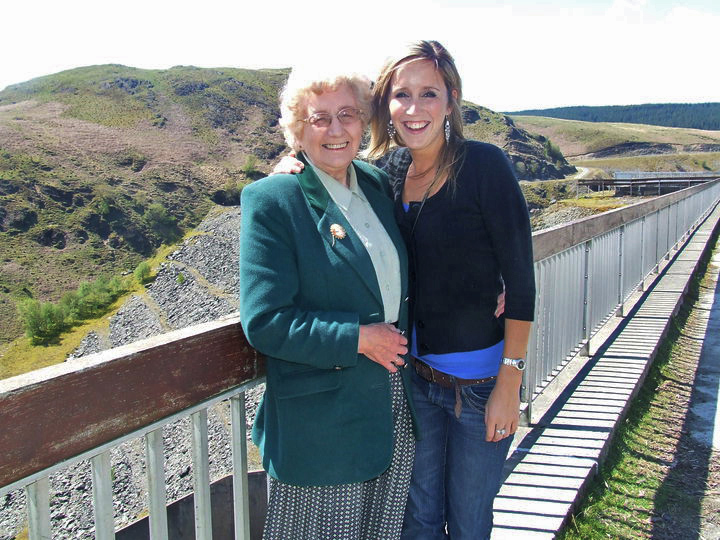 I lost my Nan to brain cancer six years ago, and more and more often I hear of friends and family who are living with or battling cancer. My husband's uncle Mark Thomas (BMus 1979), passed away very recently from throat cancer and he was only 67 – so it's a cause very close to our family's hearts. It would be wonderful to raise some money and make a difference, in the hope that the future can be better for everyone affected by cancer.
I've been a runner my whole life. From loving sports day and cross country in primary school, right through to running the London Marathon in 2013. I run 3 to 4 times a week and sign up for 3 or 4 half marathons every year! Signing up for races motivates me to train! Running gives me peace and quiet and some time to myself to think and recharge. I have a busy house with three young boys, two dogs and a husband. Getting out in the countryside really helps me find perspective and relax.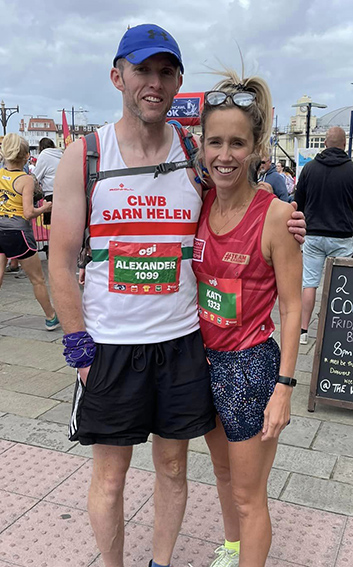 Training is going ok so far – I did the Porthcawl 10K the other day and wore my #TeamCardiff vest with pride! I am following a training plan that I set up on the Garmin app. It plots a plan for you and reminds you when you need to do a run. This is perfect for me as I have a busy life and it means it's one less thing to think about. I just check the app or look at my watch and off I go!
The support I've had from Cardiff University in the run up to race day is great, and the #TeamCardiff Facebook group and emails are really helpful to keep you on track! I've started fundraising through my JustGiving page but still have a little way to go to hit my target.
I'm looking forward to the whole race day experience including plenty of sunshine – it's always sunny on race day in Cardiff! And of course, a massive curry or Sunday roast afterwards!
I'm also looking forward to making my supporters proud, and my Nan if she can see me!
You can help Katy reach her fundraising target through her JustGiving page.
#TeamCardiff fundraising supports Cardiff University's neuroscience and mental health, and cancer research. By supporting the next generation of researchers, you can help accelerate life-changing discoveries to improve prevention, diagnosis, and treatment for people living with a wide range of conditions.
Whilst our places for Cardiff Half Marathon 2023 are now full, you can now pre-register your interest in our 2024 charity places. Alternatively, choose another running event to run for #TeamCardiff or design your own active challenge with 'Choose your Challenge'.