Celebrating Volunteers' Week 2023
26 May 2023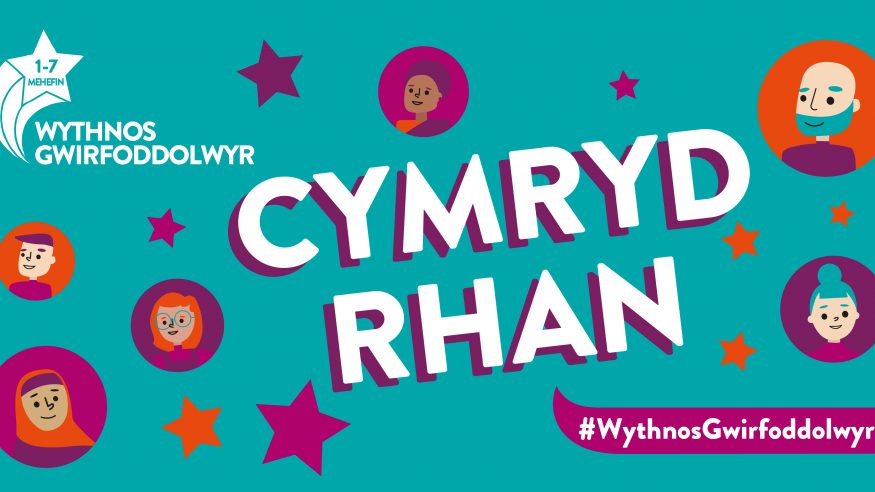 Volunteers' Week is an annual celebration taking place between 1-7 June of the contribution millions of people make across the UK through volunteering in their communities.
Each year, our incredible alumni volunteers have a huge impact on everything we do here at Cardiff University, whether that's supporting students through mentoring schemes, guiding University strategy, returning to Cardiff to give a careers talk to inspire the next generation of graduates, or offering internships for our students to get industry experience whilst completing their studies.
We want to take this time to say a special thank you to all of our alumni volunteers who are instrumental in making a difference here at Cardiff University.
In 2022 our alumni volunteers gave 6,589 hours!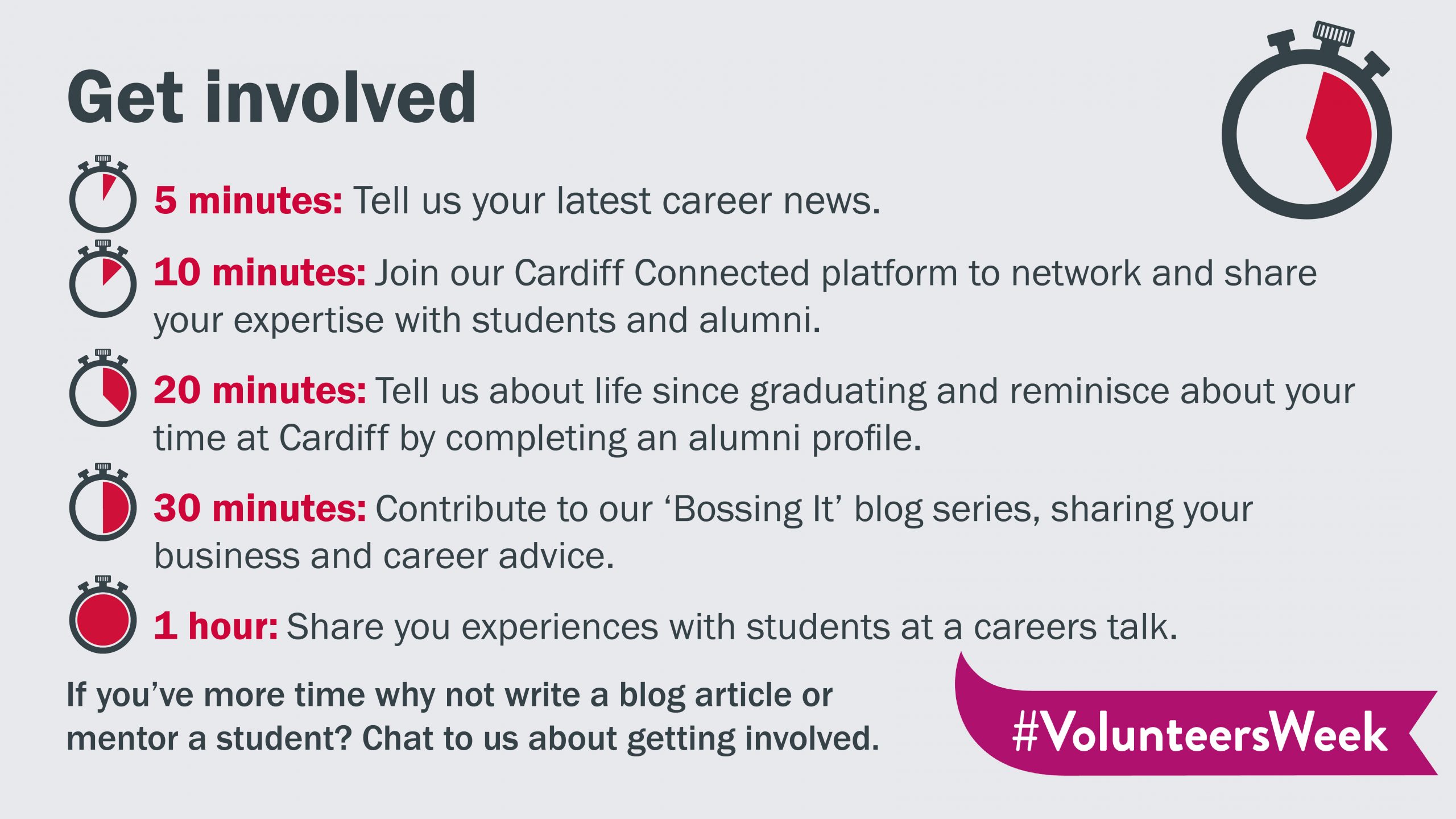 Find out more about getting involved in volunteering.
Our alumni volunteers share their experiences and tell us how they've found volunteering to be so rewarding.
Scott Bowers (BA 2003, PgDip 2004)
Managing Partner, Spectacle Partners
"In all cases, I've been made to feel that getting involved has helped people – in the same way that I was helped by the University Careers Service during my time as a student. It's a nice opportunity to give something back, meet new people and expand your network. You feel good doing it and there always seems to be plenty of cake kicking around too!"
Nneka Akudolu KC (LLB 2001, PgDip 2002)
Barrister, 2 Hare Court
"I was delighted to be asked to give a careers talk, as Cardiff Law School was such an integral part of my legal journey. The support and encouragement I received there was fundamental in having the confidence to apply for pupillage. I hope from my talk that the students realise just how achievable a career at the Bar is."
Eleanor Wheeler (BSc 2009, MSc 2010)
Associate Director of Research and Policy, The Health Policy Partnership
Contributed to the 'Bossing It' blog series
"Cardiff University has a huge dragon-shaped piece of my heart, so I was delighted to contribute to 'Bossing It'."
Glyn Lloyd (LLB 2002, MSc 2003, PGDip 2007, PhD 2008) 
Partner and Founder, Newfields
"Having set up and managed my own business, I feel a sense of duty to share my knowledge and experience to help the next generation of professionals. We live in unprecedented times and recovering from the pandemic will not be an easy ride. The need for supporting students is at its greatest. I would encourage any employer to consider offering opportunities. It is a humbling and rewarding experience. You feel as though you really do make a difference."
Joanna Dougherty – (BScEcon 2017)
Global Operations Director, JLL
Took part in the Womentoring programme
"Signing up for a mentoring scheme doesn't take up too much of your time, but speaking from experience, you could really have a big impact on someone in the early stages of their career."
We couldn't do what we do without our brilliant volunteers, so if you'd like to give back, please do get involved. Why not start today by signing up to our alumni networking platform Cardiff Connected.