From acting in the Sherman Theatre, to Professor at King's College – For Alumni, By Alumni
23 May 2023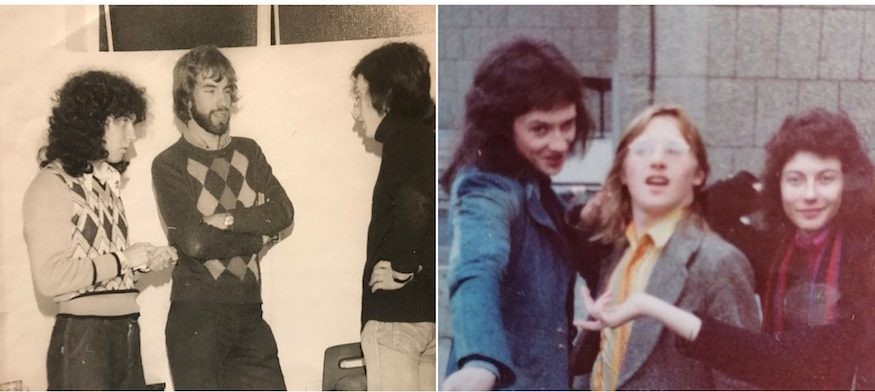 We spoke to Professor David Mosey CBE (LLB 1976) about student theatre, football, and the law degree that led to his distinguished career: from Trower & Hamlins Solicitors, to King's College London, to a CBE in the New Year's Honours List 2023 for services to the construction industry.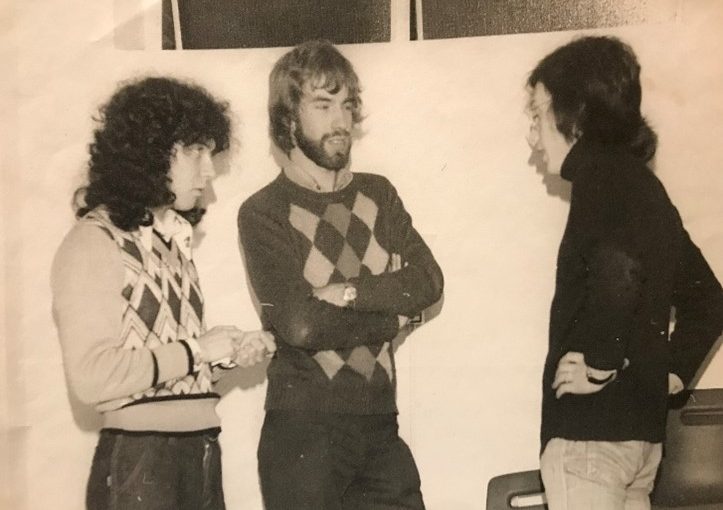 I arrived in Cardiff as a law undergraduate 50 years ago, just in time for the opening of the Sherman Theatre. I could therefore enjoy several years of amateur dramatics, blithely accepting the Sherman Studio as an obvious 'state of the art' home for student productions rather than an extraordinary privilege.
My first role was in 'Pete G', a reworking of Peer Gynt which raises an obvious question – what exactly was wrong with the original, apart from Ibsen omitting the use of a noisy motorbike? The South Wales Echo provided us with a blistering review headed 'Trendies who were square on stage' but, ignoring this setback, I went on to act in other Sherman productions and directed Joe Orton's 'Loot'.
I formed a short-lived Sherman Theatre football team, renowned for vicious tackling more than for our ability. I also rowed for the Cardiff University team, out in all weathers on the navigable stretch of the Taff at Llandaff which did not fully prepare us for longer races on other rivers.
Meanwhile, I benefitted from a first-rate education at the Law School, graduating in 1976 and securing a position as an 'articled clerk' at the law firm Trowers & Hamlins. Our senior partner, the avuncular Anthony Trower, called me one evening to say 'David, I hear you affect to be an actor. Well, how would you like to act as wine waiter at a drinks party for our clients this evening?'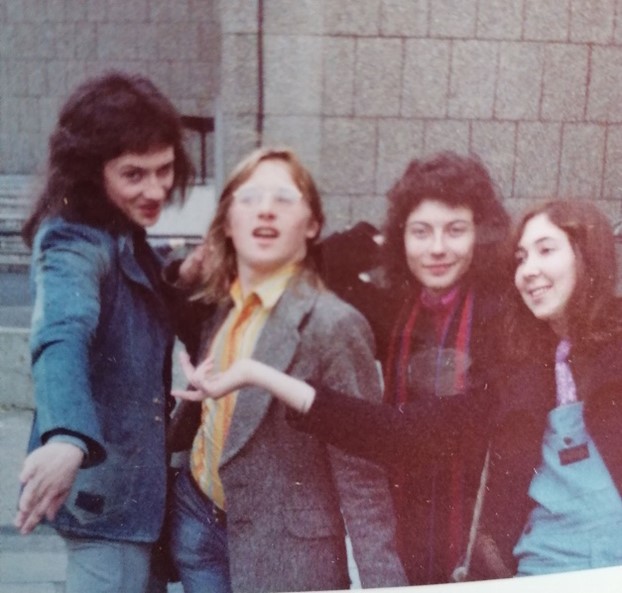 Trowers offered me a secondment to the Government of Bahrain soon after I qualified as a solicitor in 1980. On returning to London in 1984, I relearned the laws of England and Wales until four years later I was invited to run the Trowers office in the Sultanate of Oman, and the vibrant construction sector in the Arabian Gulf made this field of law a natural choice when I finally settled in London.
By 1998 there was talk of 'collaborative' approaches to construction project procurement, and as a member of a Construction Industry Council Task Force I was invited to draft a multi-party, two-stage standard form contract known as 'PPC2000' which remains in use to this day.
I retired from Trowers in 2013 to take up a Chair at King's College London as Director of its Centre of Construction Law & Dispute Resolution. Among the research opportunities enabled by this role was a 2021 commission from the UK Cabinet Office to develop a 'gold standard' for construction frameworks and framework contracts. The recommendations that came out of this work, have now been adopted as government policy in the 2022 'Construction Playbook'.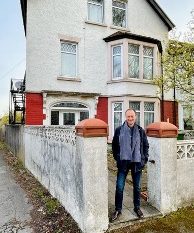 Another valuable opportunity for impact-led research has been the guidance that I co-authored for the Department for Levelling Up, Housing and Communities, on how collaborative procurement and digital information management can avoid another Grenfell Tower disaster.
I remain in touch with friends from Cardiff University and I see that the chaotic Penylan house we shared is still adorned by the same fire escape. I am very grateful for everything I learned as a Cardiff student, particularly the freedom to innovate and the importance of not being put off by a bad review.
We've introduced 'For Alumni, By Alumni', because who knows our alumni community better than…you guessed it, you! We'd love to hear from you with ideas for articles or online events that you're interested in, you can give insight on, or maybe you ARE the story! Check out our full line-up of articles and watch back our live events playlist.