Bursaries' positive impact on student experience – Thomas Hill
8 March 2023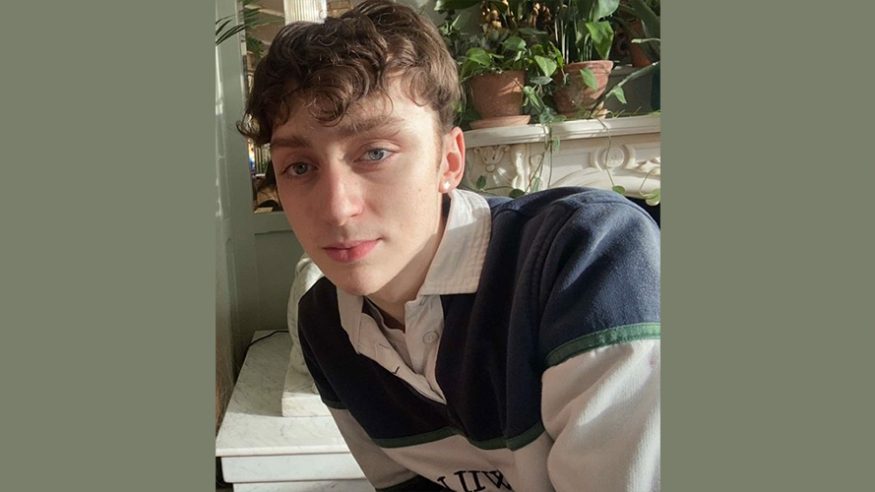 Thomas Hill (Accounting and Finance 2022-) is a recipient of the ICAEW Foundation student bursary. This has enabled him to focus on his studies whilst also making time to visit home and take care of his father. In this account, Thomas tells us about growing up in Rhondda, and how bursaries such as this have helped not just him, but countless other students at Cardiff University who require additional financial support.
I was born in the Rhondda Valleys, not far from Cardiff. The people are welcoming and the community feeling is like no other. My time there gave me a well-rounded perspective of life and I saw struggles which I didn't think were still present in modern Britain because of the socioeconomic context of these former mining towns.. My parents provided me with the best upbringing possible – despite our low income and my father's paralysis.
When I found out I was coming to Cardiff University, I was met with excitement and support from my family. They have always taken a firm stance with education and stressed its importance, so they were pleased with the news. I'm fortunate to have a family who would be supportive of almost any decision I make, and that's something that's so important to me. They were especially pleased I decided to stay local, as they could support me more easily.
The detriments of the cost-of-living crisis and impact of inflation on students struggling with their personal finances is clear. While I receive student loans to help cover the costs of rent, food and transport, that doesn't mean that funds haven't been tight either. I have additional caring commitments for my father who's suffering from a pressure sore, caused by Spina Bifida, a spinal condition which means he's been paralysed from the waist down since birth.
This means that I spend a lot of time at home, giving up my weekends and various weekdays to help support my mother who has difficulties of her own. As a result I have to spend more money on transport and also makes it harder for me to work as I have less timeand less flexibility.
The cost of living, combined with the pressures of caring for my father have been difficult to handle, mentally. It breeds frustration, and I often catch myself worrying about future finances, and how it's becoming increasingly harder to pay for various necessities. It's unfair that I, at 18, or other students, have to worry so much about the seemingly bleak future, but the financial help I have received through the bursary has given me new hope, which I am so grateful for. It has boosted my morale, made me more focused on my studies and given me a determination to work harder.
It's perhaps difficult for donors to fully comprehend the impact that their support has, but I can assure them that the help has aided me in ways that I find it hard to put into words. No matter how big or small the gift, any support is welcomed, and so greatly appreciated by students in my position.