Recipes for Success: Veg drawer fritters
25 September 2022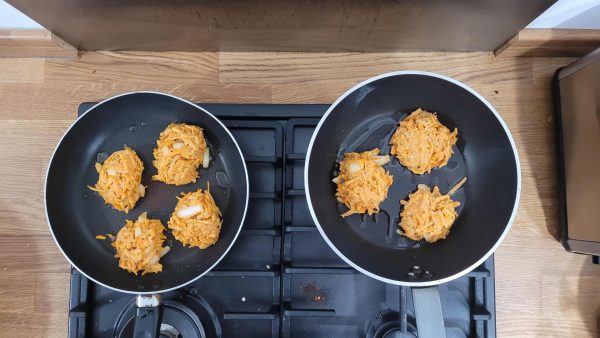 Recipes for Success is a series of recipes from experts in the food and drink industry. Originally created as a recipe book for new students, alumni chefs, food bloggers and restauranteurs generously share their delicious, easy-to-make recipes. Find out more about our kitchen savvy Cardiff alumni while making something yummy! 
Meet the chef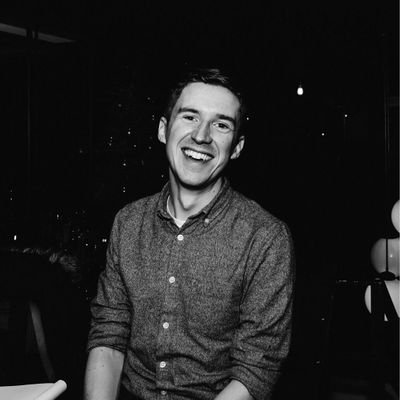 Ross Clarke (MA 2014) studied Magazine Journalism and is now a food and travel writer for titles such as National Geographic Traveller and The Independent. He specialises in food from Wales and Spain and publishes a weekly newsletter all about Welsh food and drink called The Welsh Kitchen.
"There comes a point when you look in the fridge and see a few random items in the veg drawer. If you've not got pasta or rice, then these fritters are just the job. They're great as part of a cooked breakfast, a quick dinner, or a mid-afternoon snack."
Let's get cooking…
Shopping list
Serves 4
1/2 a large sweet potato or a potato
1 medium carrot
1 small onion
1/4 teaspoon ground cumin
1/2 teaspoon chilli powder
1/2 teaspoon English mustard powder (or a dollop of mustard)
3 tablespoons of flour
1 free-range egg
Bacon and egg (optional)
What you'll need
Large bowl or large saucepan
Cheese grater
Spoon, fork or your hands
Frying pan
Spatula, fish slice or knife
Kitchen roll
Method
Step 1
Grate the sweet potato and carrot into a large bowl. Chop or grate the onion and add to the bowl. Stir the vegetables together. Pat down firmly with kitchen roll to absorb moisture.
Step 2
Add the cumin, chilli powder, mustard and flour to the bowl and mix until everything is evenly coated. Crack the egg in a cup and whisk with a fork. Add the egg to the other ingredients to form a sticky mixture.
Step 3
Heat a drizzle of oil or butter in a frying pan over a medium-low heat. Make palm-sized burgers with the mixture by squeezing and squashing them with your hands and place them in the hot pan.
Step 4
Cook for five minutes until the underside is brown, before flipping and cooking for a further 5 minutes. Pop them in a warm oven or under a low grill while you cook the rest.
Step 5
Stack on a plate and top with bacon or a fried egg or eat them as they are.
Optional
You can use gluten-free flour and substitute the egg for a splash of ketchup or apple sauce to make it vegan.
Our alumni tester, Tesni Street (MA 2017), says…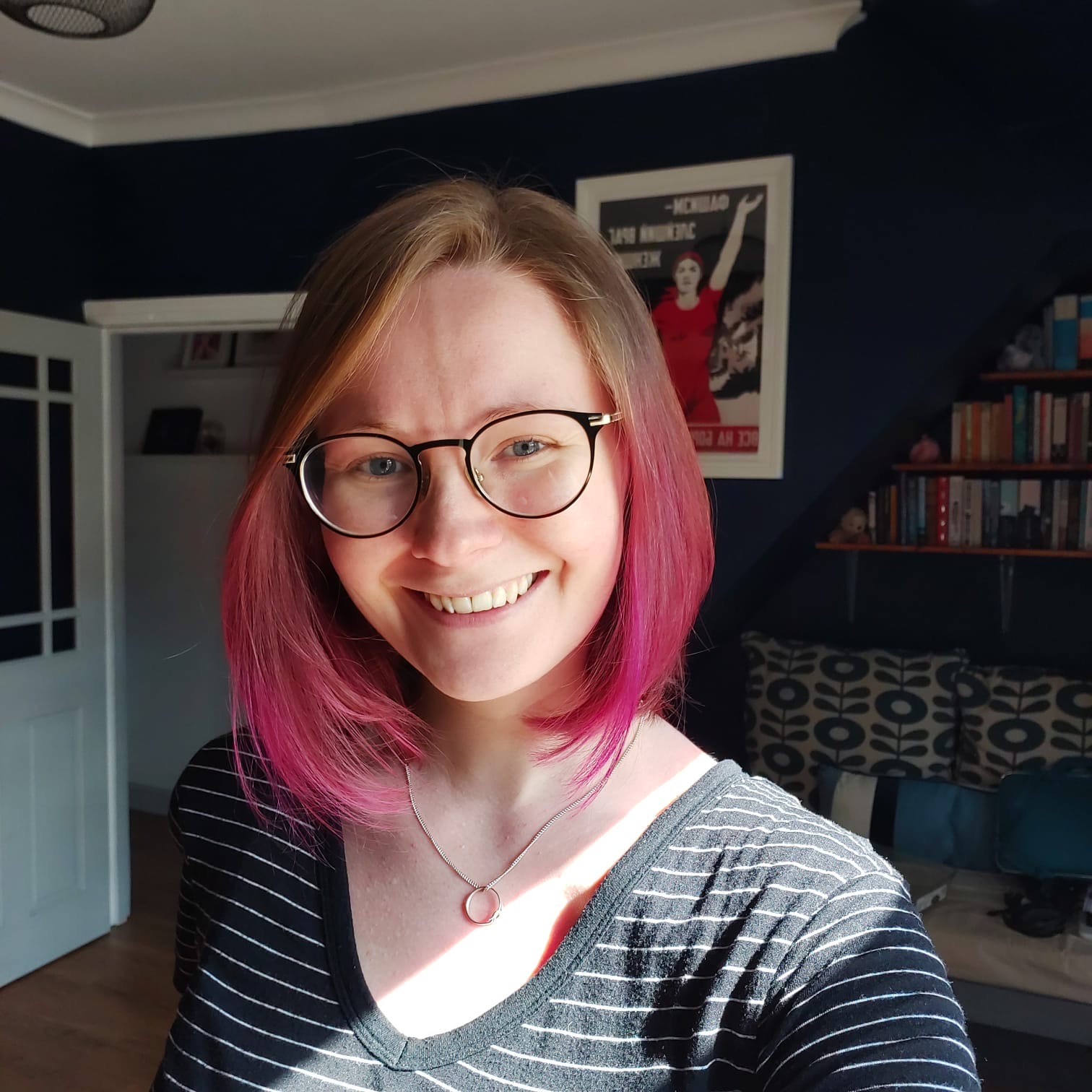 "I had so much fun with this dish. It's a great one for experimenting and adding other vegetables like courgette or pepper. I bet it would be really nice with some tzatziki on the side, too!"
Enjoyed this recipe? We've got lots more where that came from in Recipes for Success. Dig in!