Womentoring '22 – Connecting Cardiff's alumnae through mentoring
27 April 2022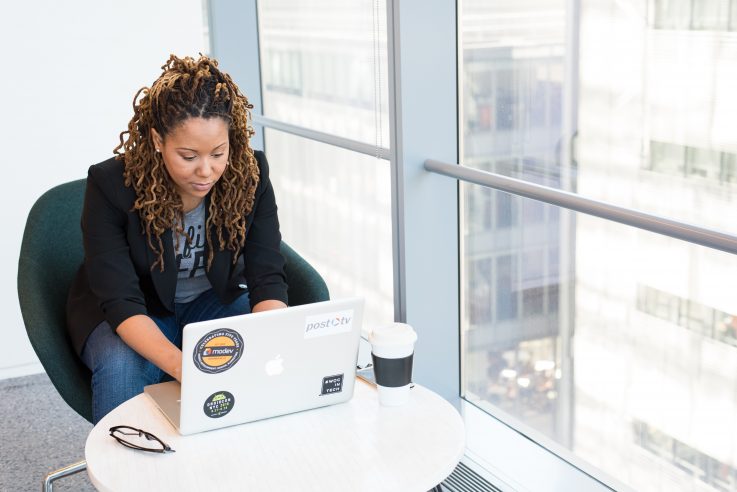 During March, to celebrate Women's History Month we ran our annual flash mentoring event for Cardiff's alumnae, Womentoring.
We brought together 22 carefully selected successful Cardiff alumnae as mentors, to share their valuable experience and expertise. Our mentors, who are at top of their field in industries such as law, tech, finance, marketing, recruitment, life sciences and the third sector, supported our mentees through virtual events, group sessions and one-to-one meetings.
Our 62 early-career mentees had the chance to develop their knowledge, build networks, ask questions, and gain industry insight. By connecting them directly with accomplished Cardiff alumnae, we're empowering female Cardiff graduates to reach their full potential.
Here's what a few of our mentees had to say;
"I had such a great match with my mentor that we are going to keep in touch. It has been so helpful to meet another woman in my competitive and demanding field, and hear about her experiences and the challenges she has overcome."
Lucy Sutcliffe (LLB 2013)
Associate at Osborne Clark, mentored by Carolyn Pepper (LLB 1993, PGDip 1994), Partner at Reed Smith.
"The experience was fantastic and I'm so grateful to the Womentoring programme for connecting me with my inspirational mentor."
Lauren Sourbutts (BA 2013)
Communications Officer, Cardiff University, mentored by Amanda Cairo (MA 2001), Communications Manager at UC Berkeley.
"I got on really well with my mentor. She asked insightful questions and gave sound advice. I really enjoyed the group mentoring session which helped reassure me that I am not alone in my feelings and gave me a positive boost to take forward."
Lea Sanford-Opatz (Erasmus student 2015)
Assistant Psychologist at NHS Wales, mentored by Anne Hill (BSc 1980), Senior Vice President and Chief Human Resources Officer at Avery Dennison (Retired).
We're so grateful to all our mentors who gave up their time to support the next generation of female CEOs, directors, presidents and partners, by sharing their expertise and experience.
If you're a Cardiff alum keen to find, or become a mentor for a fellow graduate, our alumni networking platform Cardiff Connected helps you find the right match. It's quick and easy to register, and you can filter by industry and location to search those offering or asking for help.
There are also lots of other ways you can volunteer your time and expertise to help inspire and support the next generation of Cardiff University students and alumni.