Recipes for Success: Chocolate, peanut butter and blueberry porridge
10 March 2022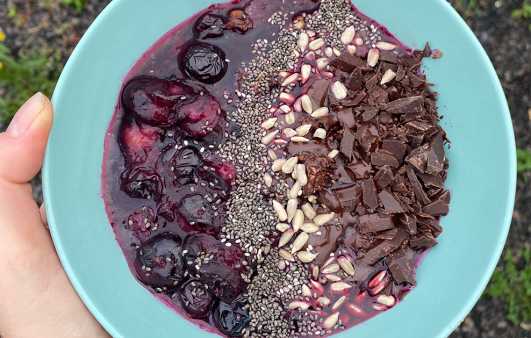 Recipes for Success is a series of recipes from experts in the food and drink industry. Originally created as a recipe book for new students, alumni chefs, food bloggers and restauranteurs generously share their delicious, easy-to-make recipes. Find out more about our kitchen savvy Cardiff alumni while making something yummy! 
Meet the chef
Sarah John (BA 2011) is the founder and director of Boss Brewing, a multi-award-winning brewery she started with her business partner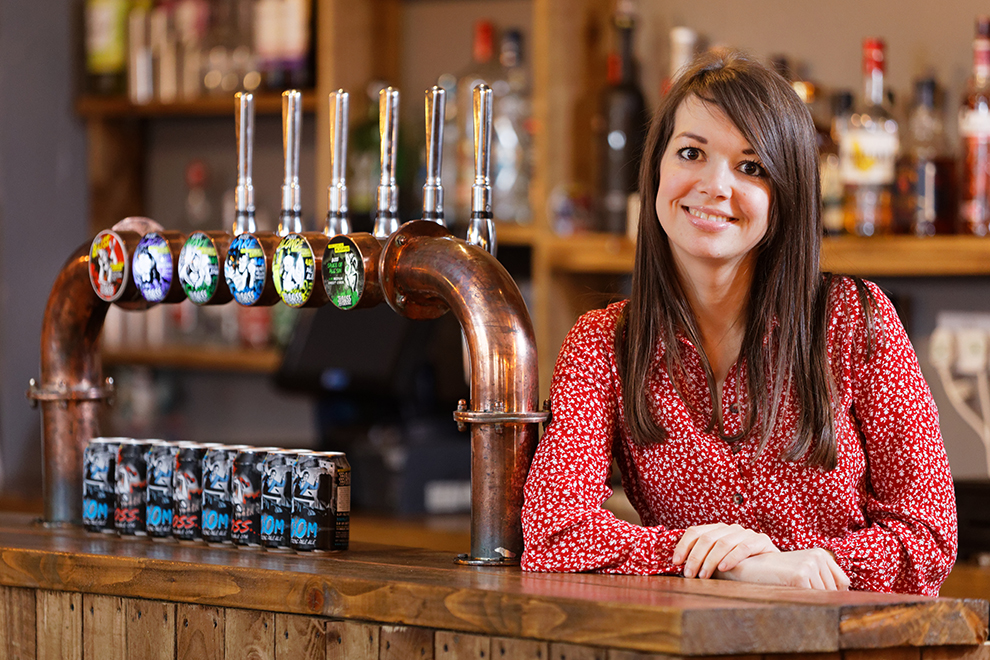 when she was in her twenties. Sarah's rated one of the top entrepreneurs in the UK and started her journey here at Cardiff as a journalism student.
"I loved cooking this porridge as a student – it felt like a way to have chocolate for breakfast without being naughty! It made me feel full for ages, so I would opt for this if I knew I had a long assignment to smash out that day."
Let's get cooking…
Shopping list
Serves 2
300ml of milky water (1/2 milk, 1/2 water)
75g of oatmeal
1 tablespoon of chocolate powder
A handful of blueberries
3 tablespoons of water
1 pinch of salt
A few dollops of peanut butter (smooth or crunchy)
10g of dark chocolate shavings
What you'll need
Measuring jug
Medium sized saucepan
Small saucepan
Method
Step 1
Mix the milky water, oatmeal and salt into a saucepan and bring it to the boil.
Step 2
Once it's brought to the boil, reduce the heat and simmer for approximately 5 minutes until it has thickened. Make sure you stir occasionally to avoid it sticking to the bottom of the pan.
Step 3
Toss in the chocolate powder and peanut butter.
Step 4
In a smaller saucepan, simmer the blueberries in the water for around 2 minutes until you start to see some juice.
Step 5
Serve the porridge topped with the blueberries (including the delicious juice!) and chocolate shavings.
Optional
Make it vegan by using a non-dairy milk alternative (or simply sticking to water).
Make it gluten-free by using gluten-free oats.
Our Student Union tester, Megan Somerville (BSc 2021) AU President and VP Sports, says…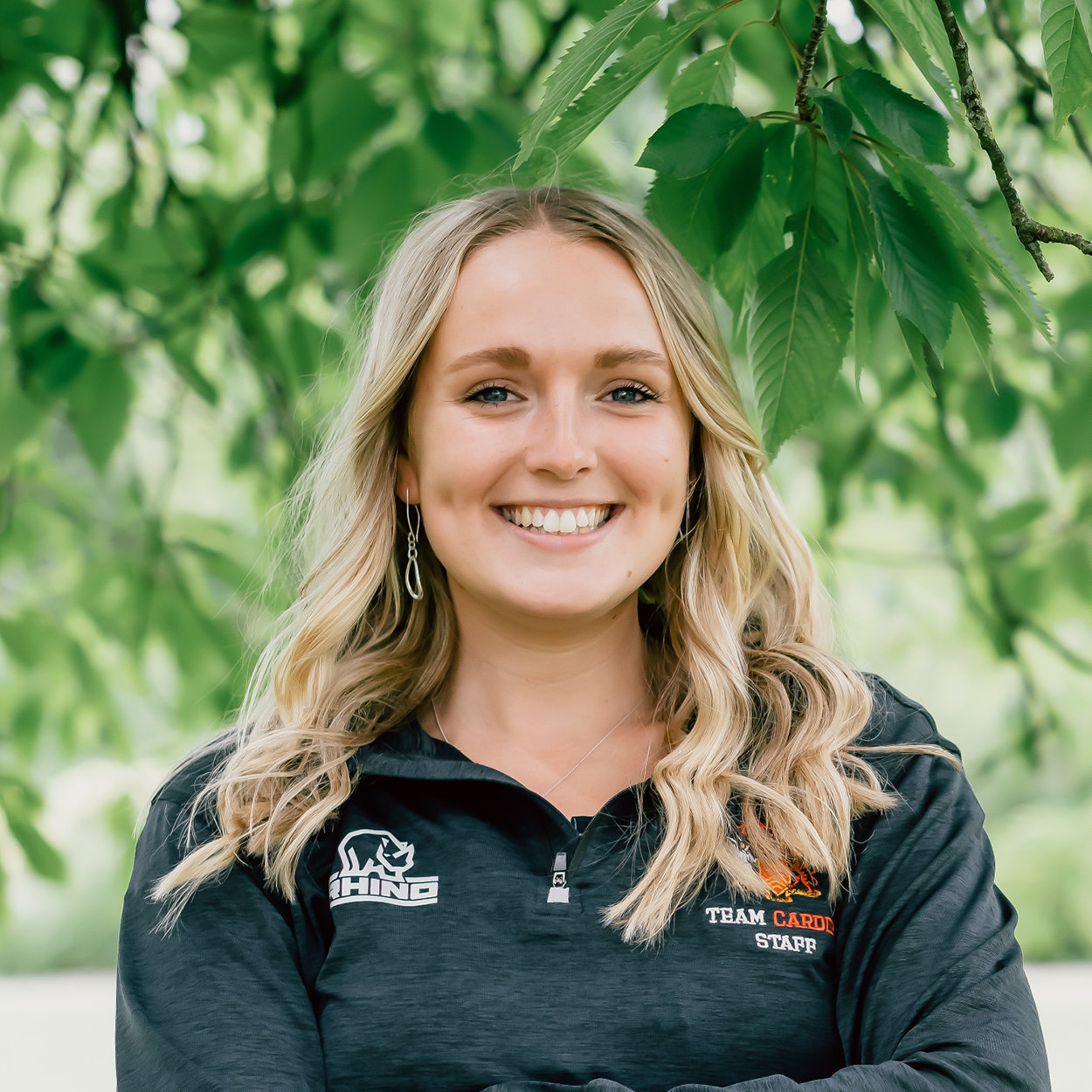 "Start the day right with a bit of porridge. It really is the best way to start the day and you can get creative by adding whatever flavours and toppings you want. Make it your own!"
Enjoyed this recipe? We've got lots more where that came from in Recipes for Success. Dig in!