A new hope for cancer treatment: the surgical technique for delivering targeted chemotherapy 
30 November 2021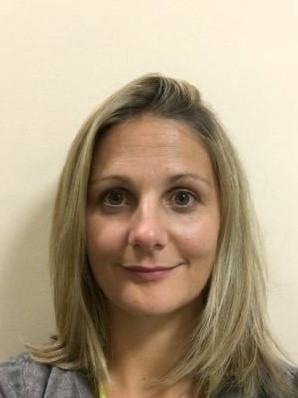 Cancer research at Cardiff University is varied in its breadth. From unravelling the biology of the disease and understanding ways to prevent cancer, to seeking new and better treatments. The aim of our work is to save and improve lives.
Successful research that makes a difference doesn't happen by one person overnight. It's driven by researchers collaborating across multiple disciplines and specialties, sharing knowledge and expertise through different programmes and projects, and continuously feeding back to improve the science and clinical application of what is offered.
Here, Dr Sadie Jones (PhD 2016, MBBCh 2006) Senior Clinical Lecturer and Consultant Gynaecology Oncology Surgeon shares with us details of a fascinating clinical trial to be undertaken at Cardiff, working alongside her surgical colleagues and laboratory scientists. Sadie's own specialty is in ovarian cancer, a cancer with poor survival rates as patients typically present later due to unrecognised symptoms.
Sadie and her colleagues' clinical trial is called PIPAC (Pressurised IntraPeritoneal Aerosolised Chemotherapy) and takes keyhole surgery, an established surgical technique, to administer chemotherapy as an aerosol spray directly onto tumours of patients with secondary abdominal cancer (stomach, bowel and ovarian). This approach directly hits the tumour with the drug, optimising its effect, and reduces the toxic side-effects often associated with chemotherapy when it's administered in the blood through the body. This is hugely positive for patients and helps improve their quality of life as they go through treatment.
Working closely with multi-disciplinary colleagues in Cardiff University laboratories, the trial will also feed-back to improve the drug development for optimal target specificity, best drug delivery and response. This becomes continuous positive feedback to improve all aspects of the treatment for patients that is hoped will save and improve many peoples' lives.
Find out more by watching Sadie's fascinating talk.
Our Research Showcase events are a chance to hear about the wide range of work taking place at Cardiff University to save, change and enrich lives. Rewatch other past events in the series.