Meet the new leader of Cardiff's cancer research – exciting times ahead
9 December 2020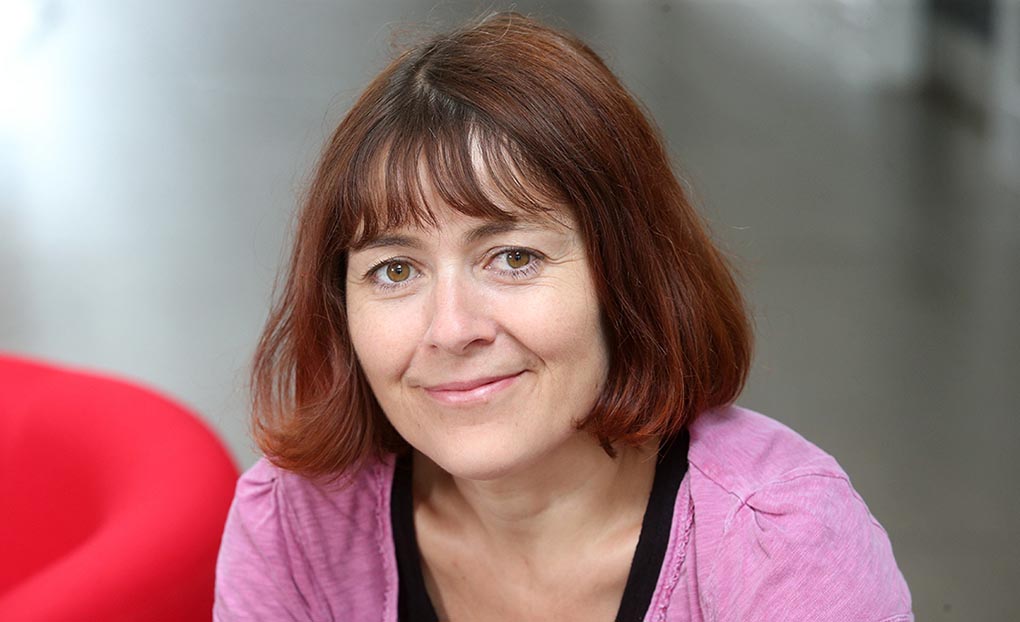 Professor Awen Gallimore is Cardiff University's new Cancer Theme Lead and she's bringing a spark of energy to the role, with big plans for shaping cancer research in Cardiff. We caught up with Awen to get her insight on exciting developments and innovation happening within this field.
Professor Awen Gallimore became the Cancer Theme Lead for Cardiff University earlier this year – completely unaware of the kind of year 2020 would turn out to be. Adapting research projects and tackling funding issues as a result of the COVID-19 pandemic has been a challenge, but mixed with her pragmatic approach is a healthy dose of positivity and motivation.
"What we have in Cardiff is a very diverse portfolio of research. You have research spanning from what happens on the bench in the lab, to treating real life patients," she begins to explain, as she sets down a mug of coffee on the desk in front of her. She takes a quick sip and continues sharing her thoughts with those of us on the Zoom call.
"My ambition, as the University's Cancer Theme Lead, is to bring everyone together to create a more cohesive sense of community. By doing this, we can really enhance outputs and become more sustainable – a sense of community is key."
Wales currently has the lowest cancer survival rates in the UK and, as a country, suffers from serious health inequalities. Awen believes it's important to point this out, talk about it, and take action.
"Patient outcomes are better in research active environments. If you're a patient linked to a teaching hospital, then you do better than a patient who isn't. The obvious solution is to have a more active research environment. As the biggest university in Wales, it's our responsibility to rise to that challenge and be part of solving the problem."
Cardiff University's impressive track record
Awen expresses a great deal of pride and admiration for the hard work and success that has already been achieved by so many within her field, reeling off a list of names and accomplishments: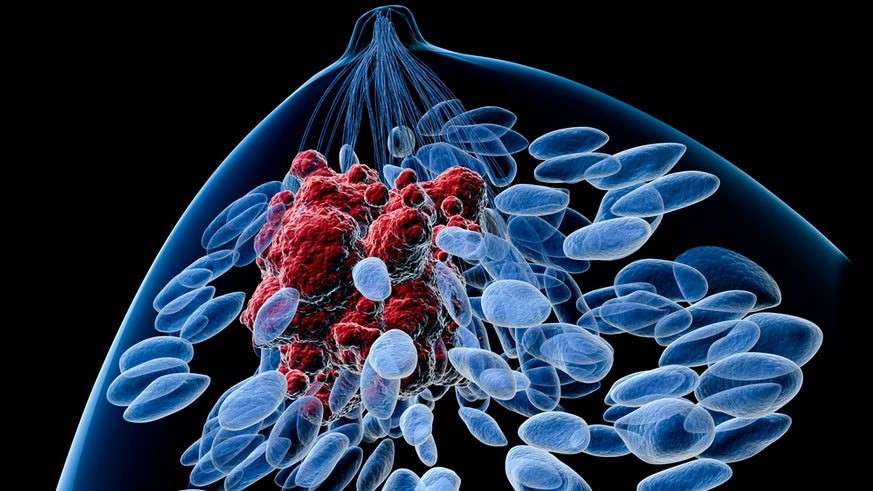 "Professor Duncan Baird is on his 15th year of Cancer Research UK funding, and his work is very exciting. Duncan's team study special DNA structures found inside our cells, known as telomeres, and the role that they play in cancer. The team's work is opening up new avenues for diagnosis and for helping select patients for the right types of cancer treatment.
"Dr Rob Jones has presented the results of a phase 2 clinical study called FAKTION. This is a study testing novel drug combinations in women with breast cancer and shows an increase in the control of metastatic breast cancer.
"Professor Andrew Godkin's work on an early phase study was published a couple of years ago using a repurposed drug to treat patients with metastatic cancer. This is very much a 'bench to bedside' story from Cardiff. It's a study that went from using animal models, through to testing the drug on patients in Cardiff."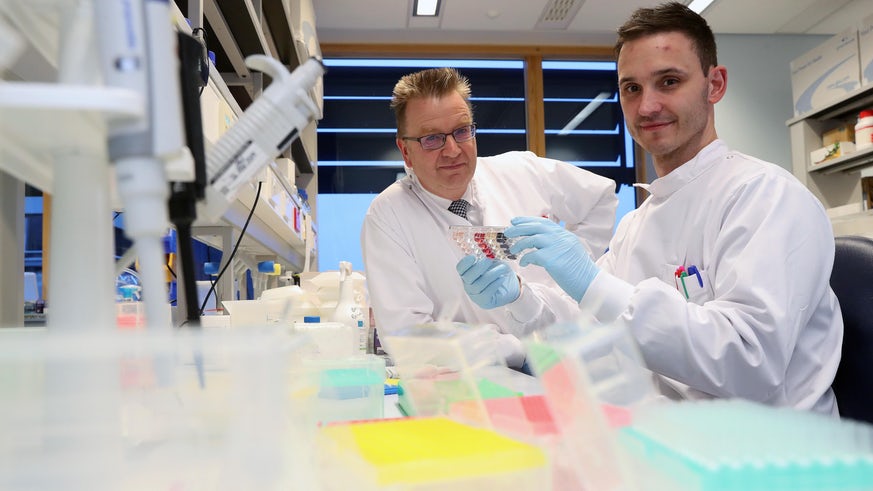 "Professor Andrew Sewell is working on immune cells that recognise and kill multiple different types of cancer cells and this has the possibility of being transformational for cancer immunotherapy."
Awen pauses and takes a breath, aware that there are many more names she'd like to mention but only a finite amount of time. She then explains that some studies have immediate patient impact and others are in the early stages of development.
"It can take a long time for research to have direct patient benefit, as well as bench research, researching behavioural aspects of cancer control can bring significant benefits through influencing health policies. The work of Professor Kate Brain is an example of this. She is part of a multi-centre project aimed at examining how government messaging has affected people's behaviours with regards to seeking medical help with early symptoms. She's involved in looking at the impact that COVID-19 messaging has on cancer diagnosis and the impact of pausing cancer screening programmes. The results of this project will likely influence government policy about how the NHS should be functioning during the pandemic.
COVID-19 and its impact on the world of research
COVID-19 has, undoubtedly, had an impact on many areas of research and funding, but Awen believes that researchers have become better because of it.
"We're working through this challenge and using new blended approaches to our work. There are enormous efforts going on to keep things going."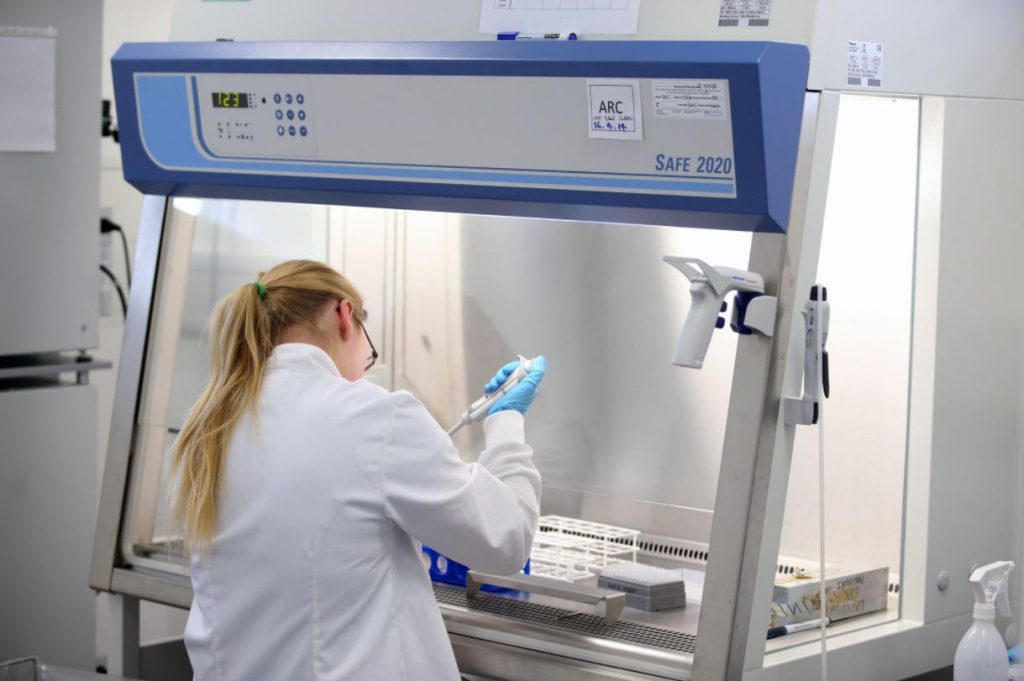 "In some ways, we have learned a lot because of COVID-19. There have been incidences where the ethical review process has been streamlined and expedited because of the sense of urgency created by the pandemic. If this can work for COVID-19, then why not apply these more efficient working practices to other things? If we have enough sense to learn from these situations, we can extract the best out of it."
The answer to COVID-19 comes in many guises and there are many dimensions to how cancer researchers are responding.
"Looking at the trajectory of cancer immunotherapy across the globe, I'm really excited about the immunology research that's going on in Cardiff. Over the last few years, we've grown in numbers in terms of researchers, grants and income, and delivering therapies to patients. I think this is a very exciting area and there's a lot more to build on!"
Helping us achieve our goals and ambitions
To those considering donating towards the University's cancer research, Awen advises coming to the laboratory (when possible) and speaking to researchers to learn more about the work taking place there.
"We are not the largest cancer research centre, but those working in Cardiff are experts in their field and have an excellent track record, and this is exciting! We welcome supporters to come and find out more about our work, to meet our clinicians and scientists, and to visit our laboratories – with a view to helping us achieve our goals and ambitions whilst enabling our supporters to achieve their interests in the area of cancer research that matches their priorities."
Our virtual showcase events are ideal opportunities to find out more about what's happening in the world of cancer research here at Cardiff University. Be sure to visit our events page, join us digitally, or re-watch previous research events.
Find out more about how you can support Cardiff University's cancer research.