Seven of Cardiff's spookiest places
27 October 2020
With its long and often gruesome history it's not surprising Cardiff is home to some pretty creepy places. And as Halloween rolls around again, we thought we'd give a run down of some of the city's most spooky sites! Visit as you dare – and of course as local lockdown rules permit!
Cardiff Castle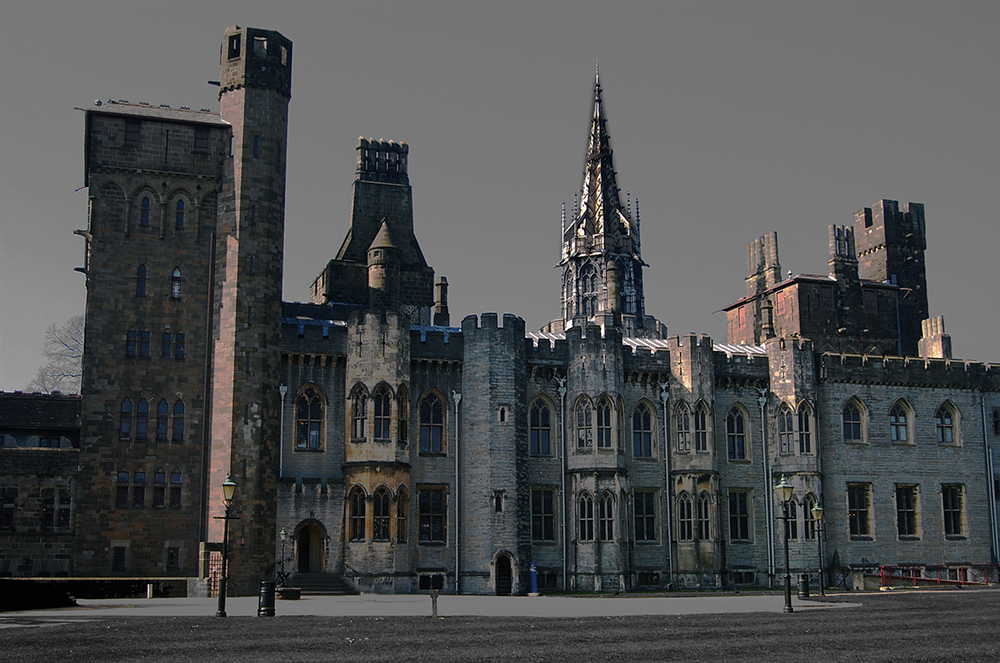 One of Cardiff's most iconic landmarks, Cardiff Castle boasts Roman, Norman and Victorian heritage with nearly 2,000 years of history. It's unsurprising that over that time a number of ghostly goings-on and spooky sightings have been recorded. At night, the silhouette of the ruinous Norman Keep looms over the grounds, whilst the Gothic Victorian palace, complete with clock tower, black tower and ramparts, casts eerie shadows. And don't forget the animal wall outside on Castle Street where it can sometimes feel like you're being watched!
For those wanting to explore further, Cardiff Castle is home to a regular night-time ghost tour which allows visitors to discover its ghostly phenomena, strange sounds and phantom figures.
'Death Junction'
Whilst many of us know the convergence of Albany Road, City Road, Crwys Road, Mackintosh Place and Richmond Road in Roath as 'Death Junction', not many people are aware its nickname isn't linked to its perilous nature for pedestrians and road users alike.
It's actually the place two priests accused of treason faced a grisly end in 1679. A small blue plaque on the NatWest building marks the spot Father Phillip Evans and Father John Lloyd were hung drawn and quartered, after months held in an underground dungeon at Cardiff Castle's black tower. Their crime? Exercising their 'priestly duties'. Eventually the pair were declared saints and martyrs by Pope Paul VI in 1970.
The Rummer Tavern
Cardiff's oldest pub, the Rummer Tavern on Castle Street is reputed to date back to 1713 if not earlier. Over the years a number of staff and customers have reported strange experiences or ghostly sightings. A jealous sailor is said to have died there after finding his wife in bed with a secret lover, and his ghost apparently frequents the pub's cellar and toilets.
Cathays Cemetery
Anyone who has walked past Cathays Cemetery on their way home late at night, will know it has a rather creepy feel. But this atmospheric Victorian cemetery is also home to some fascinating history. Opened in 1859, over 200,000 burials have taken place there, and amongst the gothic chapels and belltowers you'll find a few remarkable residents. The cemetery is the final resting place of boxer Jim Driscoll, aviation pioneer Ernest Willows and Reardon Smith who was a major benefactor of the National Museum of Wales. You'll also find the grave of the 'Balloon Girl'; 14-year-old Louisa Maud Evans, who was killed after a failed attempt to cross the Bristol channel by going up in a balloon as part of the 1896 Cardiff Exhibition.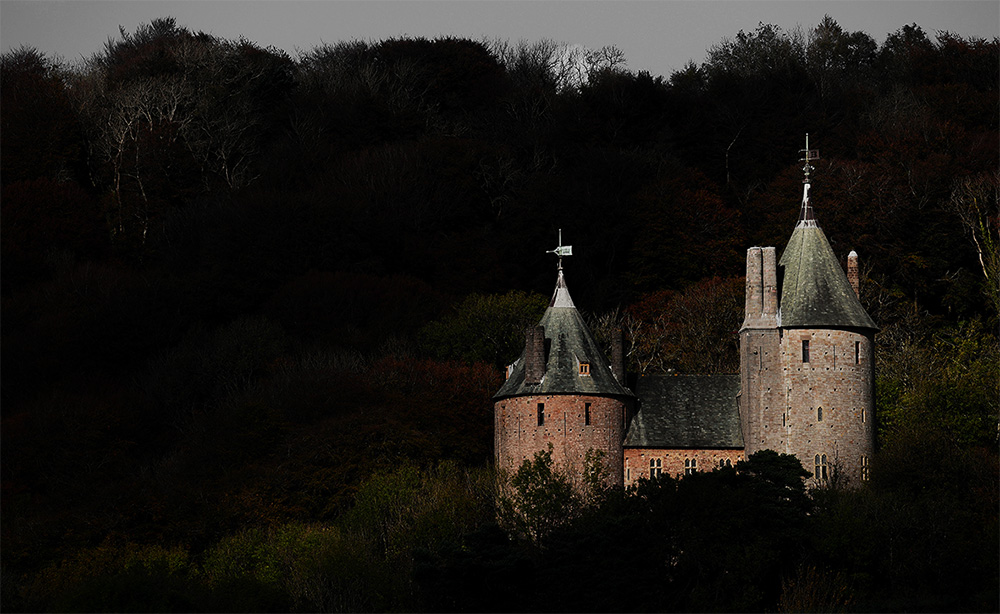 Castell Coch
This gothic fairytale castle just outside Cardiff in the small village of Tongwynlais, lays claim to a number of spooky myths and legends.
A so-called White Lady is said to wander the castle and the surrounding woodland, searching for the lost soul of her son who drowned in a local pond. There's also the tale of the 'Castell Coch Cavalier' who it's believed hid his treasure within the castle grounds, before leaving to fight in the civil war. He never returned but rumour says his ghost continues to search for his lost fortune.
Cardiff Royal Infirmary
Cardiff Royal Infirmary on Newport Road opened in 1822. It's been named the UK's most haunted hospital and over its nearly 200 years of history has been home to numerous sightings and strange occurrences. Stories of vanishing matrons, wounded soldiers and mischievous children even prompted an exorcism in the pathology ward!
Chippy Lane at 2am
Chippy Lane, or Caroline Street to give it its proper name, could well be described as one of Cardiff's most strange and scary locations, come 2am on a Saturday. The street echoes with ghoulish cackling and partygoers are powerless to resist the siren's call of post-pub grub. Thankfully, Dorothy's chicken curry on the bone is more than enough to revive the city's weary revellers for the long journey home!