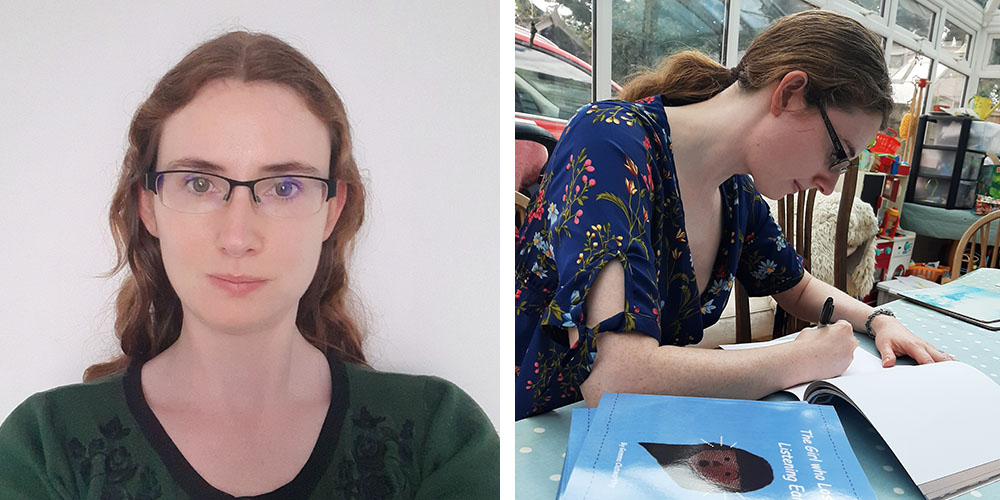 Gemma Clatworthy (BA 2007) discovered a passion for storytelling during her Ancient History studies at Cardiff University, but it wasn't until a global pandemic and a country-wide lockdown that she learned about the stress-relieving power of focusing on something you love. Here, she shares her struggles with balancing a career, childcare and the unrealistic desire to be perfect, and how she narrowly avoided burnout by channelling her feelings into a creative pastime.
Lockdown has been a stressful time for many people. There were, and still are, many challenges and uncertainties, something which, as a senior risk professional, I know about.
What I didn't realise at first was how difficult it was going to be to try to juggle childcare, home-schooling and a full-time job. Inevitably this led to long hours, many frustrations and feeling like I wasn't doing anything particularly well. I also put a lot of pressure on us as a family to get stuff done. This was the time to tackle all of the little jobs around the house. We did a lot, but of course we weren't getting a break and were all starting to feel the pressure of always being 'on'.
As time went on, my patience started to wane until it became non-existent. I lost my temper more frequently over stupid little things, mostly with my family. I was constantly tired but not sleeping well, which made me feel worse and then I would snap more. I would then feel like I was failing at being a mother and every time I couldn't make a meeting, I would feel I was failing at work. I was losing perspective and feeling overwhelmed.
Looking back now, I can see that I was on the verge of burnout. I was drowning in expectations at work and at home, not helped by the perfect images people put on social media. We did have a routine at home but every time I saw an image of a family out for a lovely walk at the beach, I felt guilty, even though we live several hours from the coastline!
I needed a break and an outlet away from work and family. Something just for me to help keep me sane.
I've always enjoyed writing and storytelling. I think that's why I chose to study Ancient History at Cardiff, I was fascinated by ancient myths and legends. I can remember that I once added a fictional walkthrough of a Celtic village to one of my essays as an appendix, just because I wanted to. Luckily my tutor didn't deduct any marks for that, although he didn't add any either!
I went back to writing during lockdown and always felt better after jotting something down. One day, after shouting at my darling children for the umpteenth time, and still being ignored, I thought I should write something down to get it out of my system. So 'The Girl Who Lost Her Listening Ears' was born, a humorous take on what was driving me crazy at home.
I showed my story to some trusted friends who liked it, and one suggested I have a look at publishing it. I had an idea in my mind about a picture book. But I'm not the best artist and had no idea how to look for an illustrator for a book that might never see the light of day.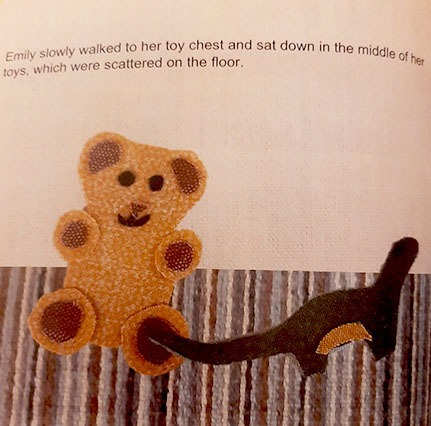 One hobby I do have is crafting and I've enjoyed applique embroidery since I found it about two years ago. Creating pictures from pieces of fabric is super fun and I find it very tactile and soothing. This was the perfect opportunity to combine my love of writing with my love of crafting.
I spent about three months using any spare time I had writing, rewriting, creating the artwork and getting feedback on my book before self-publishing it via Amazon. It was hard work but it was worth all the hours I put in. It gave me purpose and something to focus on that wasn't trawling the internet for the latest coronavirus figures. It has also given me a creative outlet that I hope to continue with.
I'm still learning about publishing and being an author and I'm now confident that writing and crafting are my "things". So, what's yours?
Tell us what your thing is by Tweeting us @cardiffalumni with the hashtag #MyThingIs   
You can find Gemma at her website or Instagram and her book, The Girl Who Lost Her Listening Ears, is currently available on amazon.


Tell us what matters to you
We've introduced 'For Alumni, By Alumni', because who knows our alumni community better than…you guessed it, you! We'd love to hear from you with ideas for articles or online events that you're interested in, you can give insight on, or maybe you ARE the story! Check out our full line-up of articles and watch back our live events playlist.