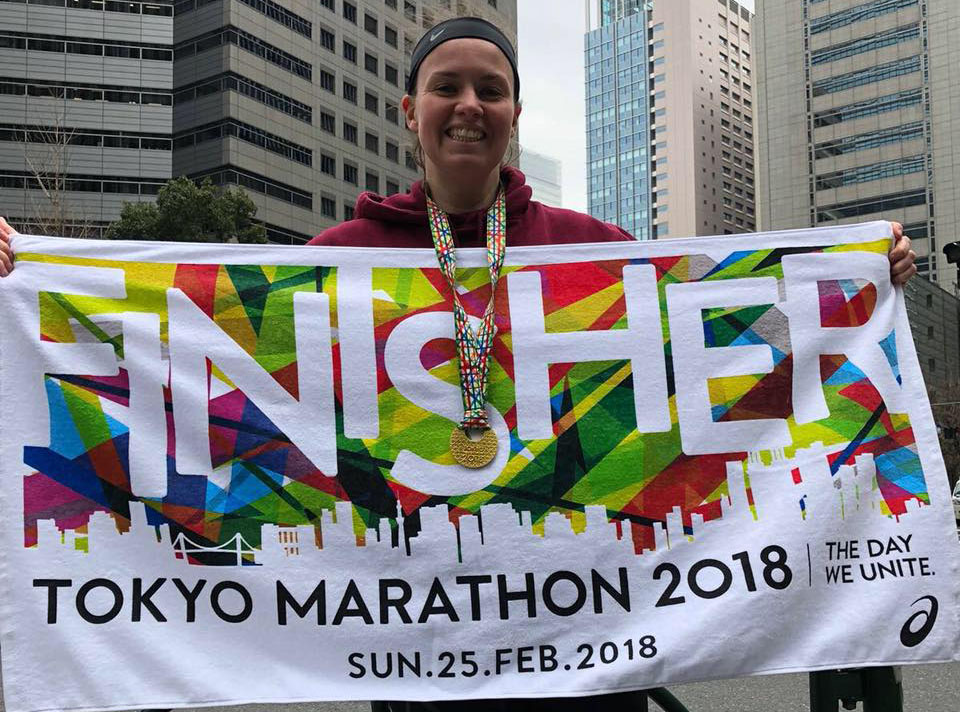 Breast cancer is the most common cancer in women and each year around 55,000 people are diagnosed in the UK alone. Ahead of Breast Cancer Awareness Month in October, we spoke to cancer researcher Dr Sarah Lauder (BSc 2002, PhD 2007), a Research Associate at Cardiff University's Gallimore Godkin Cancer Immunology Lab.
Tell us a bit about your research?  
Our immune system does a fantastic job of clearing viral and bacterial infections, but it's not always so good at making a response capable of clearing cancer. My research focuses on manipulating our immune system to try and improve the response to breast cancer.
What is your hope for your research and how it might benefit breast cancer patients in the future?  
My recent studies have focused on using drugs that are currently a successful treatment for blood cancers, to see if they can improve the immune response to breast cancer. This work could be really beneficial to patients – because these drugs are already in use, we already know their side effects etc. which means that trials in breast cancer patients could start much earlier if our pre-clinical data is successful. These drugs could provide another option for patients where other treatment types have failed.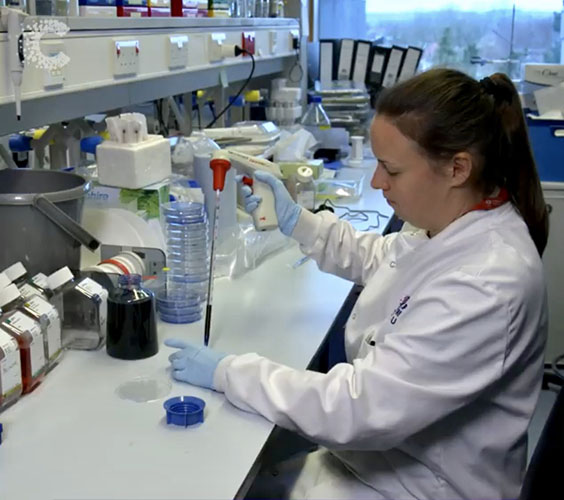 What inspired you to go into this area of research?  
I've always been really interested in immunology, and particularly the role of the immune system in controlling cancer. However, after my mum was diagnosed with Stage III breast cancer in 2016, my research took on a much more personal focus.
What did you study at Cardiff University?  
I completed a BSc in Applied Biology in 2002, and then after 18 months working in industry, I started my PhD in the School of Medicine, graduating in 2007.
What made you come to study at Cardiff?  
I originally picked Cardiff for my undergraduate degree as I always enjoyed coming to the city to visit my grandparents when I was a child. Cardiff also has a great reputation for its biological and life science courses. I loved my time as an undergraduate at Cardiff and was keen to also complete my PhD at the University.
What are your favourite things about the city?
I love the fact that Cardiff has all of the amenities and attractions you would expect of a big city, but you have the coast and national parks right on the doorstep.
What do you enjoy doing in your spare time?  
I'm a little bit obsessed with distance running! I spend most of my spare time out running anywhere and everywhere. I've run over 20 marathons around the world, London, Boston, Tokyo and Singapore to name a few, but my first, and one of my favourite races, is the Cardiff University Half Marathon, which is a fantastic fundraiser for research at Cardiff.
What would you say to a donor or fundraiser thinking of supporting Cardiff University's cancer research?   
Every penny donated is spent on furthering our understanding of cancer and finding new ways to treat patients.
Find out more about how you can help support cancer research at Cardiff University