Cardiff alumni: stepping up in the face of crisis
1 May 2020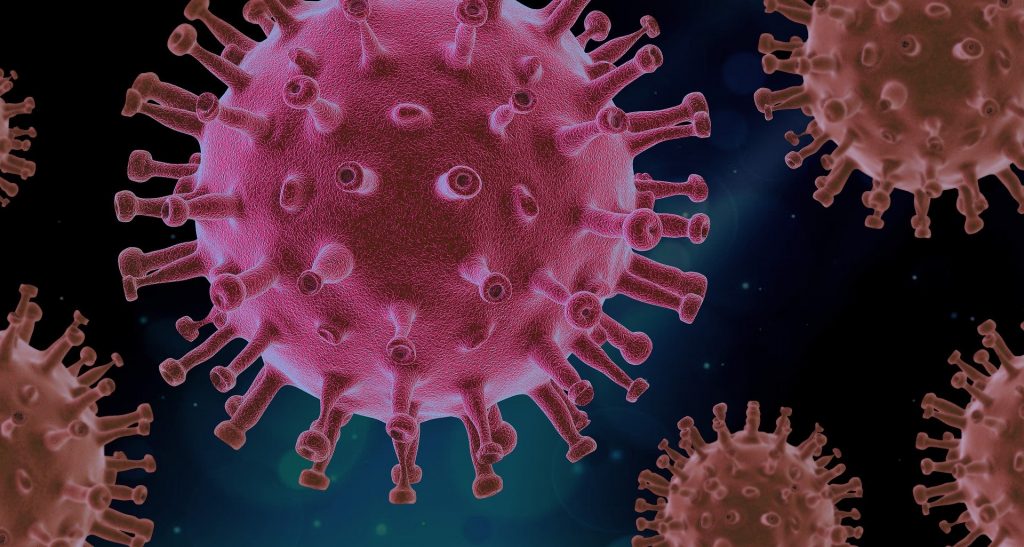 Members of the Cardiff family are taking on new responsibilities in the global effort to combat COVID-19. Whether they have a background in engineering, medicine, communications, computer science, business or sports, these Cardiff University alumni are contributing their time, energy and skills to fighting the coronavirus pandemic.
These are just a few of the incredible stories taking place around the world, as well as closer to home. If you, your research, or organisation are innovating, adapting or making a difference during the crisis, then we'd love to hear from you.
Dr Cameron Durrant (MBBCh 1983)
Dr Durant has an extensive background in infectious diseases and is the CEO at Humanigen Inc, a company that has received FDA approval for the compassionate use of its Phase III study of lenzilumab in COVID-19 patients. The trial uses lenzilumab to treat cytokine storm; chemicals in the blood that, when 'revved up', are likely to trigger acute respiratory syndrome (ARS), which is associated with more serious cases of coronavirus.
Dr Durant explains: "We are planning a Phase III study to start imminently in patients who are high risk of progression, but not yet on a ventilator or in the ICU and to prevent acute respiratory distress syndrome. If we are successful, not only will it save lives, but alleviate some of the overwhelming pressure on scarce, expensive and already stretched healthcare resources."
Leighton John (BEng 1999)
Leighton is the director of operations at The Royal Mint, which has recently made the switch from making coins to making protective visors for the NHS. It's reported they came up with the medical designs for the visors after just 48 hours. The Royal Mint is eager to get its hands on more raw materials in the hopes of making thousands of these visors and helping NHS staff on the frontline.
Speaking to WalesOnline, Leighton said: "My sister works for the NHS and it really focuses your mind on the challenges they are facing and the opportunity we have to support them."
Strive Masiyiwa (BEng 1985, Hon 2019)
Strive Masiyiwa is a successful businessman and founder of Econet Global. He has donated 45 Ventilator Intensive Care Unit suites to Zimbabwe and is part of an initiative lobbying for a stimulus fund for African governments to help their businesses and entrepreneurs. Ecosure, part of Strive's Econet group, is offering life and health insurance to doctors and nurses, a daily cash allowance if they are hospitalised on duty, and free transport for up to a year.
When Strive spoke to us after the 2019 graduation ceremonies (prior to the outbreak) he explained that it's important to use your achievements "for the betterment of humanity," and he certainly seems to be practising what he preached.
Dr Steve Margetts (PhD 2001) and Helen Jones (BA 2001)
Dr Steve Margetts, VP of Engineering, and Helen Jones, CFO, work for Intelligent Ultrasound, a company helping to train clinicians at the NHS Nightingale Hospital to perform lung ultrasounds. The Point-of-Care Ultrasound Simulators (PoCUS) have been made available at the critical care unit set up at London's ExCel centre with the purpose of treating COVID-19 patients.
Thomas Grother (BSc 2018, Medicine 2014-)
Final year medical student, Thomas Grother, is now working on the frontline at the Royal Glamorgan Hospital, fresh off of his six-year course. After learning through the University that the NHS was looking for help, he offered his services and is applying his skills to help with the cause.
Thomas told WalesOnline: "Obviously, everyone's lives have been turned upside down by the current situation, and as students it's not ideal to go into hospitals which have changed somewhat, but I've felt happy and ready to get stuck in."
Amelia Tee (BSc 2018, Medicine 2014-)
Amelia (Millie) was on a hospital placement overseas when she had her first encounter with COVID-19. She had one more placement left to complete in her final year at Cardiff University, but has instead taken up a role as an NHS frontliner at Wrexham Maelor Hospital. Among other tasks, she is caring for the elderly while they undergo testing for the virus.
Speaking to WalesOnline, Millie said: "I'm excited to be able to feel like I've contributed to the effort."
Rupert Jones (BSc 1990)
Cardiff alumnus, Rupert Jones, is managing director at Renishaw Medical Ltd. Renishaw has devoted a proportion of its sites in Gloucestershire and South Wales to contribute to the efforts of the VentilatorChallengeUK consortium, a group dedicated to manufacturing medical ventilators. In a real team effort, they have pulled together with other companies to help expand the scale of production.
Martin Lewis (PGDip 1998, Hon 2017)
Martin Lewis, founder of Money Saving Expert, is giving much needed corona-related financial advice to the public, such as how to claim tax back when working from home, furlough advice, travel rights and online scams to look out for. By working together with the Government and banks, Martin is providing a practical service and using his expertise to help those struggling under the current conditions.
Jamie Roberts (MBBCh 2013)
Welsh rugby star and Cardiff medical graduate, Jamie Roberts, is pitching in as a clinical innovation fellow for the NHS, seven years after receiving his medical degree at Cardiff University. His role is a motivational one, with a focus on communications. He's recently been sharing his experiences from the front line via blog posts and social media.
Jamie told WalesOnline that he's been "sitting on a medical degree from Cardiff University," adding, "I graduated in 2013 and did a bit of research between then and now […] I would love to help the cause here in Cardiff with the health board that helped me train as a doctor."
Dr Rebecca Jordache (MBBCh 2019)
International lacrosse player and NHS doctor, Rebecca Jordache, was working on the frontline but recently contracted COVID-19. New to the medical profession, she had only been practising for nine months before she stepped up to play her part in the pandemic. Fortunately, with mild coronavirus symptoms, she has been able to recover at home but is keen to get back to helping others.
When asked about her time at Cardiff University she said: "Cardiff trained me to have the ability to face working in these challenging times and I'm very grateful and proud to be a Cardiff Grad!"
Andy Mallows (MBA 1994)
Andy Mallows is the director and founding partner at Hensol Castle Distillery, a distillery in the Vale of Glamorgan that has gone from making wine and spirits to mass producing hand sanitizer for the NHS and local authorities. Like many other companies, the struggle to find materials to mass produce essential products has been difficult, but Andy created a successful LinkedIn appeal to help the cause.
Andy told Business News Wales that the coronavirus situation "is like World War 3 but we're fighting an invisible enemy that's killing people, and what we're trying to be is a manufacturer that creates the bullets that fire back."
Ross Hartland (BSc 2016, MArch 2018, PgDip 2020)
Ross Hartland is an architectural assistant at Purcell and is using his 3D printer to make face shields for the NHS. So far, he has helped distribute 170 shields to local hospitals. Ross is part of the 3DCrowd community using printers to make shields.
Ross tweeted: "My 3D printer has set aside architectural models to respond to its call of duty, producing protective face shields for @NHSuk at the Princess of Wales Hospital."
Cardiff University's COVID-19 Protection Fund will provide support for the physical and mental wellbeing of students and staff – keeping people and spaces safe across the Cardiff University community.