David John Roche (BMus 2012)
15 August 2018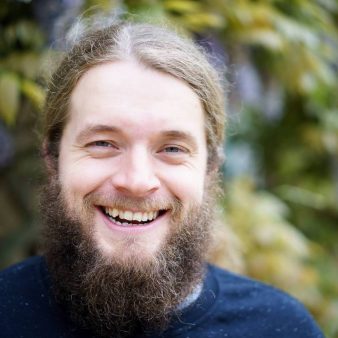 David John Roche (BMus 2012) studied at the School of Music and is now a full time composer. He credits the school with setting him up for the future and describes it as "the most supportive institution" he has ever studied at.
I wanted a flexible, rigorous course with excellent, honest, and clear tuition – Cardiff had all of this.
What I remember most fondly is being able to perform, read about, and write music. I remember being grateful that I could dedicate my days to music and that I could go out and have a great time in the evenings, and that this was what I was supposed to be doing.
My lecturers and tutors at the School of Music helped me develop a sense of confidence, helped me to understand what I could do with my future, and showed me how to make more out of myself and my work.
The University has been, hands down, the most supportive institution I've ever studied at. I still ask for professional advice from my tutors at Cardiff and I continually find myself looking over work I produced during my time there.
After leaving Cardiff I took up a scholarship to complete an Mst in Music Composition at Brasenose College, University of Oxford and it was great! Following this, I was the first person to read for a PhD in Music Composition at the University of Cambridge.
As of March 2018 I became a full-time composer (with a bit of editing, transcription, and teaching in there too). I spend my days writing music, the only regularity I demand is a cup of good coffee! My work is very, very unpredictable. Some of the people and organisations I've worked with over the last six months include Psappha, Vale of Glamorgan Festival, Dyson and the Orion Orchestra, Paul Roland, London Graduate Orchestra and Sound and Music, University of Cambridge, and the Royal Observatory Greenwich.
Deadlines are often tight – composing can be pretty white-knuckle – but it's always a lot of fun and I am extremely grateful to be able to make my living this way (for however long I am able to make it last!).
My lasting impression of Cardiff University is overwhelmingly positive. Never again have I received the level of educational support that I did at Cardiff, it's an incredible place to study. It set me up for my future.
David John Roche (BMus 2012)
15 August 2018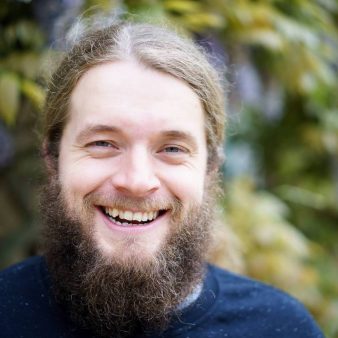 Astudiodd David John Roche (BMus 2012) yn yr Ysgol Cerddoriaeth ac mae bellach yn gyfansoddwr llawn amser. Mae'n diolch i'r ysgol am ei baratoi at y dyfodol ac yn ei disgrifio fel "y sefydliad mwyaf cefnogol" y mae erioed wedi astudio ynddo. (more…)