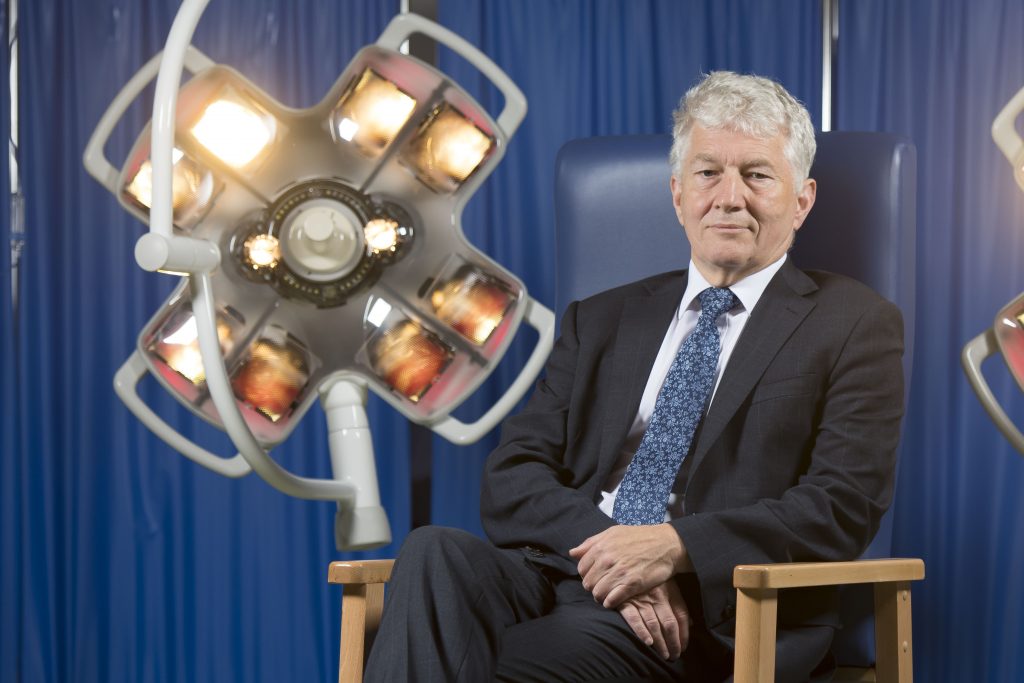 Professor Ian Weeks (BSc 1976, PhD 1980, DSc 2009) Acting head of Cardiff's School of Medicine.
Ian's passion for science and invention started early. Even in his school days, he could be found making lasers from scratch, rummaging round the back of old TV sets and mixing chemical concoctions that, for safety's sake, should probably have been left unmixed. "I'm amazed I survived," he says.
By his own admission, though, he was "never a scholar", adding "I wasn't a great fit for formal education, and achieved less than impressive qualifications." He credits becoming an undergraduate at Cardiff University with enabling him to achieve his potential. "I attended an Open Day and immediately felt at home here. And considering my old school chemistry teacher had reported I was "unlikely to achieve much…", I think my first class honours in Chemistry speaks volumes about the quality of the Cardiff culture of teaching and learning."
After taking both a BSc and PhD in Chemistry, Ian left for a brief period in industry. He returned to what was then the Welsh National School of Medicine to start postdoctoral research in medical biochemistry.
"Scientists at the time were searching for better ways of measuring clinically important biomarkers. Working within the School of Medicine, I was able to apply my knowledge of chemistry to this problem. My eureka moment led to the design and synthesis of a light-emitting molecule that could be spontaneously coupled to an antibody molecule, providing the basis of a new generation of tests for disease diagnosis."
Ian's discovery is now used in hundreds of millions of diagnostic tests each year, including tests for cancer, diabetes, and to screen donated blood for HIV and hepatitis. His team's work has been recognised with a Queen's Anniversary Prize, and been included in Universities UK's list of the 'top 100 life-changing discoveries'.
"I am constantly amazed how a few experiments I undertook back in the 1980s created real global impact," Ian says. "Key to this success was the faith demonstrated in my work by senior colleagues, at a time when innovation and commercialisation of research by universities was far less developed than it is today. It is testimony to the skill and expertise of the numerous people who are ultimately required to translate major innovations from bench to bedside."
Ian has recently contributed to a collaboration between Cardiff University, Cardiff and Vale University Health Board and the global science company PerkinElmer, to develop a more reliable method for screening newborn babies for Duchenne muscular dystrophy.
"I have not yet quenched my thirst for innovation. Much of my work involves supporting the next generation of innovators as we tackle unmet clinical need, for example, in the areas of cancer, type 2 diabetes and wound healing."
"Collaboration between academics, clinicians and industry will be the key to unlocking scientific discovery and creating tomorrow's innovations."