Ceri Davies (BA 1998, MPA 2014)
7 November 2017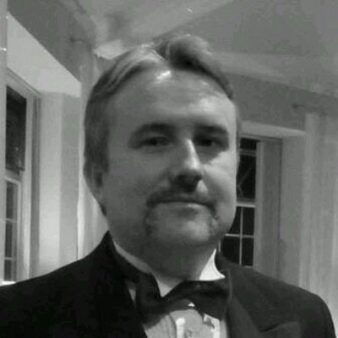 Ceri Davies (BA 1998, MPA 2014): Chief Executive of Indycube, a Community Benefit Society. Indycube offers co-working locations across the UK and a membership package that addresses the precarious nature of self-employment, freelance working and the gig economy. Ceri shares with us his experience of studying at Cardiff and how it has helped him shape his career.
I chose to study at Cardiff, because it was a top ranking university that was close enough to home (Hay, Mid Wales) and yet far enough away. The fact it is the home of Welsh international sport helped a little too. I looked elsewhere, but Cardiff was the only real destination I wanted to study in.
I have so many memorable highlights from my time at Cardiff.  The social side of University was so important to me and I tried to do a lot. I wrote for Gair Rhydd, I played numerous sports and I was involved in a number of societies.
If I had to pick one highlight it would be a Business Society medieval banquet, at Caerphilly Castle! It was very medieval and a superb night. I really don't think you could do that again!
I am currently Chief Executive of Indycube: a co-working and membership organisation for freelancers and micro businesses. Every day is different as I try to move around our sites, meet users, and put in the work to increase the number of members and sites we have.
After graduation I worked in various jobs for about 18 months, the highlight being travel broadcasting in Bristol. I then became a civil servant for 17 years in the newly founded Welsh Government, focusing on economic development and the environment. Developing and delivering the single use carrier bag charge being a notable achievement, and one now rolled out across the UK.
I owe Cardiff a lot; the continued education it gave proved hugely beneficial as a civil servant. The ability to research, analyse and present are skills I still use daily.
I made a great group of friends at university; the closest of which are all still very much my best friends. Much of what I have done in my career is with their input and support.
My advice to current students would be to choose a subject you are passionate about: not something that will get the best job or the most money. This is increasingly difficult today, I imagine, but when you get to employment you have to enjoy it.
You can find out more about Indycube online.