Freshers' Week – a look back
28 September 2017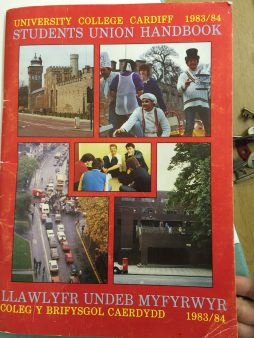 Enrolment Week (colloquially and infinitely better known as Freshers' Week) has been a fixture of University life for generations; a sleepless seven day period during which thousands of new entrants absorb the habits and rituals of the student.
For many leaving home for the first time, Freshers' Week is a rite of passage – albeit one that has achieved such popularity that it has spawned a spin-off for veterans. Refreshers' Week is held at the start of spring semesters and second or third years, so we've been told.
But whilst the potent cocktail of nightlife and societal sign-ups will always remain at the heart of the original late summer ceremony, quite a lot has changed.
Cardiff University's archives hold fascinating records of Septembers gone by, and amongst them we found a comprehensive Students' Union Handbook for 1983/84.
The publication opens with the sternest of warnings for those in attendance at the Students' Union: "IF YOU SHOULD SIGN IN A PERSON WHO SUBSEQUENTLY CAUSES TROUBLE, YOU WILL BE LIABLE TO A FINE OF £10…" That's £31 in today's terms, enough to make any student think twice about inviting a friend from out of town.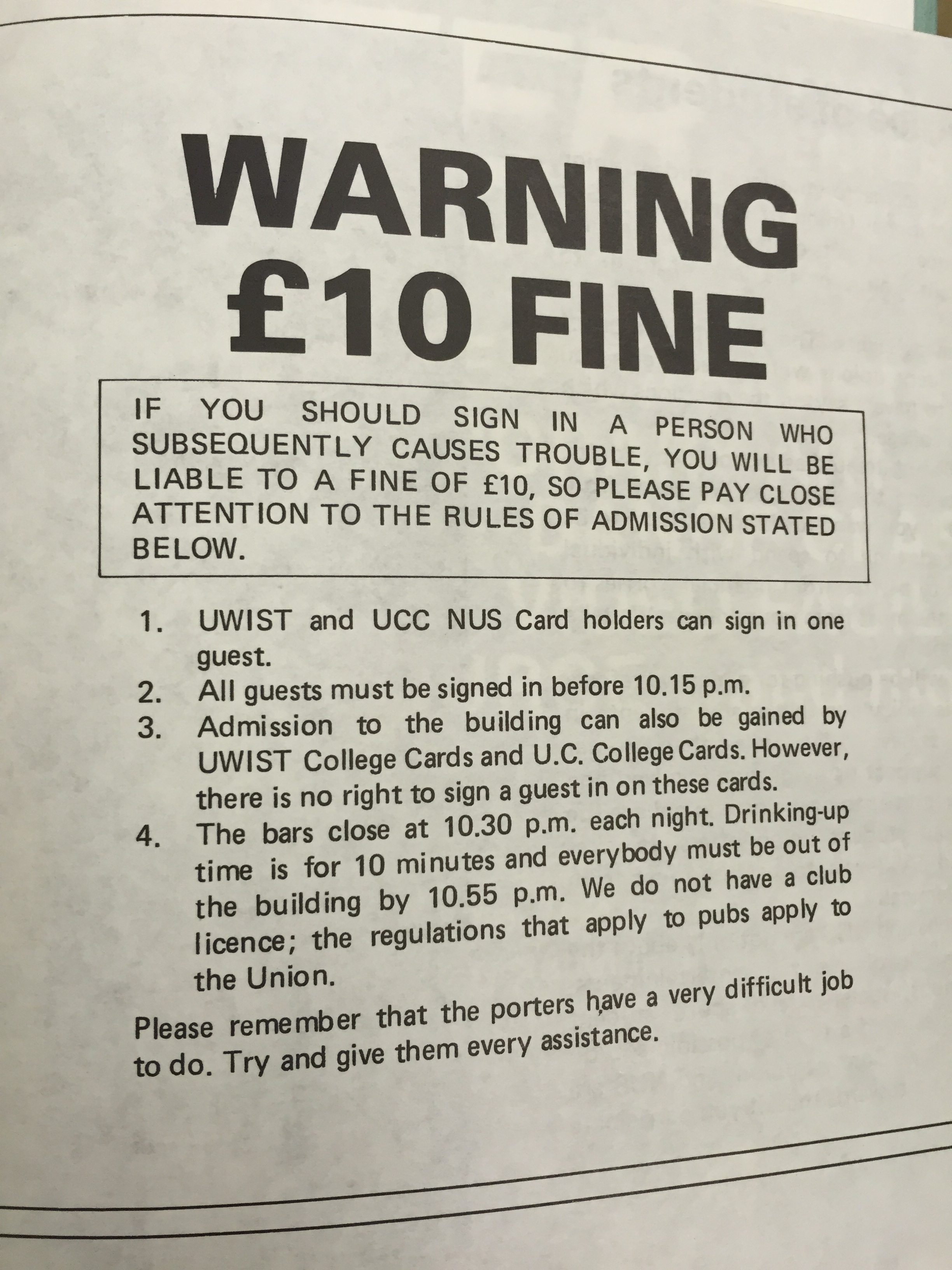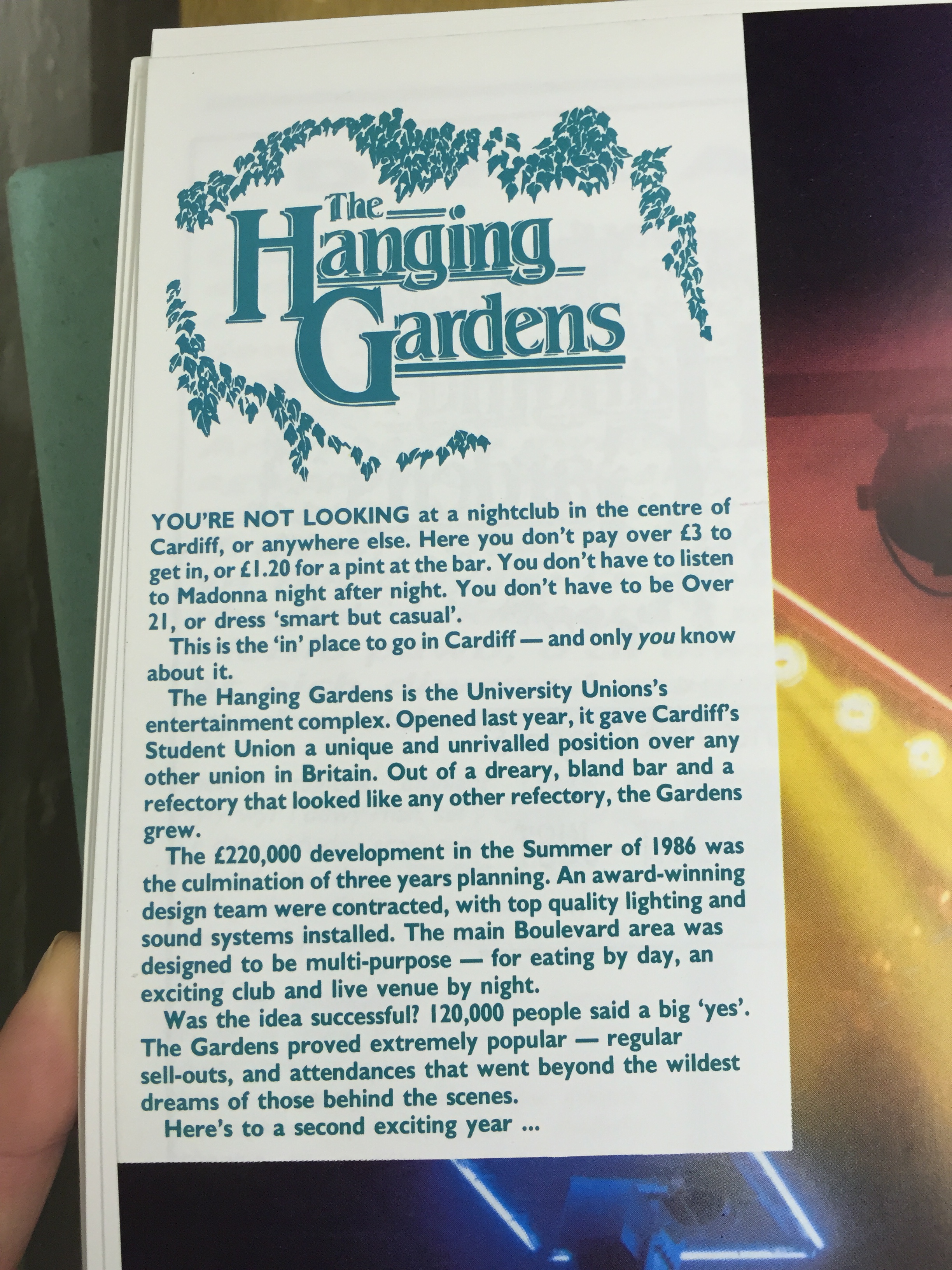 If a night on the Union tiles remains on the agenda, the in-house nightclub – the Hanging Gardens – claims to be "the 'in' place to be" where "you don't have to listen to Madonna night after night". If not, the exhaustive guide of alternative watering holes might prove more interesting:
The Woodville ("uncomfortably full of arty students"), the Royal George ("man selling packet seafood comes round on Friday night"), the Mackintosh, the Four Elms, the Flora, the Cambrian ("for hardened drinkers only") and the Golden Cross ("try it once – it's an experience").*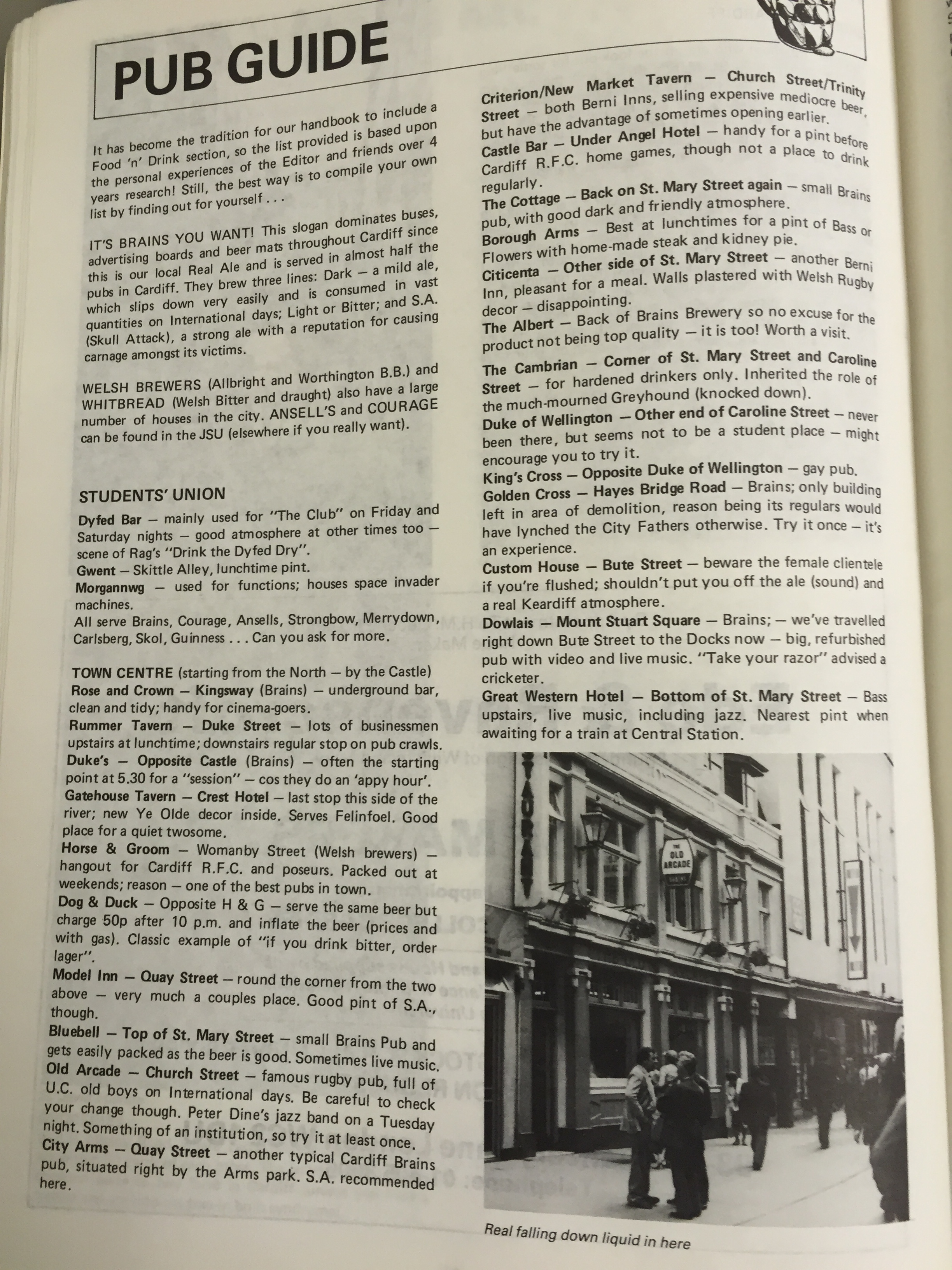 *Please note that these highly subjective comments don't necessarily reflect the current status or clientele of these institutions.
But the Handbook isn't entirely based around how best to spend your evenings/early mornings. There's also a "Check List for New Comer's" (their grammar, not ours), which contains pearls of student wisdom which haven't really stood the test of time.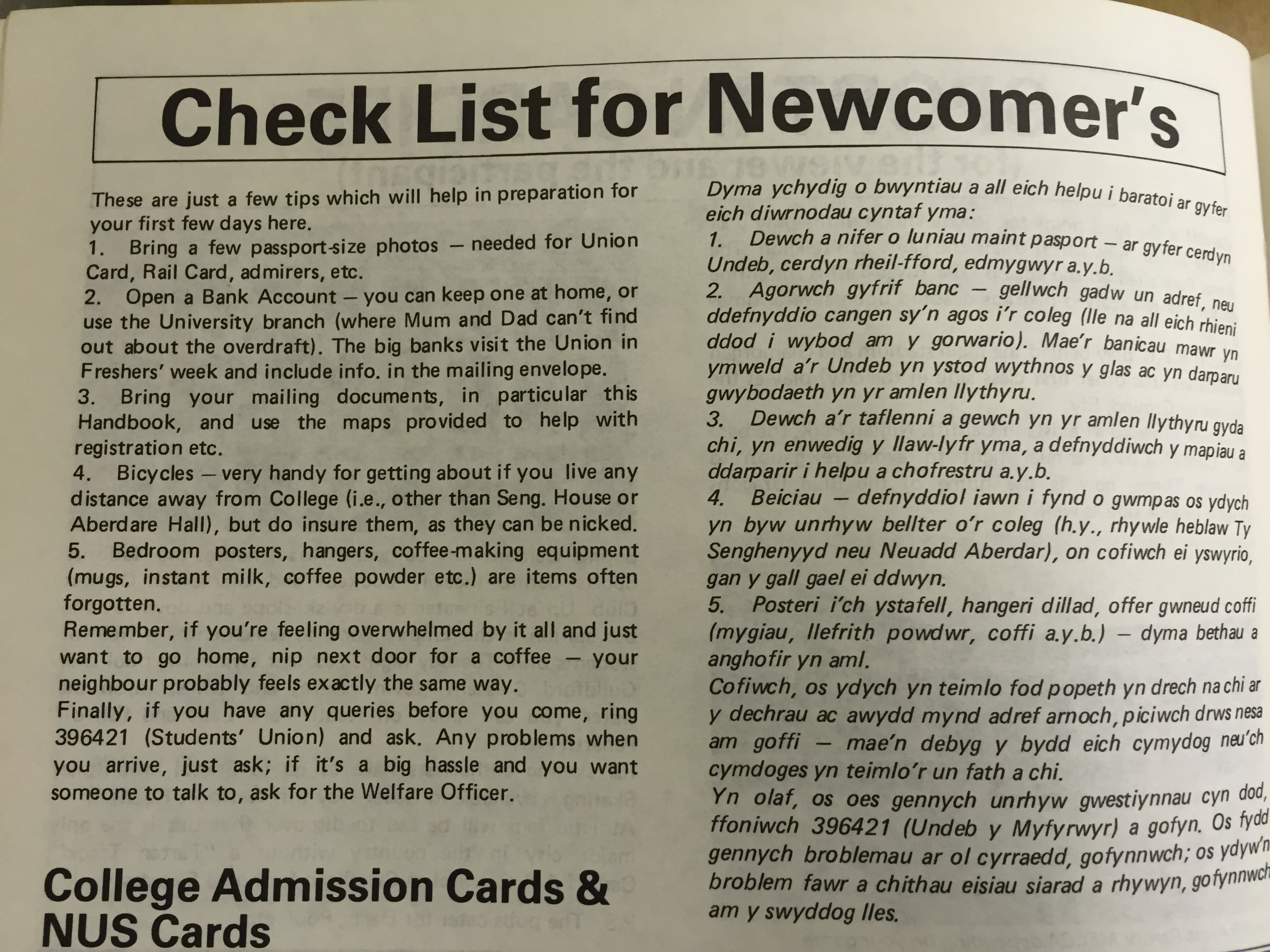 Of utmost importance is "bring a few passport-size photos needed for Union Card, Rail Card, admirers etc." We would suggest that some if not all of these services are now available digitally.
Mindful, too, of the Madonna-based late night lifestyle that has been espoused in the previous pages, there is an exhaustive list of "coffee-making equipment" – this comprises "mugs, coffee powder and instant milk".
Instant milk. That's how you know it was the eighties.