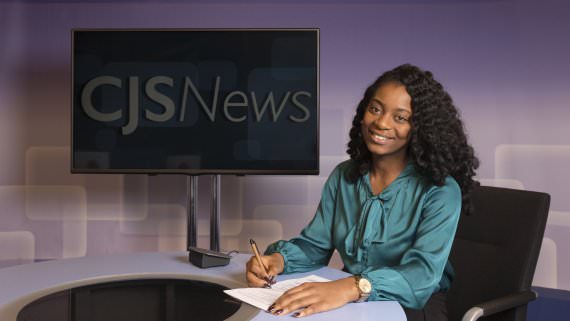 The Sue Lloyd Roberts Scholarship – designed to support the training of young journalists at Cardiff University's School of Journalism, Media and Cultural Studies – has received a £50,000 donation from the BBC.
The donation will make a substantial contribution to the scholarship fund launched by the friends and family of Sue Lloyd Roberts – the former BBC journalist – following her death in 2015.
It will support the fees of one student per year to be trained at the UK's leading journalism school at Cardiff University. The gift matches another made by Google earlier in the academic year.
Friends and family have been working with the University's Development and Alumni Relations department to continually grow the fund – which now boasts exactly 50 separate donors – and remains open to further support.
Recipients of the scholarship have to demonstrate a commitment to the kinds of issues Sue Lloyd Roberts reported – including human rights, international affairs and the environment.
Tony Hall, Director-General of the BBC, said: "Sue Lloyd-Roberts was an exceptional journalist.  She was important, ground-breaking and fearless…"
Professor of Journalism at Cardiff University, Richard Sambrook, said: "We are so pleased that the fund set up by Sue's many friends and family will provide a legacy for her extraordinary work and commitment to justice and equality around the world…"
The first recipient of the award was Grace Adeniji (Broadcast Journalism 2016-). Grace, who sees journalism as an important means of fighting for human rights and against corruption, took up her place on the Broadcast Journalism MA course in September and will graduate this year. Applications for this year's scholarship are currently open.
Cardiff University's School of Journalism, Media and Cultural Studies is one of the country's top rated institutions for media teaching. Its research helps to shape international media, journalism and communication landscapes.