Election '17: University experts have their say
24 May 2017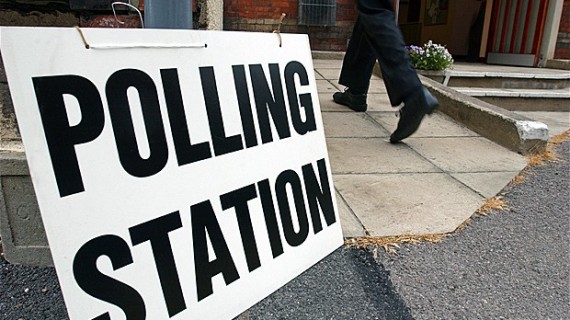 With the UK general election taking place on 8 June and the new government tasked with negotiating Britain's exit from the European Union, experts at Cardiff's Wales Governance Centre have been assessing the polls, policies and politics at the heart of the debate.
On 17 May, Professor Roger Scully delivered the pre-election briefing – an overview of historic voting patterns in Wales, the respective parties' performances in 2015 and public opinion around a number of policy issues with reference to the upcoming ballot. You can view the full thirty minute video here.
At that time, much of the local coverage had focused on the apparent erosion of Labour support in their traditional Welsh strongholds. However, a dramatic resurgence in the Welsh Political Barometer Poll (22 May) has Professor Scully explaining in the New Statesman why the dominant party of the last century "is not about to go gently into that good night".
He also ruminates on the "almost unbelievably" low numbers attained by the Liberal Democrats (6%, lower than they polled in the disastrous 2015 election) and Plaid Cymru's struggle to turn the UK-wide platform of a television debate into consistent public support – they stand at 9%.
Finally, Professor Scully considers the Conservatives' likely attempt to pitch the election as a straight choice between Theresa May and Jeremy Corbyn for the premiership – "even in Wales, this contrast does not play well for Labour" – whilst reminding us of the pundits' refrain: "this is only one poll".
Elsewhere, on The Conversation, Dr Stephen Cushion looks at media coverage of the election, including how broadcast news and its reliance on vox pops have distorted public opinion and sought to focus on the character of respective leaders over manifesto pledges.
He goes on to emphasise the relative absence of detailed opinion polling in mainstream media coverage, and suggests that – even in the face of unprecedented inaccuracies in 2015 – they could be used "more imaginatively" to allow a greater degree of debate on issues of policy.
Finally, Professor Richard Wyn Jones reflects on the leadership of former First Minister of Wales, Rhodri Morgan (Hon 2001), who passed away in May at the age of 77.