Thomas Reeder (BA 2016)
20 April 2017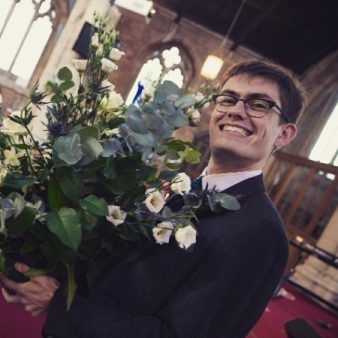 Thomas Reeder (BA 2016) remained in Cardiff after graduation, and now works for a public relations firm based in the city.
The BA in English Language and Literature at Cardiff offered the freedom to build a dynamic degree from a broad range of modules. I came to an open day before applying and was impressed.  Other universities I was considering at the time had very rigid curriculums; Cardiff offered unrivalled flexibility.
I particularly enjoyed lectures on Romanticism, and Creative Writing courses. I have fond memories of Professor Damian Walford Davies' teaching style – he didn't read from a power-point, he performed!  They were insightful, but entertaining all the same. Through Creative Writing classes, I was able to hone skills directly applicable to my work today.
After varying placements and internships, I was hired by a public relations and communications firm. It's a great place to launch my career in PR consultancy.  I work with a diverse group of clients from a variety of sectors, and my role is creative.  Much of my time is spent writing blogs, press releases, and social content, which I enjoy.
Cardiff is home for me. I still live here, despite vowing I'd always return to London after my degree.  It's a wonderful city, bustling with culture – the live music and foodie scene is a particular highlight for me.  The University makes a real point of encouraging life outside of studies, and there's an abundance of social and sporting opportunities, as well as work experience placements on offer.
You have to really get stuck in to life here. If you want to make the most of your three years, you need to grasp every opportunity that presents itself to you.  Be nice to everyone, make lots of friends and contacts for the future.  Focus on your studies, but remember there's more to life than the library.