Cardiff University alumnus shortlisted at the British Council's Alumni Awards
8 March 2017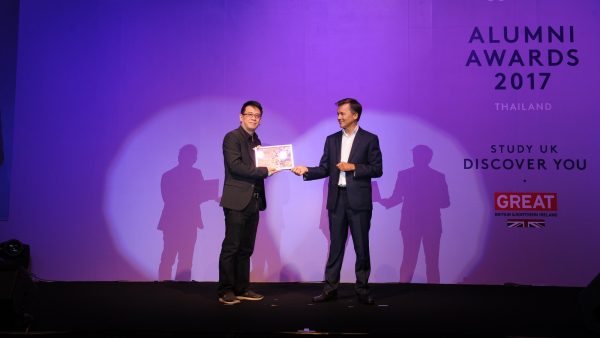 Dr Ruth Banomyong (PhD 2001), an associate professor at Thammasat University, was nominated in the Professional Achievement category at the British Council's Alumni Awards, the annual awards that 'celebrate the outstanding achievements of alumni and showcase the impact and value of a UK higher education' .
Dr Ruth shares what led him to choose to study at Cardiff University and the impact the time he spent studying at the University has had on his career.
"I chose to study at Cardiff University firstly for its reputation; it has a long tradition of world class research and teaching in the field of maritime studies which evolved in to the Logistics and Operations Management section at Cardiff Business School. Secondly as a mature student, with a young son, Cardiff offered all the amenities of a capital city without being too big. One of my favourite memories was the Six Nations, with trips to the Millennium Stadium to support the Welsh rugby team and my attempts to learn the Welsh national anthem.
"When I completed my PhD I returned to Thammasat University, no time to rest after a PhD. I now work as an associate professor teaching subjects like international logistics and supply chain management. I also do consultancy work for organisations such as the World Bank and the United Nations. There is no such thing as a regular day.
"Since gaining my PhD I have become the reference not only in Thailand, but in the whole of Southeast Asia, on issues relating to national logistics systems. I also sit on the board of directors of three publically listed firms in the stock exchange of Thailand as the chairman of their audit committee.
"I'll never forget the friendship and support that was given to research students by academic staff at the University."
Find out how you can enter the 2018 Alumni Awards.