Examined Life: Myles Hopper (BA 2010)
21 November 2016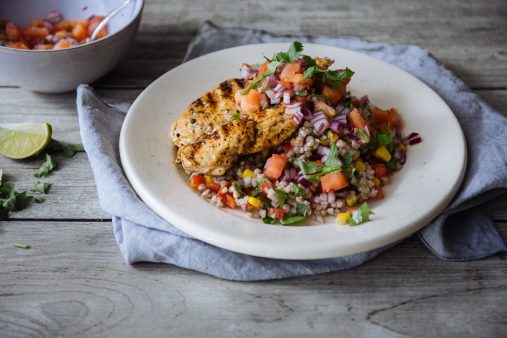 Myles Hopper (BA 2010)

is co-founder of Mindful Chef, a healthy food subscription company.
I studied Ancient History at Cardiff University and absolutely loved it. Understanding and learning about different cultures and history is something that has always interested me. But what you study doesn't have to define you. I'm now part of an exciting shift in how people are purchasing food online. The way you learn, research and work however will help you with whatever you choose to do in the future.
My favourite memory has to be the 2008 Varsity match. I don't think we'd won for a few years and were the underdogs with Swansea playing in the league above us that year. Being a fresher I didn't quite know what to expect but the atmosphere was amazing. I also got to play against my brother which makes it even more memorable.
Health and wellness is something I have always been interested in. The summer after graduation I played the Rugby Sevens circuit in Spain before training to become a personal trainer. I spent the last six years working all over the world before settling in London.
The idea for Mindful Chef came after chatting to two old school friends. We all worked in London and had seen the rise of recipe boxes in the States. It was still relatively new to the UK and we believed there was a much better and healthier way of doing it. We wanted a business that not only provided healthy, great tasting food, but was also conscious of its responsibility to source the highest quality food at a fair price for farmers. Our USP is we never include any refined carbohydrates or processed food, instead filling boxes with good-for-you ingredients.
The fact that we managed to raise £1m, 250% of our original target, makes us very proud of all the work we've done so far. It definitely took us by surprise. We knew we had a good idea but you're never sure of how much support you have until the money is in the bank.
I make sure all our recipes are nutritionally sound and provide customers with the right number of calories and macronutrients. I also look after our partnerships and content strategy, working with companies that we believe fit in with the Mindful Chef ethos. We are located just outside central London so I can cycle to work through the park in ten minutes. We usually have breakfast as a group in the office before starting some work, then heading to the gym or park to train.
Time management is something that is so important for us. I have to be involved in lots of other aspects of the company, and as many other start-ups can appreciate you constantly have to juggle lots of different things. Studying at Cardiff put me in good stead to be able to deal with all the daily matters that get thrown at us on a regular basis.
Unknowingly to us, Victoria Pendleton had been a customer for quite a while before we started crowdfunding. She herself is a vegan and her husband is gluten-free so we are the only recipe box in the UK that can cater for their family. She got in touch and wanted to invest in something she really believed in. Andy Murray, meanwhile, invests in several campaigns on the Seedrs platform and we were one he was interested in.
The biggest challenge was telling people we actually existed. Food is shifting online but the idea of having your food delivered to your doorstep each week, and not physically buying it in person, is still relatively alien to some people. To spread the word we were grateful to be included in a great piece
My favorite recipe is our butterflied chargrilled jerk chicken with sweetcorn. A great way to prepare a chicken breast is to butterfly it, this decreases the cooking time and works really well when grilled on the BBQ or on a griddle pan. If you fancy trying out this and more healthy recipes from Mindful Chef Cardiff University alumni have been given an exclusive 25% discount of their first 2 boxes. Simply visit Mindful Chef and use the code CARDIFF25 when signing up.