Tom Davoren (BMus 2010, MMus 2011)
2 March 2016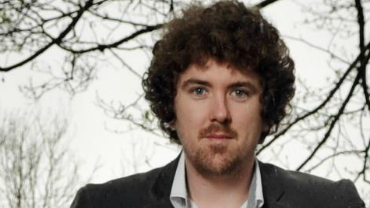 Tom Davoren is a composer and band director.
I came to the School of Music when a performance-related injury prematurely ended my studies as a tuba player but my experience quickly became more than a means to obtaining a qualification. The supportive faculty network – from my personal tutor to library staff – and friendly atmosphere amongst students made Cardiff a safe, comfortable place to explore myself as a musician.
Having had my primary outlet for musical expression taken away by injury, Cardiff became the place where I could hone my new voice, something for which I am still indebted to the School.
As a composer, I've had my music premiered and commissioned by artists across the world including 'The President's Own' United States Marine Band, Central Band of the Royal Air Force, Brass Band of Battle Creek, Cory Band, Philippe Schartz (Principal Trumpet BBC National Orchestra of Wales), Glenn Van Looy (international euphonium soloist) and Steven Mead (international euphonium soloist).
The School of Music is incredibly supportive of any extracurricular activity or entrepreneurial spirit shown by students.
In 2010, it hosted and recorded my own new music initiative, Cardiff New Brass Festival. The festival featured a leading brass band, professional brass ensemble and renowned soloist performing new music by British composers, including some from the School itself.
The wide ranging programme of modules, outstanding workshop provision for composers and performers, and luminescence of the faculty list at Cardiff speaks for itself. What applicants should be aware of is the unique and unseen aspects of the School – peers are supportive not competitive, individuality is celebrated and tutors deliver to the individual as well as to the masses.