Rebecca North (BA 2011)
3 December 2015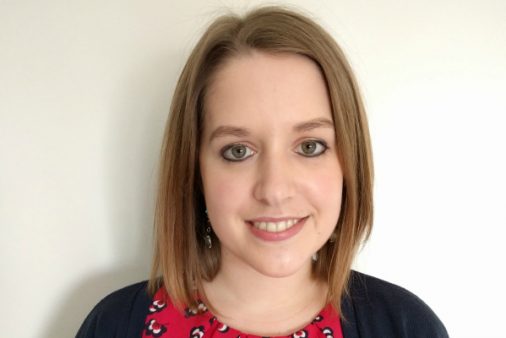 Rebecca North is a Student Communications Officer at the University of West of England.
I've always been interested in life's 'big questions'. Having had a taste of philosophy at A-Level I decided to take the plunge and study BA Philsophy at Cardiff. I wasn't disappointed!
Cardiff lecturers have a great passion for their subject.  I'd visited a few universities but none of them inspired me the way Cardiff did.
Studying philosophy is all about breaking down big concepts and turning them into manageable ideas. I apply this skill every day in the work I do, taking complex information and breaking it down so that it doesn't seem overwhelming to students.
I'm currently a Student Communications Officer for the University of the West of England. One of my favourite aspects of the job is being on campus in September when the new students start – there's a great buzz in the air. It's an exciting yet nerve-wracking time that reminds me of my early days at Cardiff.
Cardiff gave me lifelong friends, three years of fantastic memories and a degree that helped get my career off to a great start.
I'd recommend living in halls to everyone – my year in Talybont South was filled with laughter, friendship and all of the fun that comes with living away from home for the first time.
I would like to eventually move in to a managerial position where the decisions I make can improve the experience for the future generation of students.