Liz Lane (BMus 1991, PhD 2010)
2 December 2015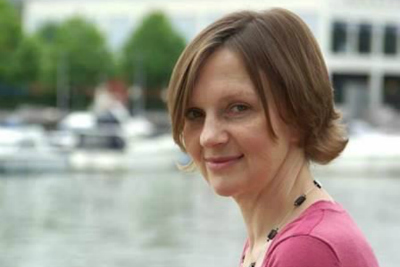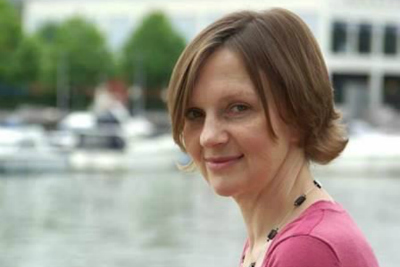 Liz Lane shares some memories of her time at Cardiff and tells us about her busy career as a composer, arranger, and lecturer.
I first came to study at Cardiff University as an undergraduate BMus student. I knew Cardiff had an excellent reputation and I really liked the variety of courses on offer; I was also attracted by the quality and calibre of the lecturers.  My interview and audition was a friendly experience and I loved the city!
I actually had a gap of 13 years between undergraduate and postgraduate study during which time I developed a career in music as a composer, performer and teacher and took a postgraduate course at the Royal College of Music.  I stayed in touch with Professor Stephen Walsh and Professor Anthony Powers, both of whom had been very supportive when I was an undergraduate; it was through Anthony that I heard about the new PhD in Composition.  It had always been a dream to study for a doctorate and so I applied – and was also offered a full studentship, for which I remain extremely grateful!
The quality of teaching and support from the lecturers was invaluable, the atmosphere and camaraderie was great and I am still in regular touch with friends from my undergraduate years – we meet a couple of times a year.
Both my degree and PhD were important turning points in my career; Cardiff's academic environment was excellent and it was also about the chance to become involved in a wider sense.
Whilst I was studying I was invited to undertake some teaching in the Music School and stayed at Cardiff as an Associate Lecturer until 2013.  I now divide my time between composing, arranging, a part-time post as Senior Lecturer in Music Technology – Composition and Performance at the University of the West of England. I am also a tutor for an online course with Cardiff University Continuing & Professional Education so it's lovely to keep the Cardiff connection!
My proudest moment so far is being awarded my PhD!  A recent moment that stands out for me though is the first performance in 2014 of a commission as part of Bristol 2014 (Bristol City Council).  The piece was called 'Silver Rose' and is for brass band and narrator: it commemorates World War One, using poems by Isaac Rosenberg who was killed in action.  The performance took place on Remembrance Sunday at Bristol Museum and Art Gallery by Lydbrook Band, conducted by my husband Ian Holmes and narrated by Robert Hardy CBE.  It was a really special event and made even more poignant by knowing there used to be music performances at the museum to entertain the troops during the war.
Since that first performance, Silver Rose has been performed several times, including in a version for the South-West Open Youth Orchestra (OpenUp Music), the UK's first and only disabled-led orchestra for young musicians, which led to me becoming their Composer in Association.