Examined life: Vaughan Gething (LLB 2001)
29 October 2015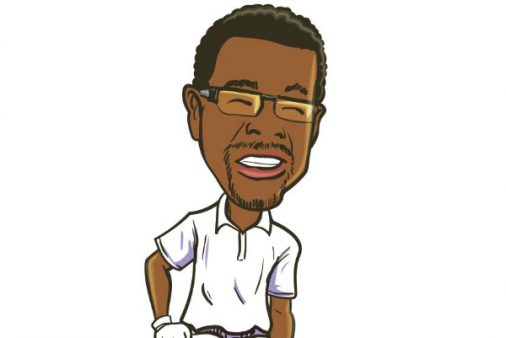 Labour's Vaughan Gething (LLB 2001), Welsh Assembly member for Cardiff South and Penarth, was the first black President of the NUS Wales and the youngest President of the Wales Trade Union Congress.
I have always been aware of my joint [Welsh and Zambian] heritage and that has given me an interest in the wider world. It's made me think about how and why people travel to and work in different countries. I think it's helped to give me a positive outward looking view on Britain and the rest of the world.
My father's roots made me consider higher education in Wales. He was a very proud Welshman and made that particularly clear on international days when he became much more animated than we were used to seeing.
I didn't aspire to a career in politics. I really wanted be an international cricketer, a singer or a lawyer. I played decent level club cricket and enjoy a karaoke spot but I did end up being a solicitor.
I really enjoyed my time at Cardiff Law School. I was pretty certain about a career in law and had the offer of a training contract. I'd also had time in student politics and worked full time during my degree so I was used to working whilst enjoying living in Cardiff.
The recent surveys that show Cardiff is one of the UK's best cities to live in are no surprise. I have always felt welcomed by the communities that I have lived in and the mix of green space and city centre activities remains enjoyable – but in representing part of the city, I recognise that it is not perfect and there are Cardiff citizens who need support. That certainly helped to drive me into seeking election.
I didn't actively decide against being an MP, but the opportunity to represent the constituency that I live in arose at the Assembly. That sort of opportunity doesn't come up very often and I have always been a supporter of devolution. The Assembly will undoubtedly continue to gain powers but crucially we have to deliver.
One of my interests as Deputy Health Minister is minimum unit pricing, which should help to reduce problem drinking without penalising responsible drinkers. But there are always areas to work on – I have recently made announcements about improving eye healthcare, heart disease treatment and diabetes management.
Everyone has an experience and opinion of the health service. A significant part of our challenge is how people's experience of the NHS and their view of the state of the NHS don't match up. A majority of people express concern about the health service and yet over nine in ten are happy with their own experience of the NHS.
I received Jeremy Corbyn's victory in the Labour leadership contest with interest. There is no question that the quality and ability of each party leader makes a real difference to how many people feel about that party and whether they then trust local candidates with their vote. I think we're lucky to have had a succession of capable and popular leaders here in Wales.
There is change in ethnic minority representation in politics but not at the pace that I would wish to see. Whether you want to be or not, being black or Asian in the Assembly makes you a role model and people will judge you for better or worse. I think it's really important that we make it easier for people who will follow.