Congratulations to Luke Davies, winner of our 2015 Graduation giveaway
11 September 2015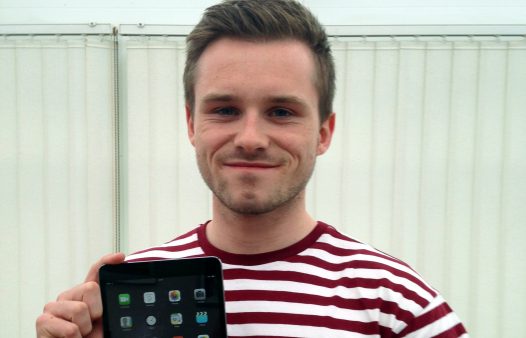 Luke (BSc 2015), one of 3,000 new alumni who filled in our recent graduation survey, is the lucky recipient of an iPad Mini.
"What better way to graduate than to win an iPad Mini!" he said.
"Graduating from Cardiff was great, but this really is the icing on top of the cake. Looking forward to showing it off next year as a postgraduate. Thanks again!"
Helping us to improve
The survey asked new alumni their opinion on a number of topics, including their graduation ceremony, what makes them proud of the University and what they would change about it. Their answers gave us great insight into what we do well, and what we can do better.
A huge thank you to all who participated, and for those students who are walking across the stage next year, keep an eye on the alumni new graduates pages for details of our 2016 Graduation giveaway.