Cardiff collaborates to make 'million masks a day'
29 May 2020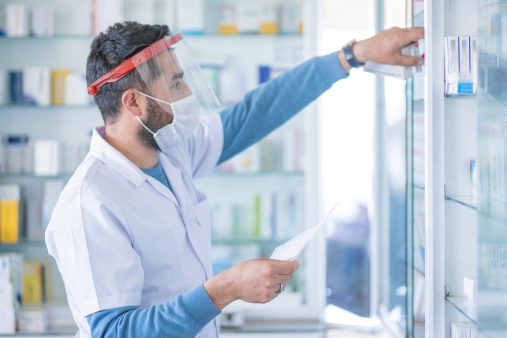 University teams up with Hard Shell
Cardiff University is joining forces with global defence equipment manufacturer Hard Shell to produce up to one million fluid-resistant masks a day in the fight against COVID-19.
With assistance from the Welsh Government, specialist machinery has been brought from overseas to assist in the development and production of masks at a Cardiff factory.
The masks are being produced for health, social care and other key workers in Wales and the rest of the UK.
Professor Jean-Yves Maillard, Professor of Pharmaceutical Microbiology at Cardiff University's School of Pharmacy and Pharmaceutical Sciences said: "We are planning some collaborative and innovative work on Hard Shell's new N99 mask, and aim to help the company develop a product that brings significant benefits in protecting NHS staff from COVID-19."
Speaking of the partnership and Hard Shell's current work to increase production, Anil Kant, Chief Executive, said: "We are collaborating with Cardiff University and other regional enterprises on our current and next generation products and will be working tirelessly over the next few weeks to get production up and running from 250,000 to a million masks a day."
Lee Waters, Deputy Minister for Economy and Transport, speaking of the need for business to assist in beating coronavirus said: "The significant contribution of Welsh firms and their desire and energy to meet demand has been truly fantastic and I want to thank each and every company for all that they are doing."
---
Comments