Ignite your research career with Welsh Crucible
3 February 2023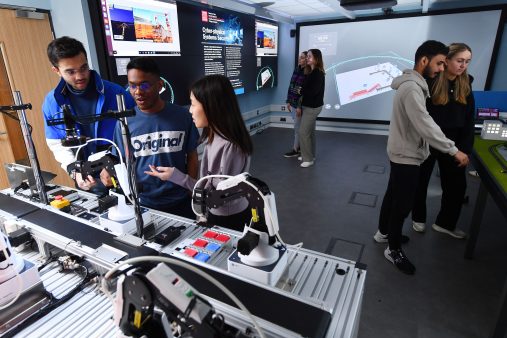 The call for applications to Welsh Crucible 2023 is open – and there are just two weeks left to apply! 
Welsh Crucible is a programme of personal, professional and leadership development for early to mid-career researchers.
Now in its thirteenth year, the programme facilitates and promotes research-inspired innovation and cross-disciplinary collaboration in Wales.
Funded by a consortium of Welsh universities, in partnership with the Higher Education Funding Council for Wales, there is a high demand for places on Welsh Crucible from researchers who are beginning to demonstrate excellence in their respective fields.
Dr Rhiannon Robinson, Welsh Crucible Programme Manager, said: "Each year, selected researchers participate in a series of residential workshops where they explore how they can benefit from working with researchers from other disciplines, how their research can have greater impact and how they can build international research careers in Wales.
"We invite applications from each of our 6 HEI partners but also from the public sector and industry in Wales: basically any early-mid career researchers currently working in Wales."
Applications are invited from staff with a minimum of 3 years postdoctoral research experience (or equivalent) in any discipline and the closing date is midnight on Friday 17th February 2022.
For more information on how to apply and to read some success stories of Welsh Crucible alumni please visit http://www.welshcrucible.org.uk/, follow on Twitter @welshcrucible or email WelshCrucible@cardiff.ac.uk