Introducing… The 30(ish) Awards
25 May 2022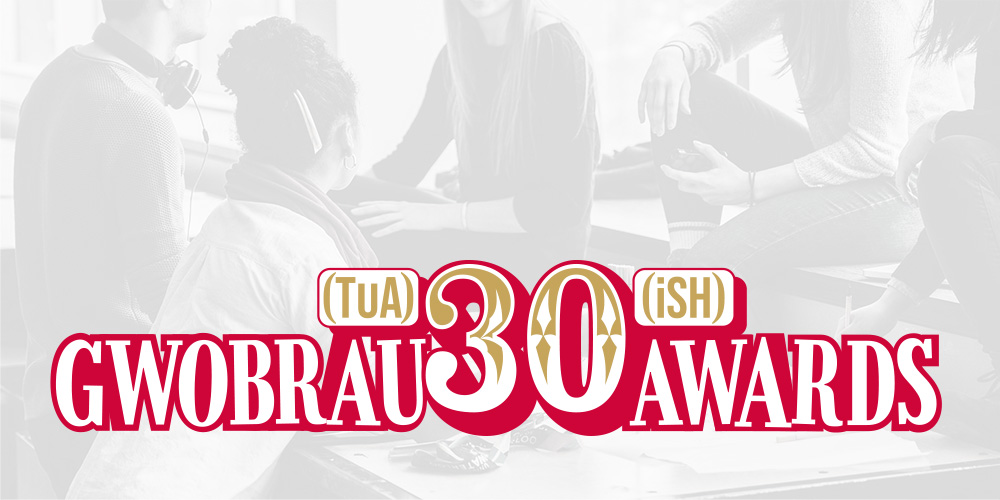 The 30(ish) Awards are coming soon, but what exactly are they? Barry Sullivan, Deputy Director of Supporter Relations and Head of Alumni & Supporter Relations, takes us through the thinking behind the awards scheme that's doing things differently.
30 Under 30 lists are très cliché. We're a leading institution of higher learning. We won't be confined by arbitrary numbers. And like the rule-breakers and innovators we are celebrating, we're doing things a little differently. We present to you: The 30(ish) Awards.
"What if I'm 34?" I hear you ask. "no probs" I say.
"How will you select only 30 winners?" you press. "Meh" (us).
"Can I nominate myself?" (with what I hope is your last question)…"Absolutely!" I answer with emphasis. "Be proud of the impact you're making and shout about it!"
The 30(ish) Awards are an opportunity for the University to recognise the pioneering young(ish) alumni who are disrupting the status quo to make a positive impact on their community. We're looking for inspirational stories of trendsetters and changemakers who exemplify what it means to be Cardiff-made.
Look out for our announcement in late June when applications and nominations will open. And mark your calendar: Thursday 20 October 2022. Saving the date for an awards ceremony you've not even applied for yet oozes confidence, and is a boss move we respect!
This will be an IN PERSON* evening of celebration and networking with other 'difference-makers…and we look forward to seeing you there.
*Keeping our fingers firmly crossed there won't be any restrictions