Meet the Volunteer – Audrey Long (BSc 1987)
15 March 2022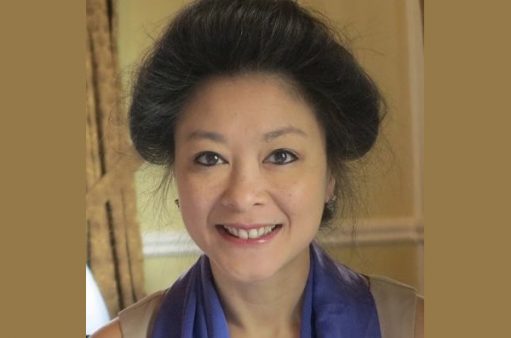 Audrey Long (BSc 1987), has more than 25 years of professional experience in life science marketing and business development across the world. She is also interested in life science and diagnostics start-ups, helping them to define strategy, perform market analysis and develop business plans, in addition to fundraising activities. Audrey has just started her second year as a mentor for Cardiff's Womentoring programme, offering her advice and support to early-career female graduates.
I was one of only two women in my Biochemistry undergraduate cohort all those years ago. As a woman who has made my career in science, it is important to me to support young female graduates as they navigate what can sometimes be a world with minimal support, both in the business world and the work environment.
During last year's Womentoring programme, I was a mentor to two young graduates. I was fortunate enough to be able to get to know them via Skype or Facetime. I would have liked to have met them face to face (and I may still try to do that) but the pandemic sadly got in the way! I was impressed with them both and we had individual meetings and group meetings to share their concerns, ideas and I shared my experiences too. They had some common issues but also individual needs, so we worked on both, taking into account their different backgrounds.
It also allowed me to learn about the changes in work circumstances for a different generation. My mentees helped me to understand their more modern and technology driven approaches – that technology has impacted working relationships in the modern age of communication.
I believe a good mentor for both men and women is important. I have been lucky to have a few special people in my work life – one who I worked with as my boss in three different companies over a span of around 12 years! And my guitar teacher (who has taught me since I was 11 years old!) She has been a constant in my life with a good sense of work life balance. One of my heroes was also Professor Gillian Powell, who was the Head of Biochemistry during my degree studies at Cardiff. She was truly an inspiration and made me realise that sometimes women can lack the confidence or support needed to make successful transitions to the business world.
A good mentor should be discrete and supportive enough that they can provide an experienced perspective, but also learn about how their mentees face a fast-changing work environment.
My aim is to listen to my mentees. I respect that this is a mechanism for a me to provide confidence and allay fears about issues that they might find difficult discussing with others. I always try to provide meaningful background to any issues they experienced and how they resolved the situations.
I tell my mentees to not be scared to discuss areas that might seem strange to ask about. Sometimes it can be hard to find a "confidential" ear without being embarrassed to ask. I want to provide a forum that can provide a safe place to ask for advice, assistance, or ideas on how to approach their careers.
Whilst it is always helpful to learn from our own mistakes, it can be even more interesting to learn from someone else's experiences, to try and augment or see a different point of view on how to deal with difficult situations. Participating in a forum where younger alumni or students can benefit from a person's career and experience can be extremely rewarding!
Find out more about getting involved and supporting Cardiff students and graduates through volunteering.