#TeamCardiff fundraisers to take on Cardiff Half Marathon
14 March 2022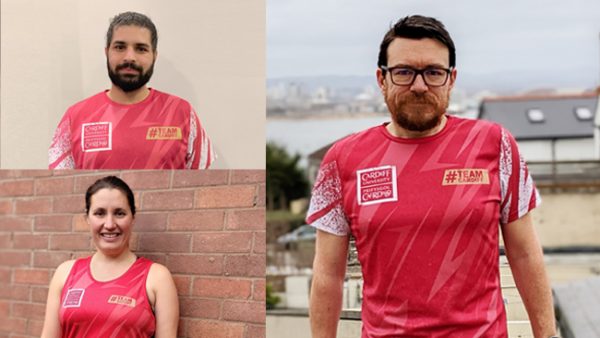 At the end of March, #TeamCardiff runners will take part in the postponed Cardiff University/Cardiff Half Marathon to raise money for Cardiff University research. After an 18-month delay due to the pandemic, the 350-strong team of staff, students, alumni and friends are aiming to raise £70,000 for neuroscience and mental health research, and cancer research.
Around 70 alumni from across the UK will be lacing up their trainers on Sunday 27 March, to cover the 13.1 miles, passing some of the city's most iconic landmarks.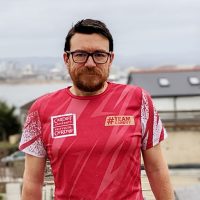 For alumnus Dr Martin Chorley (BSc 2005, PhD 2013), the fact the race takes place on Mother's Day is particularly special.
"When my mum was diagnosed with incurable kidney cancer in 2019, I decided to run the Cardiff Half Marathon that year as part of #TeamCardiff to raise money to support cancer research at Cardiff University. Running is an important part of my wellbeing and maintaining my mental health, and training for the race while mum was ill became a key coping strategy, as well as a way to try and create some positivity out of a very sad situation.
"After quite a brief period of illness Mum passed away on the day of the last 2019 Cardiff Half Marathon, something I didn't find out until after I'd crossed the finish line. This event has become an important link with my mum's memory, and so I want to continue to run this race for her. I was happy to sign up for the March event with #TeamCardiff and attempt to raise more money for vital research that could help others avoid the grief that comes with losing a loved one."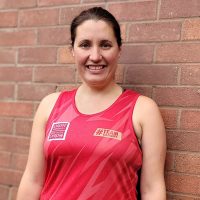 Alumna Sian McCarthy (BA 2005, PGCE 2006) has also been inspired to run by her mum and is fundraising for neuroscience and mental health research. Following a hit and run accident when she was 17, Sian's mum suffered decades of chronic pain and needless operations to solve what was finally diagnosed by a neurosurgeon as cranial nerve damage and trigeminal neuralgia.
Sian said:
"I'm running the Cardiff Half to try, in some small part, to recognise and contribute to the heroic work of Cardiff University. I was raised by my mother, who suffered severe neurological injuries when I was very young. The cutting-edge research undertaken by Cardiff University staff saved her life and gave me back the childhood I was in danger of losing. It's a privilege to be able to repay that by running in their honour, and in my mum's."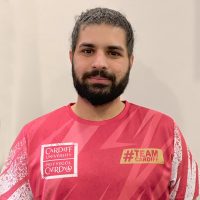 Alumnus Panos Pittakas (MEng 2021) is running for Cardiff University's cancer research after losing his grandmother to cancer in February 2022.
"Three weeks ago, I lost my nan to cancer after a seven-year long battle. I'll be running the Cardiff Half Marathon to raise awareness and contribute to the research Cardiff University is undertaking in cancer, and neuroscience and mental health, in her memory. It's about time to pump up the effort and stop losing people."
Greg Spencer, Deputy Director of Development & Head of Fundraising from the University's Development and Alumni Relations department said:
"It's amazing to see such dedication and perseverance from our alumni, many of whom signed up to the Half Marathon before the pandemic. By taking on this challenge, they're helping to raise vital funds for Cardiff University research, that will transform lives for the better. I can't wait to cheer on all of our #TeamCardiff runners on race day and celebrate their fantastic achievements."
Support #TeamCardiff's fundraising.
Cardiff Half October 2022 or other fundraising
If you would like to run Cardiff Half Marathon with #TeamCardiff on 2 October 2022, you can pre-register your interest to secure a free charity space. If you'd like to take on a different challenge or fundraise another way, contact the University's Community Fundraising Officer Steph Bird at donate@cardiff.ac.uk.