Recipes for Success: Beef with spring veg and mustard
14 March 2022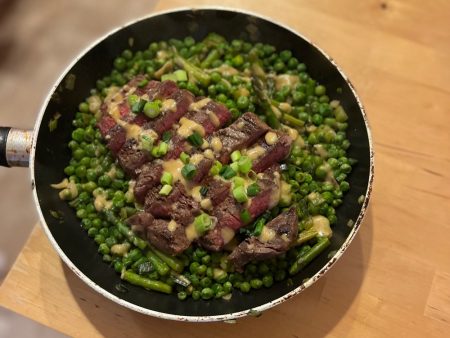 Recipes for Success is a series of recipes from experts in the food and drink industry. Originally created as a recipe book for new students, alumni chefs, food bloggers and restauranteurs generously share their delicious, easy-to-make recipes. Find out more about our kitchen savvy Cardiff alumni while making something yummy! 
Meet the chef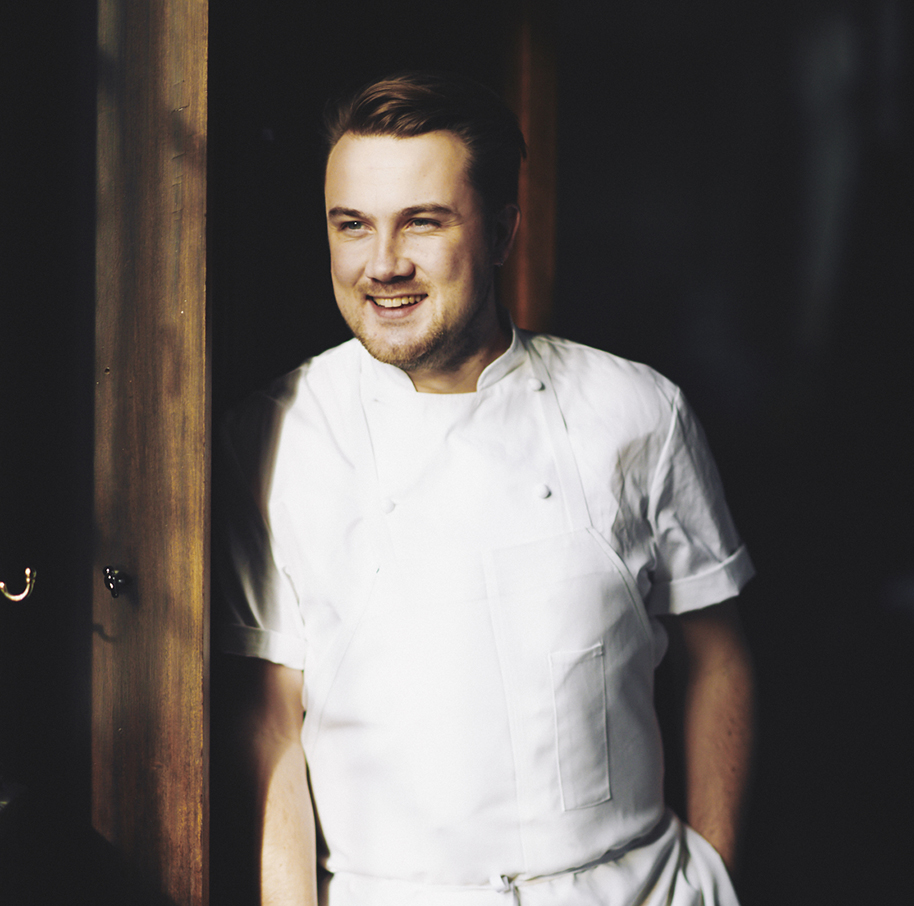 Tomos Parry (BScEcon 2008), is a multi-award-winning chef who owns a Michelin star restaurant called Brat, which has been named one of the world's top 100 restaurants. He studied Politics and History at Cardiff University and remembers his time cooking big meals for his seven housemates (mainly sourced from Lidl). How times have changed!
"This is a dish I used to cook for my housemates when we wanted steak but couldn't afford the expensive cuts! I lived with seven boys and we weren't the healthiest, so I liked doing this dish of grilled steak with plenty of veg and a spicy mustard hit."
Let's get cooking…
Shopping list
Serves 4
300g of beef skirt / flank cut of beef
Salt and pepper
5 garlic cloves (1 grated and 4 thinly sliced)
130g of Dijon mustard
1 tablespoon of sherry vinegar or red wine vinegar
1-2 teaspoons of honey
1/2 a pinch of cayenne pepper
225ml of olive oil
1 bunch of spring onions, thinly sliced
1 bag of frozen peas
1 bunch of asparagus, trimmed, cut into 1-inch pieces
What you'll need
Medium bowl
Frying pan or skillet
Method
Step 1
Season steak all over with salt and pepper. Whisk 1 grated garlic clove, mustard, vinegar, honey, cayenne pepper, 5 tablespoons of oil, and 1 tablespoon of water in a medium bowl, then season with salt and pepper.
Step 2
Heat a frying pan over medium-high heat. Rub steak with 1 tablespoon of oil and cook, turning every 2 minutes and making sure to get colour on the fat cap, until medium-rare. Transfer steak to a plate to rest. Pour off oil from frying pan.
Step 3
Heat the remaining oil in the same frying pan over a low heat. Add 4 sliced garlic cloves and most of the spring onions and cook, stirring often, until softened.
Step 4
Add peas and a splash of water and cook until peas are tender. Add asparagus and season with salt and pepper. Cook for about 3-4 minutes, stirring often, until asparagus is tender. Remove from the heat.
Step 5
Slice steak and spread over the vegetables in frying pan. Drizzle some mustard sauce over the steak and top with spring onions.
Optional
You can serve this dish with any remaining mustard sauce, just pop it on the side!
Our Student Union tester, Sebastian Ripley (Physiotherapy 2018-) VP Heath Park, says…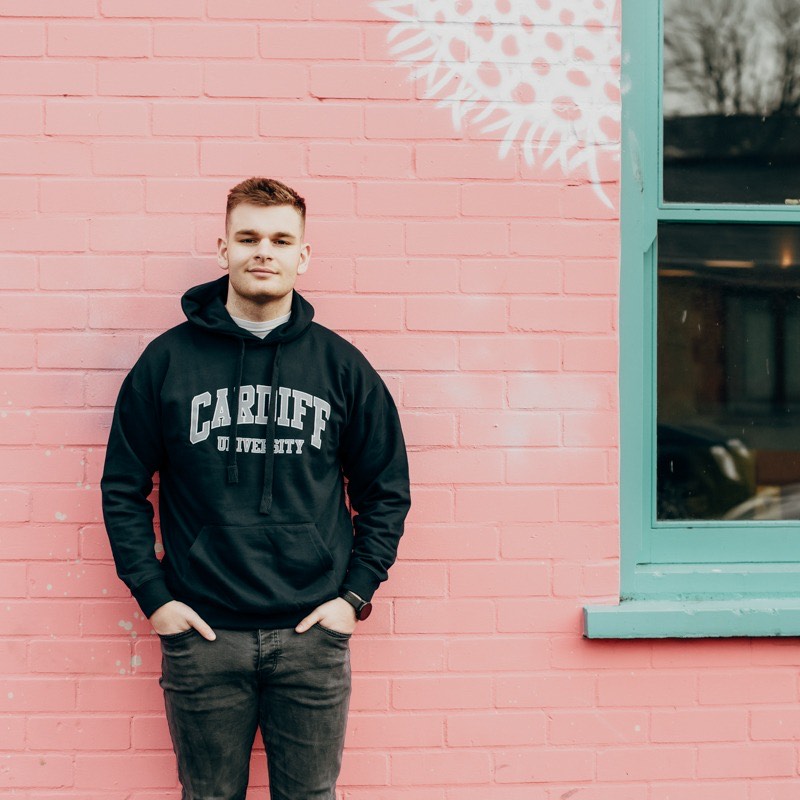 "This is a great meal to have with housemates, and you can put a big pan in the middle of the table and just tuck in. The dressing for this is lush."