Creating a happier work environment in a post-pandemic world
19 May 2021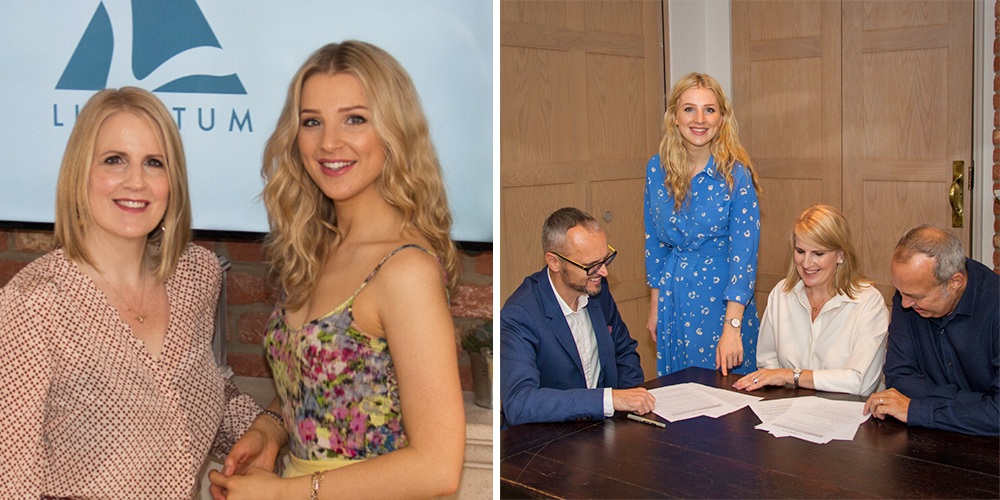 Cardiff University alumna, Megan Wesley (BA 2015) is co-founder and director at Libratum, a 'wellness in the workplace' company she created with her mum before COVID-19 hit. Megan explains why now, more than ever, wellbeing is so important and shares some of her top tips for employees and employers to help them create a positive place to work.  
When I went along to an open day at Cardiff University, I fell in love with it. I did a tour of the campus and went into the city after to have some lunch. I had a really good feeling and knew this is where I wanted to be.
After graduating, I went into PR and worked in a small PR agency in Berkshire. I worked for a couple of agencies and really enjoyed the creative, interactive side of PR.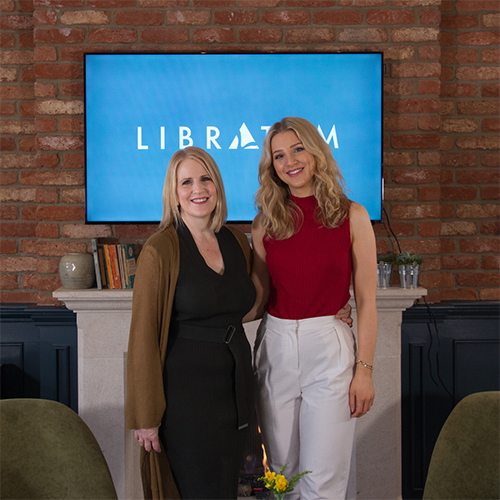 Then I got a sponsorship with a PR agency in Melbourne called OPR. It was very exciting but very high stress. I had my first experience of working under tight deadlines and big projects. When I returned to the UK, my mum and I came up with the idea of offering something that supported employees through challenges they might face both in and out of the workplace.
Since then, COVID-19 has brought wellbeing to the forefront. It's been on the agenda for a lot of companies, but the pandemic fast forwarded it to the top of the list, with many employees struggling during this time.
There are some very real concerns that employers are facing around their employees and how the future of their working model will look. But there's also a real opportunity for employers to think creatively about how they engage and how they support them in the transition out of the pandemic.
Tips for employees
Set clear boundaries
People struggle with work-life balance and having your desk in the same place as your lounge or your kitchen or your bedroom can make it very hard to draw boundaries. You may start to feel that all you do is work. You need to be clear with your colleagues about when you're available, and ask yourself if you really need to be in every meeting. Be clear about meeting times and when you start work and when you finish work. Rest and recovery time is important to make sure you show up at your best.
Have a good routine
When we have a good routine –whether that means doing exercise in the morning or listening to a podcast at the end of the day, going out for a short walk or taking a shower – it helps separate your day. It can also build really good habits for health and wellbeing over the long term.
Keep inspired
Whether it's reading books, listening to podcasts or spending time with family, staying connected to the things that really inspire you is really important for keeping you motivated.
Stay connected
Keep connected with people by giving them a call, joining initiatives in your company or having a 1-2-1 with your manager and letting them know where you are and what's going on with you.
Stay active
Even if it's just going out for a 15-minute walk at lunchtime, it can make a huge impact on your wellbeing.
Tips for employers
Think strategically
We're often being strategic at work – we have a strategy for everything. But when it comes to wellbeing, we're not very strategic. It's a relatively new area for companies. We often see a bit of a 'throw paint at the wall and see what sticks' approach. A holistic wellbeing programme helps to drive a consistent message to your employees and delivers a lot of value. Part of your policy could be to make sure everyone has a 10-minute break during/in between meetings. It's really hard for people to roll from one meeting onto the next. By your third fourth meeting you've completely forgotten what was said in the first one!
Pay attention and be open
If someone is absent a lot, that's an indication that something is going on for them and they may not feel comfortable telling you, their employer. If we cultivate an open culture, then someone can feel able to address the problems their facing.
Get creative
There will be a lot of anxiousness with returning to the office and that can play a big role in how people show up for work and how they feel about their employer. It's an opportunity for companies to be really creative in terms of their approach. If you go for a hybrid working modal, be considerate around those employees working from home, consider their setup and how to involve them in meetings. Make sure they feel part of the team. Think about whether there's one day a week where everyone gets together for a catchup. As an employer, you're able to offer a flexible work environment and can be very supportive of where people are in their life.
Tips for new graduates
Look for employers that care
Look for an employer who invests in wellbeing and does things to better the world because, typically, that indicates they are a company that cares. Your job can have a massive impact on your wellbeing, and you'll want to have a really positive experience in the workplace, so be sure to look for a company that looks after their employees.
Don't be afraid to change direction
I started out in PR and transitioned into the wellbeing industry. You can always change direction. Don't be afraid to try something, it doesn't mean you'll be stuck doing it for life.
This is the time to really explore and find out what you enjoy!