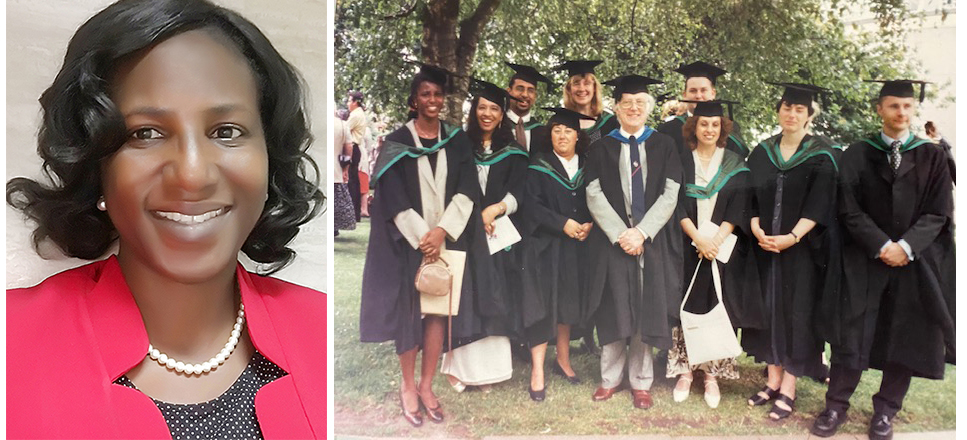 Adetoun Mustapha's (MPH 1999) professional and personal life in Nigeria went into overdrive when COVID-19 hit. She found herself in a position to help instigate real change and combat fake news around public health. Here, she describes her experience of navigating a new way of working and living, studying the spread of COVID-19, and speaking out about environmental justice issues.
In 2020 I started a new job, and, for this reason, I anticipated that the year would be different from previous years. However, the stretch to my professional and personal life necessitated by COVID-19 was beyond what I could have imagined.
Being an epidemiologist in 2020 meant engaging in activities beyond my usual job description and collaborating across disciplines to advance public health. Directing people to reliable sources of information about the COVID-19 situation in professional and social WhatsApp groups became part of my daily routine to debunk the fake news that became rife on social media in Nigeria.
This led to carrying out health promotion among focus groups using data from government and World Health Organisation/Johns Hopkins COVID-19 dashboards, advocating what people can do to stay physically and mentally healthy.
The COVID-19 pandemic highlighted challenges on social and environmental determinants of health in Nigeria. Most of the population are engaged in the informal economy sector, such as street vending, and they depend on a daily wage; without a social welfare scheme during the lockdown, they had to resort to family and friends for sustenance. It was, therefore, a privilege for me to share with others and to support distribution of essential items to vulnerable people in the community.
I witnessed the ethical dilemma of lockdown for public health protection and the need to keep the economy running to save jobs, the difficult choice between potentially dying from exposure to COVID-19 versus starvation. Due to the complete lockdown of about eight weeks, some people who otherwise would have been at work had to stay in overcrowded housing conditions.
Leveraging an opportunity to provide an 'on the ground' account of the response to COVID-19 in Nigeria, led to a cross-disciplinary collaboration with virologists to publish a commentary in an international journal. Teaming up with other environmental health scientists, I also helped design and conduct an online survey to test the effectiveness of a public awareness campaign on COVID-19 in Nigeria. The aim was to provide information for community mobilisation, preventing further exposure. This included a targeted delivery of social media about preventive behaviours, symptom management, and where to access care.
As the chair of the International Society for Environmental Epidemiology (ISEE) Africa chapter, I wrote several communication notes to members to manage all-round well-being including mental health and to promote more communication with people via social and electronic media at the peak of the COVID-19 lockdown across Africa.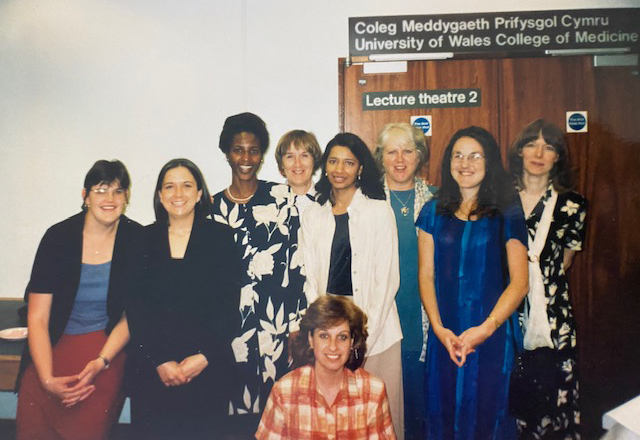 Leading during the crisis requires innovation to get people engaged. We held the first webinar in the chapter; it was on the topical issue of getting more papers from Africa published in international journals. Following record success, a second webinar held on funding opportunities for environmental health research in Africa attracted over 250 people. We helped members adjust to the transition from the physical annual ISEE meeting to a virtual conference. Record participation in the conference across Africa and feedback by first timers on how the conference is contributing to their professional development is heart-warming.
Following the death of George Floyd in Minneapolis, United States, in June 2020 and the global movement challenging anti-Black racism, I could connect with the need for racial justice. I wrote freelance short articles about how diversity and inclusiveness is crucial for the society.
I reflected on my personal experience as a researcher, discussed colonial conditioning of global health, and offered suggestions to address structural racism in a panel discussion on Structural Racism and Population Environmental Health at the ISEE 2020 virtual conference.
Navigating the challenges of working from home and adjusting to the new normal of attending online church services and social events have been interesting developments for me.
Having the expertise to study the spread of COVID-19 in the population can substantially contribute to minimizing the public health impacts of the pandemic. Doing this and addressing environmental justice issues (Black Lives Matter) make 2020 a defining moment for epidemiologists.
Connect with Dr Adetoun Mustapha on LinkedIn and Cardiff Connected, our exclusive Cardiff University networking platform.