Celebrating Wales and supporting musicians in the face of COVID-19
25 February 2021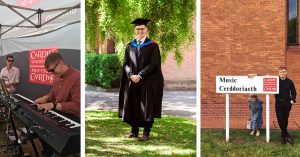 Iestyn Griffiths (BA 2016, MA 2018) describes his journey from being a music-mad child to co-directing a large-scale, digital concert for St David's Day, celebrating and supporting Welsh musicians.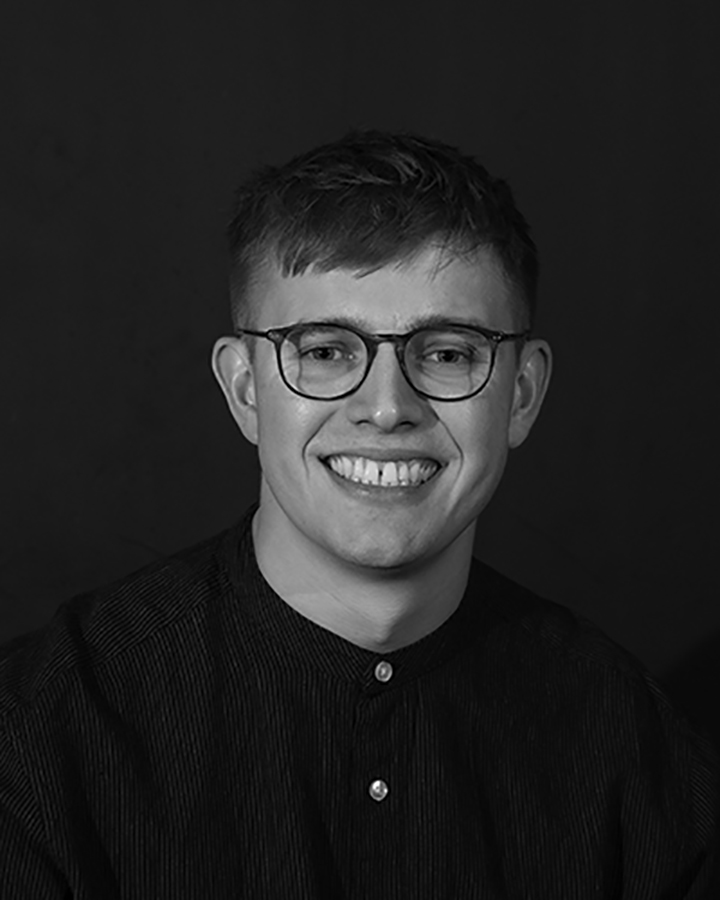 We had a piano in the house when I was growing up and I was a very fidgety little kid. I used to hit the piano in the house so much that my mum and dad eventually caved and got me piano lessons. I think I was maybe six or seven.  
When I joined secondary school, two things happened. One was that I wanted to focus on rugby (music wasn't really cool), and the other was that my brother passed away. So, at that time, I let go of the music. I still played but it became more of an emotional outlet or something I did for fun.  
I got really lucky during my A levels and met this inspiring teacher, Lisa Shelmerdine Richards, who sat me down and made me realise what I could do with the talent I had and said I could pursue it further into university. She was a graduate of Cardiff University and I wanted to follow in her steps.  
Big-city appeal 
I applied to Cardiff University because it was a massive deal to go there. I'm from Pembrokeshire, and there's this big-city appeal. Lots of my friends were applying and my previous teachers had gone to Cardiff. My piano teacher, Lisa, told me that her piano teacher, Emyr Roberts, was teaching at Cardiff and she learned a lot from him. I ended up having him as my teacher for the whole four years I was at Cardiff! He taught me so much and had a huge impact on my development as a musician.  
After I did my undergraduate degree in Cardiff, I went to America and had a job as a musical director, working on a musical theatre summer camp. I was teaching these kids how to sing parts in musicals, and it was at that point that I decided to seriously pursue a career in music. That's when I applied for my masters. 


Unfinished business 
One of the reasons I did a postgraduate course was because of a sense of unfinished business. I felt like I had more to give, like I could be pushed to the next level. I wanted to work in musical theatre, and I wanted to put on a big showcase concert and set up my own orchestra.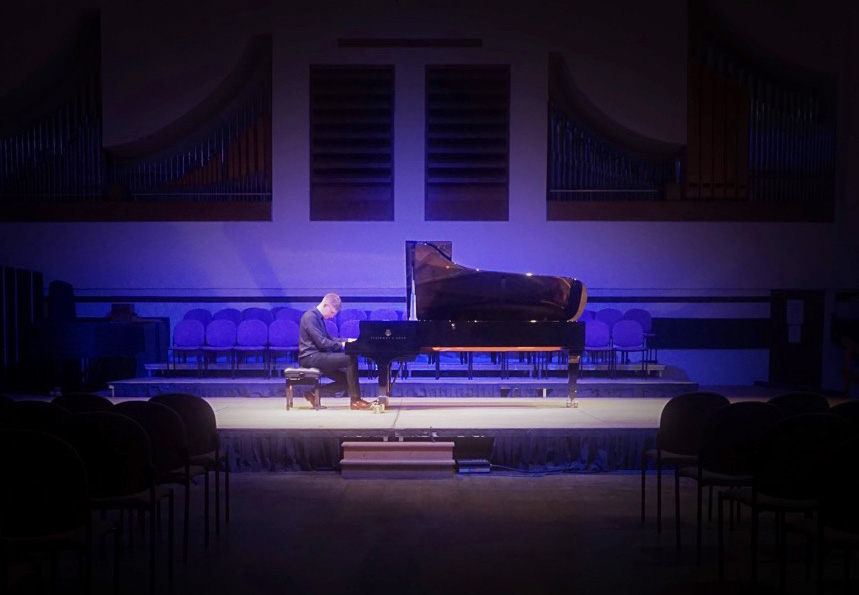 My master's year was amazing. The course was so good because if you're creative, like me, you could come up with ideas and run with them. I felt like I basically did my hobbies and got credits for them. It was the perfect bridge for me to jump from student to professional. 
The highlight of my master's was the concert I put on called City of Stars. It was one of the best nights of my life. For me to be able to present something completely different, and for it to be really popular, was amazing. It was a magical evening.  
Career since Cardiff 
The musician's career is the most random and exciting thing I could have imagined. I do one good job, and then, through recommendations from people, that snowballs to another job and so on.  
I've worked a lot in kid's theatre. I worked for a Rock School that was basically like the real-life School of Rock. Picture me in a small car, full of instruments, driving around schools just like Jack Black. I would teach these kids how to play in rock bands and it was brilliant. I love working with children, and the job allowed me time in the evenings to do shows and rehearsals and then gig on the weekends. Before COVID-19, it was non-stop, but when you're doing something you love, you don't mind doing it all the time. 
COVID-19 and the music community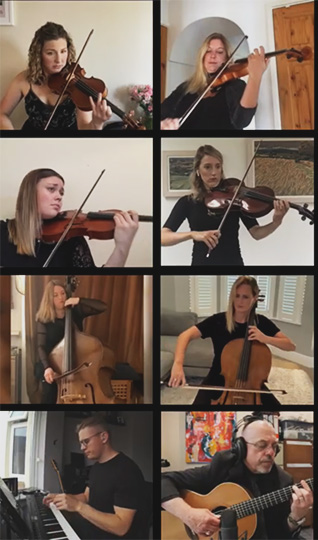 When the pandemic happened, everything got cancelled. All gigs got pulled and rearranged, and all the money was gone. It was rubbish.  
Luckily, I was stable because I had lots of different sources of income. The Rock School managed to put me on furlough, but it was still really quiet. This time gave me an excuse to get creative. I thought what can I do in this situation? 
At the time, I was also a musical director for a company called iCAN productions, a children's company that had been set to do a production of Rock of Ages. As it looked like that was going to be cancelled, I decided to put together a virtual video of the performances. I didn't have many skills in that area, but I knew roughly what I wanted to do. From that day on, I've been so busy. Putting out one video completely changed my skill set and people wanted to work with me because they saw what I was doing, and they wanted to tap into it. That's what led to the West End of Wales. 
My friend and co-director, Laura Llewellyn-Jones, saw my video and told me she was thinking about putting together an orchestra of successful musicians from West Wales. She asked if I would be a part of it and I said yes!  
We were raising money for charity but soon realised that it was the people in our orchestra that needed help.They're all out of work, they're not on furlough, and they're not eligible for grants. Their livelihoods have been completely decimated due to the pandemic. So, we set up as a community interest company and what we're trying to do now is offer our orchestra members paid work. 
We're also trying to recognise the impact of COVID-19 not only on professional musicians, but on amateur musicians or people in school. 
This pandemic is going to have a huge effect for years to come on future generations of musicians.  
Creating something positive  
We've had a massive following on social media and people seem to be enjoying what we're putting together, and we just thought, what else can we do? That's when we thought about St David's Day and how we would normally be involved in a performance or concert. So, we took it upon ourselves to put together a huge celebration of Wales for St David's Day.  
All the ticket sales will go back into the people that put it together. We've got an amazing line-up of musicians and performers including John Owen-Jones, Lucie Jones, Rhod Gilbert and Only Men Aloud, as well as some Welsh celebrities such as Rob Brydon, Sam Warburton and Carol Vorderman to host. We're also so excited that HRH The Prince of Wales is going to give the foreword. 
We're just trying to help out people who need it the most and spread a little bit cheer and a bit of positivity. 
A couple of weeks ago, I gave a talk to Cardiff University MA music students. I told them that there is still stuff that can be done and there's still strides that can be made even in these times. You've just got to adapt your thinking a little bit in our industry.  
It's kind of funny because what I'm doing now, with the West End of Wales, is just a follow on from that concert that I did as a student.  
It's been a bit of a roller coaster since then, but it's also been amazing.  
GWLAD! – an online celebration of Wales takes place at 7.30pm on Monday 1 March 2021. Tickets are £10 per household.