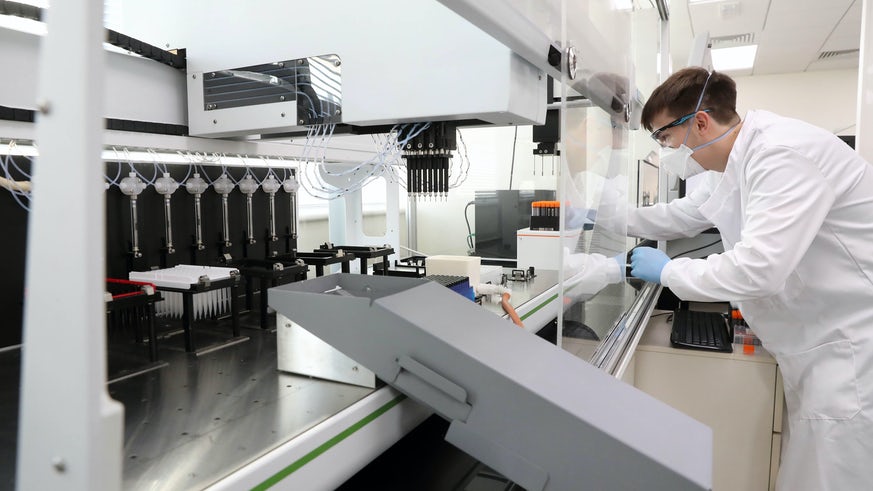 Cardiff University is implementing a number of innovative protective measures as the campus reopens, including the creation of a unique mass screening service for asymptomatic University students and staff
Cardiff University is one of a handful of universities across the UK to have developed its own in-house coronavirus (COVID-19) screening service, providing an ongoing programme of testing to staff and students who are asymptomatic.
The unique service will be offered to everyone on campus without COVID-19 symptoms. Students and staff will receive an invitation, shortly after arriving on campus to take a saliva test, with results returned within 48 hours. Regular re-testing will also be offered.
If any of Cardiff's asymptomatic test results come back positive, both the person and the NHS will be notified, so the latest NHS protocol, including Test and Trace, can begin. The person, and fellow housemates and/or family, will be advised to follow current Public Health Wales guidelines such as self-isolation.
Cardiff University's service will provide highly valuable data about the spread and prevalence of COVID-19, as well as helping the University keep students, faculty and the wider Cardiff community safe.
Dr Rob Davies (PhD 1991), the Registrar for Cardiff's College of Biomedical and Life Sciences, describes the University's approach: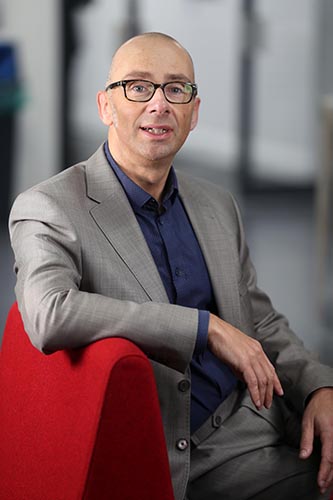 "Cardiff is pioneering a lab which will deliver coronavirus (COVID-19) tests – and retests – for over 20,000 asymptomatic students and staff on campus this autumn. We aim to find the disease even when it is asymptomatic, working alongside national testing of symptomatic people. Our aims are to help protect both our campus and local communities, and to learn more about COVID-19 transmission.
"Developing the lab has been a huge logistical and scientific challenge. We started in July, building on our partnership work with the NHS in the early days of the pandemic. We've created and staffed a highly automated lab, booking system, sample collection locations, and reporting systems. Final testing is now under way so we can offer testing and regular retesting to asymptomatic Cardiff students and staff on campus.
"With all these pieces coming together now, it feels as if we have accomplished so much already. There is much more to come in terms of understanding how COVID-19 moves amongst the community. It feels really special for Cardiff to be taking this pioneering step for our students, staff and city."
Understanding how COVID-19 moves through university populations and their communities is of global importance. Cardiff University's asymptomatic testing will offer valuable data and insights in this area, whilst supporting the safety and wellbeing of our campus and local communities.
Find out more about Cardiff University's safety measures and welcome-back plans.