#TeamCardiff Q and A with Charlotte Arter
1 July 2020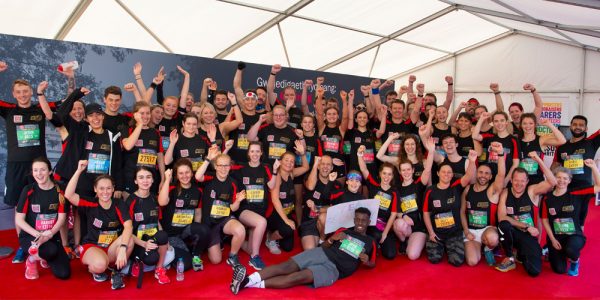 Our #TeamCardiff Captain Hannah Sterritt caught up with international athlete Charlotte Arter for a fascinating question and answer session.
Charlotte is the Welsh half marathon record holder, the female parkrun world-record holder and a Great Britain international athlete. She joined us to answer questions on breaking her own parkrun world-record, her preferred running shoes, and offer tips on training and motivation.
Free spaces for fundraisers – Join #TeamCardiff
TeamCardiff is Cardiff University's fundraising team and has a 350-runner presence at the Cardiff Half Marathon, with fundraisers supporting either cancer research or neuroscience and mental health research at Cardiff University.
We have limited free spaces for our fundraisers and 100% of the money you raise will go directly to the University's world-leading research.
By running the Cardiff University/Cardiff Half Marathon for cancer research and neuroscience and mental health research, you'll be helping to raise funds that can make a real difference. Researchers at Cardiff are working hard to develop better and faster diagnosis techniques, and create more effective, personalised treatments, with the ambition that one day we will find a cure.
Research is where the change begins – help fight these devastating diseases. Learn more about #TeamCardiff.