Scott Edward Bowers (BA 2003, PGDip 2004)
27 July 2017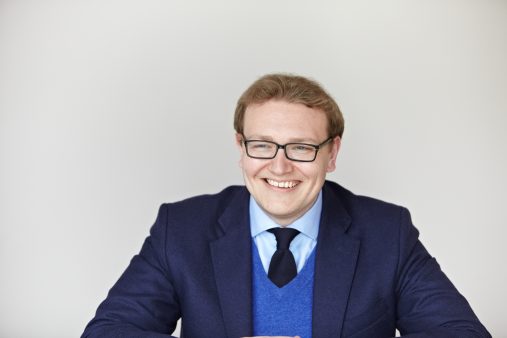 Scott Bowers (BA 2003, PGDip 2004) studied both his undergraduate in English Language and Communication and his postgraduate degree in Public and Media Relations at Cardiff University. He's now Group Director of Communications and Corporate Affairs for The Jockey Club and attributes much of his success to his time as a Cardiff University student.
Cardiff University offered an attractive blend of being widely acclaimed as the UK's leading institution for my degree subject, a vibrant capital city full of young people and, as a keen rugby player and cricketer, the opportunity to continue these at a high level in South Wales.
I felt I came of age at University. You get the chance to meet a wider range of people than before, all coming at things from different perspectives and you have the opportunity to learn from their experiences and views in the process of forging your own. It was an amazing evolutionary period, great fun and I met my wife, Sara.
On a personal level I found a new city to call home; Sara and I both work in London but have also set up home in Wales. I made lifelong friends during the transition University affords you from the experiences of childhood into the multitude of new references as a young adult.
Cardiff University was the catalyst for my future. I am grateful for everything I learnt while studying; every experience I had and each friendship made. The University supported us in charting a course to our future lives.
After graduating I moved to London to start work at a top 10 PR agency, working on award-winning communications programmes for global brands. After two years I joined the world's largest PR agency, Weber Shandwick, working on a combination of blue-chip corporate brands and sports clients. Over the course of four years I was promoted to the role of Head of Sport aged 26, then headhunted to join The Jockey Club as the youngest director of communications in British sport, at the age of 28.
I am now Group Director of Communications and Corporate Affairs for The Jockey Club, which welcomes four million people a year to our 15 racecourse venues nationwide in the course of staging events such as The Derby, the Cheltenham Festival and the Grand National.
Mine is a board level executive role to a) help to make strategic decisions that support the long-term health of British Racing, b) oversee the delivery of external and internal communications programmes and c) protect our reputation against a series of issues and challenges. In seven years, no two days have been the same!
Cardiff University has been pivotal to my success. My degree was the foundation of my postgraduate studies which were very vocational, helping me straight into a job at the end.
The best piece of advice I was given at Cardiff University was to visit the Careers Office. Without it, I would never have enrolled for postgraduate studies in Public and Media Relations and every aspect of my life since the age of 21 would have been different, both personally and professionally.