What do you remember from first arriving at university as a student?
24 May 2017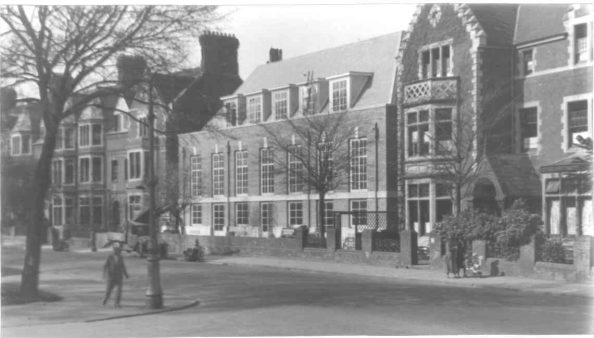 That is the question posed by Professor Chris Tweed (PhD 1989), Head of Cardiff's Welsh School of Architecture, in his exploration of the buildings that "provide the backdrop for lives at a critical juncture in their development".
For Cardiff alumni, he says, these structures are "more than the background to thousands of Instagram posts, or Doctor Who sets". They are the containers of hundreds of thousands of discoveries, dreams and dramas in miniature.
But these memories, spanning nearly 130 years, are far from restricted to University walls – Cardiff alumni are just that; graduates of the city itself, and this is apparent in the reflections of Cardiff graduates like Ken Edensor (BSc 1969).
"Hall of Residence places being in short supply, I lived with, or at least under the same roof as, four Cardiff families.  Belatedly, I'd like to thank them for helping with part of my non-academic education, and to apologise for the various thoughtless acts I committed while with them!"
He also reminisces of times spent at the city's landmarks, seeing "headline live acts such as Bob Dylan, the Beach Boys, the Rolling Stones [and] Dusty Springfield", "spending an hour or two each week in the Wales Empire Pool, working up a thirst" and "the Union – borrowing chess sets from the Porters' Lodge. We played Coarse Chess – a pint in one hand and a pasty in the other!"
Of his academic career, he reserves a special mention for Main Building: "the library – discovering that a young lady and I seemed to be finishing our studies at the same time and wandering off to the Union Bar together far more often than chance would dictate …"
Les Phillips (BArch 1959, Hon 1987) remembers Main Building being home to a strict dress code: "When Professor Stanley Chrimes took us for History he told students not wearing gowns to leave and not to attend his lectures unless appropriately gowned. The seats next to the windows were often sought after as the black-out curtains could be draped over the shoulders!"
More recently, even as an honorary fellow, Les found that stringent rules still apply.
"On a visit a few years back I went into the old building in Cathays Park and asked the porters if it was alright to go upstairs to see the library, explaining that I had been a student from 1959-62. Giving me the nod one said: "If you are returning library books there will be a hefty fine!"
Finally, Dr Keith Davies Jones (PhD 1971) recounts afternoons spent "cross-country running, for which I was awarded full colours by Cardiff University and the University of Wales.
"I am still the holder of the course record for the old cross-country course at Llanrumney, which I set on St Valentine's Day 1968 in a match with Swansea. My record will never be broken, because much of the old course is now under the M4!"
Between classes, he would "buy a newspaper, and sit for half an hour reading it and having a cup of coffee and a bun in a little café on Dumfries Place. The HomeMade Café, it was called. It was there, on November 16th, 1967, that I met my future wife, Gwyneth."
Now living in Canada, the couple have three Cardiff-born children – "they all have Welsh names, which have been unpronounceable by most people ever since we left Wales!
"I am now retired," he adds. "I have had a good life, and I will always be happy that I put Cardiff as my first choice."