Tom Watson (BSc 2010, MSc 2012)
26 April 2017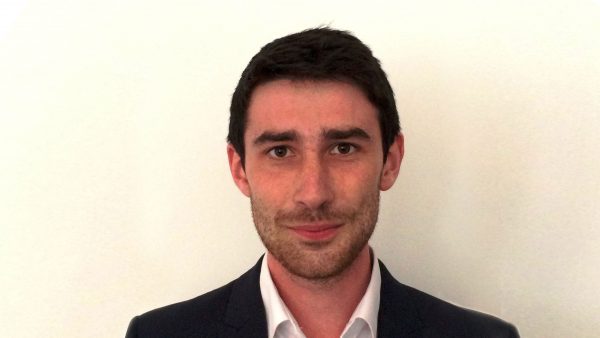 After completing both his undergraduate and postgraduate degrees at the School of Geography and Planning, Tom Watson (BSc 2010, MSc 2012) isn't ruling out the prospect of a PhD. For now, he's happily working as a planning consultant for Arup in Cardiff. Tom took a few minutes to share his experience as a Cardiff University student with us.
The School of Geography and Planning had a good reputation and seemed a friendly and positive environment on first impression (which proved to be right). The strong reputation of the School was important to me. I liked the idea of a placement year as well, which was offered to third-year students as part of the course, allowing me to get a view of planning from the ground.
I decided to study the MSc when completing the final year of my BSc. I didn't feel entirely ready to jump into a job and I was beginning to really enjoy academia. I nearly applied for a PhD too but would have wanted any research to be informed by further experience of planning in practice so decided against it. I hope to return to the University one day.
The School of Geography and Planning and its staff are well respected and known across the UK. There is a perception that you are getting a good standard of graduate if you employ someone who studied planning at Cardiff.
After graduating I worked at Hyder Consulting as a graduate planning and regeneration consultant. This gave me the opportunity to work with communities and in neighbourhood regeneration within the context of a large multi-disciplinary company. I left to join Arup in June 2014.
As a planning consultant for Arup, I undertake strategic research and act as planning agent for the submission of planning applications. I really enjoy the people side of my job, whether that is mentoring graduate staff, speaking with local communities or attempting to convince developers to make their proposals more ethical. I see planning as more of a creative and communicative discipline than anything else.
My qualifications have enabled me to become a Chartered Planner within two years of graduating and I have consequently been able to get involved in some exciting and varied work since leaving university.
The final year of the BSc and then the MSc were my highlights. Having done a placement year in my third year of the BSc, the theory of the lecture theatre made a lot more sense to me by relating it back to my experience of practice. I have developed a number of (what I hope will be) lifelong friendships from the course and the School since graduating.
I would recommend all students try and secure some planning work experience in the summer recess or before starting University. A great way to make contacts for this type of experience is by engaging in the Young Planners Network in Wales, which I'm part of.
In the 1948 and 1952 Olympic Games, town planning was an Olympic discipline. Whilst I have no aspiration of winning an Olympic medal in planning, I would like to play a part in restoring the profession's stature within society to levels similar to that of the 1940s and 1950s.