Examined Life – Michael Brown MSc 2004
23 June 2016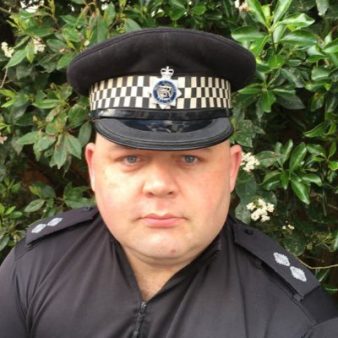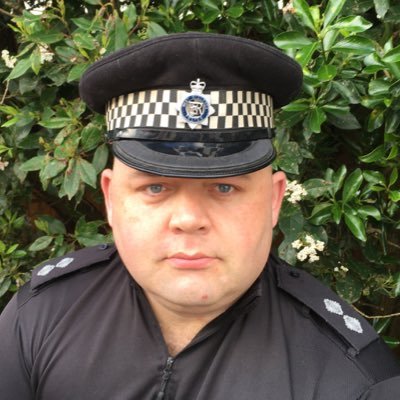 Michael Thomas Brown (MSc 2004), a West Midlands Police officer, was made an Officer of the Order of the British Empire (OBE) for services to Policing and Mental Health in the 2016 Queen's Birthday Honours.
I completed a part-time MSc in Criminology and Criminal Justice whilst I was a sergeant in the police. I researched different courses in the UK and chose Cardiff University because of its long-established criminology course; I was especially struck by the quality and variety of academics. Cardiff has a great reputation in mental health disciplines and the Criminology MSc taught me the value of critically analysing research – a skill that is still very relevant to my work today.
In West Midlands, I helped set up 'Place of Safety' services that saw a drastic reduction in the number of people in mental health crisis being sent to custody – only two people in the last year compared to over a thousand individuals being sent to police cells in 2008/09. I now work to ensure those in need receive timely access to mental health services by replicating the partnership model at a national level, liaising with government departments and the Royal Colleges of medicine and nursing, supporting police forces with guidelines and training, and liaising on legal reform by the Home Office in regards to the Mental Health Act.
I was awarded the President's Medal by the Royal College of Psychiatrists for my work in 2015. I was sent to Nambia by the College of Policing to train key staff from the Namibian criminal justice system in improving responses to mental health emergencies in prison and policing.
I feel my use of social media platforms to raise awareness of the role of police services in the mental health system contributed to my OBE nomination. I run a Twitter account @MentalHealthCop which has gained over 30,000 followers.
My blog, Mental Health Cop, was awarded a Digital Media Award by mental health charity Mind in 2012 – it now contains over 600 articles and has been viewed over a million times around the world. I use the blog to publish articles which explain laws to police officers, paramedics, and the general public. I highlight findings, official reports and the potential learning from media cases as well as argue for what I think the role of the police should be, if we arranged our broader mental health system effectively.
There is no doubt at all in my mind that my time at Cardiff University made me look far more critically at myself and my profession. It altered my perspective on the wider criminal justice system and the politics within which it sits.
The academic staff at Cardiff were inspirational. Professor Mike Maguire inspired me every time I heard him speak and I will forever remember a lecture he delivered at zero notice on research methods. He improvised from the morning paper he'd been reading when a student informed him that the lecturer due to present had been unable to make it to class.
I must also highlight Dr Amanda Robinson, my tutor for my final dissertation, who made me appreciate the hidden values in statistics and how they reveal through various methods in quantitative analysis.
My education at Cardiff was life-altering and I recall it with fondness every time I realise I'm relying upon it.