100 years of Roald Dahl: Dahl of the Unexpected – Professor Damian Walford Davies
7 April 2016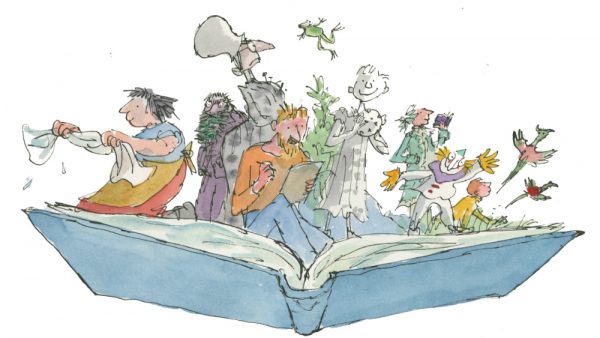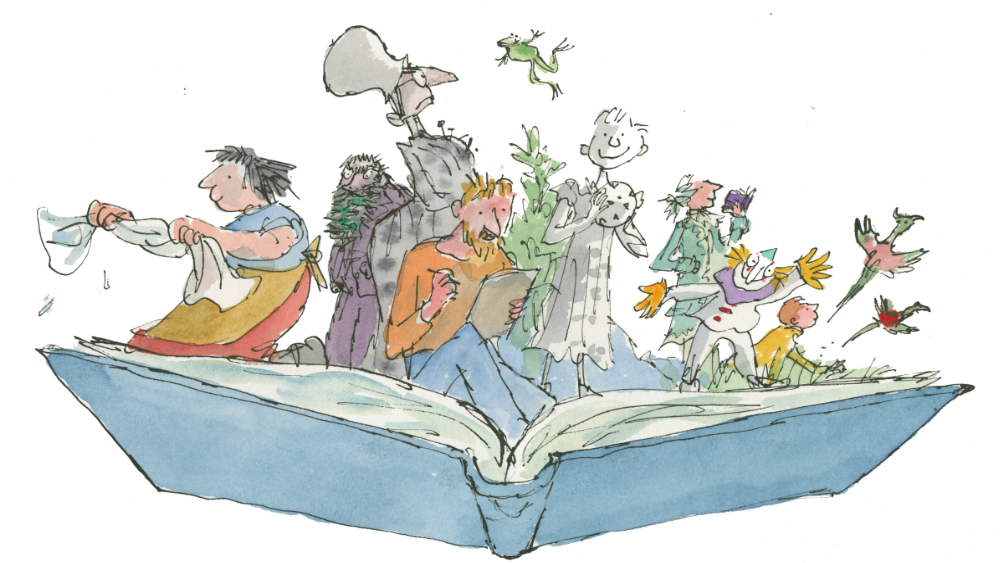 Professor Damian Walford Davies, Head of the School of English, Communication and Philosophy, looks back at the formative Welsh roots of one of the world's greatest storytellers.
Half a mile north of Llandaff at the Danescourt roundabout – from which you can see Cardiff (and on a good day, the Bristol Channel) spread out beneath you – take Danescourt Way and follow it round past Heol Aradur to Rachel Close. Resist the charms of the newly refurbished Radyr Court Pub and cross into the still peaceful acre of St John's church. Once islanded by meadows, the church is now surrounded by modern housing, which makes the visit faintly uncanny. Continue to the west boundary wall of the churchyard, and you'll find a granite wheel-head cross, pink-brown in colour, taller than the surrounding monuments. Its Celtic decoration is weathered. It is the grave of Harald Dahl and his beloved daughter Astri.
For some reason, I feel closer to Harald's son, Roald Dahl (whom I never met, but with whose books I grew up), in this spot than anywhere else in Cardiff, where the author – now known as 'the world's number one storyteller' – was born on 13 September 1916 (in Villa Marie, Llandaff, to be precise). Dahl's official biographer, Donald Sturrock, remarks that the bold Celtic cross marks "perhaps a public commitment the Dahl family had made to the Welsh soil in which they had put down their roots".
An enterprising Norwegian, Harald Dahl had set up as a successful shipbroker with his partner, Ludvig Aadnesen, in booming Cardiff Docks, and Roald was to spend the first nine years of his life in some luxury in rural Radyr and in distinctly upper-middle-class Llandaff (not incorporated into Cardiff until 1922). The place went in deep and in ways that are difficult to calibrate.
Dahl's relation to Wales is as complex and intricate as the Celtic knotwork on his father's headstone.
Roald Dahl: Cardiff boy. With the blessing of the Roald Dahl Estate, 2016 will see the capital city become the global focus of centenary celebrations that promise to tap into Dahl's brand of radical unruliness and unsettling oddness, and harness his commitment to emancipating young readers' imaginations.
But how can Cardiff claim Dahl? In so many ways, Dahl resists any attempt to pigeonhole him. A master of comedy (of various hues), he experienced a series of personal traumas from the early 1960s whose magnitude makes his achievement all the more remarkable. He was both a successful writer of adult fiction and children's author extraordinaire (indeed, it is more accurate to say he blurred those categories in innovative ways). He was the Shell employee in Tanganyika who soon became a fighter ace in the skies above Greece, Iraq and Syria and then a British intelligence agent, operating covertly in the interests of an embattled Britain in the early 1940s at the heart of the British Embassy in Washington D.C.
Always regarded as an outsider – what Sturrock calls a "rural maverick" – by the London literary set, he thrived on being dissident, even though he craved the acceptance of the Establishment. He was immensely proud of his Norwegian heritage; at the same time, his schooling at Repton and his rootedness from the late 1940s in Great Missenden, Buckinghamshire, meant that he was committed to an anglocentric view of the world even as he mercilessly satirised it. His imaginative restlessness was also influenced in crucial ways by America (where he met his wife, Oscar-winning actress Patricia Neal) – and, I suggest, by his Welshness or Anglo-Welshness.
This centenary year provides a platform for us to get to grips with a 'Welsh Dahl', prompting us to bring Dahl 'home' while questioning that very concept.
Dahl should be understood in both local and global contexts and the Dahl anniversary also gives us the opportunity to celebrate the work of his long-time collaborator, the distinguished illustrator and author Sir Quentin Blake (Hon 2006).
The Welsh Government has branded 2016 "The Year of Adventure" – a cultural initiative in which Dahl's legacy is key. This summer, Brain's Brewery in the centre of Cardiff will take on a new avatar – that of Willy Wonka's Factory (now there's a golden ticket). In September 2016, a series of festivities under the title of "City of the Unexpected" will be held on Roald Dahl Plass (the public space near the Wales Millennium Centre). Literature Wales is inviting the public to "Invent your Event", themed around Dahl, with a focus on outreach enterprises and the social justice agenda. Cardiff University will play a major part in this homecoming: in June this year, the School of English, Communication and Philosophy is hosting an international conference with the express aim of defamiliarising Dahl in the eyes of the world, inviting scholars to encounter him in fresh ways and in the context of other disciplines. How many readers of Cardiff Connect know that following the accident sustained in New York by his infant son, Theo, in 1960, Dahl co-invented a valve known as the Wade–Dahl–Till cerebral shunt that was implanted in around 3000 children, saving their lives by draining fluid from the brain? Dahl of the unexpected.
For the centenary, I have just completed editing Roald Dahl: Wales of the Unexpected, a collection of newly commissioned essays that take up the challenge of assessing the nuanced ways in which Wales, and Dahl's Welsh experience, inhabit his writing. Published by University of Wales Press, the book will be available in August and features a bespoke cover illustration by Quentin Blake. Genuinely surprising, Roald Dahl: Wales of the Unexpected reveals the myriad ways in which children's classics such as Charlie and the Chocolate Factory, James and the Giant Peach, The BFG and Matilda, together with adult short story collections such as Over to You and Kiss, Kiss, engage with, reflect on and reimagine Dahl's (and his family's) formative Welsh roots. One might hazard that Cardiff alumni are engaged in the very same project, from Danescourt to D. C.