Honesty and Radically Opposing Views: Flat-Earthers, Apocalyptic Preachers, and 2020 American Election-Deniers
25 January 2021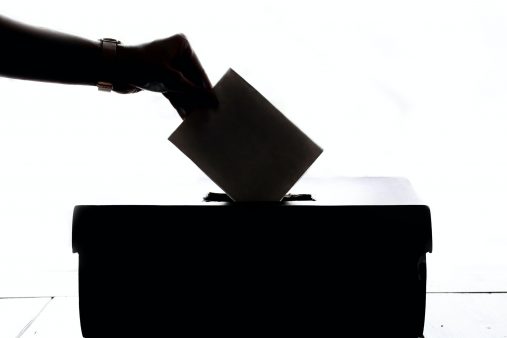 One of the common labels used to condemn the other side is 'dishonest.' They are a bunch of liars. Or cheaters. Or deceivers. Don't trust anything they say. We see this kind of rhetoric in political debates especially, but it shows up all over the place, including in discussions of religion and science.
Sometimes these labels are perfectly appropriate. I don't mean to deny this. But sometimes you might think that a group of people holds downright indefensible views, and yet whatever their faults are, dishonesty does not have to be one of them. I'll try to illustrate this with three cases: Flat-Earthers, apocalyptic religious believers, and Trump supporters who claim he won the 2020 election in a landslide.
There are hundreds of people today who seem to sincerely hold that the Earth is flat, and the Flat Earth Society has convoluted explanations to try to take care of the opposing scientific evidence. Are these people being less than honest in espousing their belief? Let's consider an imaginary case of Samantha.[1]
Samantha and the Flat Earth. As a member of the Flat Earth Society, Samantha sincerely believes that the Earth is flat. One day she is asked by a friend about the shape of the Earth, and she responds forthrightly that she believes the Earth is flat. In saying this, she has no intention to deceive her friend at all.
What is your reaction to this case? Mine is that there is no failure of honesty on Samantha's part. Having a badly mistaken belief is compatible with exhibiting honesty in one's behavior.
Now suppose we change the case as follows:
Samantha and the Flat Earth Part Two: One day Samantha is asked by a friend about the shape of the Earth, and to keep her own beliefs a secret, Samantha tries to deceive her friend and replies that the Earth is round. She succeeds and her friend now assumes that Samantha believes the Earth is round.
Here it seems clear to me that, even though her statement is now true, Samantha is being dishonest. Hence in a given instance, it is possible that someone who makes true scientific claims could be far less honest in his or her communicating, than someone who has radically mistaken scientific beliefs.
To be very clear, this is not to let Samantha off the hook when she says to her friend that the Earth is flat. She may be suffering from other serious character flaws, such as failures of open-mindedness, curiosity, understanding, and wisdom. But dishonesty isn't one of them.
The same conclusion can hold in the case of extremist religious views. It is possible for there to be genuine believers of such views who are not being dishonest in the process. Consider another imaginary case:
The Cult. James has been raised in a cult to believe that the world is ending in ten days, and because of his very sheltered upbringing, he is blameless for thinking this. Suppose he tells people he knows that the world is going to end in ten days.
Here too I say that James, even despite his untenable views, is not being dishonest. But if he had replied and said the world is ending in one day, when he thinks this will not be for ten more days, he would thereby be falling short of honesty.
A pattern is starting to emerge here. Honest behavior, the kind of behavior that stems from the virtue of honesty, is behavior that does not intentionally distort the facts, as the person sees them. If you misrepresent the facts on purpose, that impugns your honesty. If you just get the facts wrong, that by itself does not.
Let's consider one final, and very timely, case.
Committed Trump Supporter. Ron is a committed supporter of Donald Trump. He has attended MAGA rallies and donated to his campaign. After the 2020 election, he comes to sincerely believe that the results in states like Michigan and Wisconsin were fraudulent, and that Trump actually won the election in a landslide. When asked about the election, he says, "Trump really won by a wide margin but the election was stolen from him."
Here too I think we can say that Ron acted honestly, even though there is no evidence at this point to support his claim. Again that's compatible with Ron also suffering from several other character flaws in this area of his life. And if you happen to be a Trump supporter reading this, just reverse the example to make it someone who supports Biden and claims that the election was fair. The same point would apply. People on both sides of this dispute can hold genuinely opposing views and be honest in expressing them.
But wait, someone might object. What about the leaders who are responsible for coming up with the mistaken views in the first place?
I agree that here things are different. These leaders could be lying, by communicating what they believe to be false, with the intention to deceive their audience. Or they could be bullshitting, which following Harry Frankfurt's famous view from On Bullshit, is a matter of lacking a concern for the truth in the first place. The bullshitter is making things up to suit his wants and desires, regardless of whether they are true.
If it is lying or bullshitting going on by the leaders in all three cases above, then we would have a clear failure of honesty. But that failure doesn't have to transfer down to their followers, even if the lie or the bullshit does.[2] Suppose that Donald Trump was bullshitting about the results of the election. Maybe he was lying instead, or maybe he was doing neither and just sincerely believed the results were fraudulent. But suppose just for the sake of discussion that he was bullshitting. Trump would then have produced bullshit, which was transmitted to his followers. So now they believe the bullshit. But that doesn't make them bullshitters themselves. You can be an honest person and believe other people's bullshit.
Similarly, suppose a leader of the Flat Earth Society actually believes that the Earth is round, but communicates that it is flat to other people. His lies are transmitted to members of the society, but that doesn't make those people liars. You can be an honest person and sincerely believe what are other people's lies.
So the upshot is that we should be cautious about labeling members of groups we don't agree with, by calling them dishonest and wielding accusations of lying and deceiving. Bizarre as it might seem, sometimes it can turn out that we are less honest than they are, even when they are mistaken.
[1] This case and the religious extremism case below are both adapted from my forthcoming book, Honesty: The Philosophy and Psychology of a Neglected Virtue, Oxford University Press.
[2] This issue is explored in an earlier blog post by Jonathan Webber here.
Picture from Unsplash
---
Comments